THE ULTIMATE GROCERY SHOPPING LIST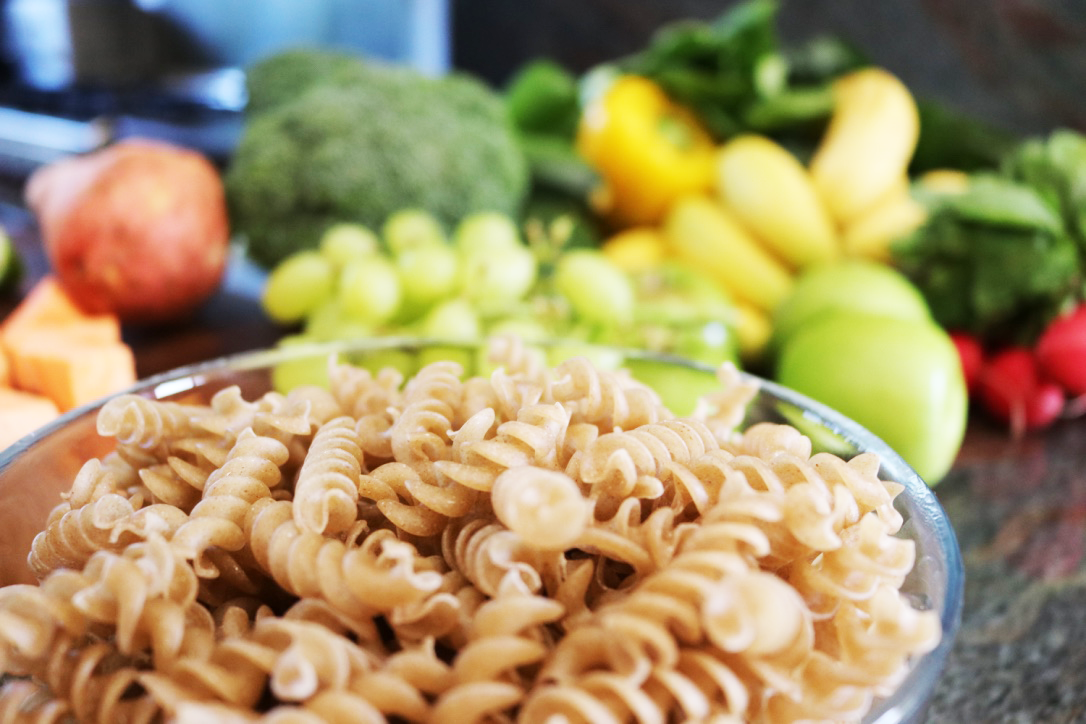 Have you ever been grocery shopping when you're hungry?! All the things get added to your cart. And instead of planning meals in your mind, you focus on satisfying your cravings, even more so, you focus on satisfying presumed future cravings.
That's why we need a game plan! How do you navigate your way through the supermarket (or fresh produce markets) and remember key ingredients that create nourishing meals, keep you satiated and cater to your vitamin needs?!
With a shopping list!
Firstly let's work through the flow plan of a supermarket. Moving forward you go straight to the fresh produce and move around the outside of the supermarket. You only walk into an aisle if there is something specific you need from your list. Most aisle items should be found in the health food aisle.
Now let's talk about COLOUR! I shop the colour of the rainbow. Getting an array of colours (that come form fruits, vegetables and herbs) allows you to satisfy your vitamin needs through foods. Writing meal and snack ideas in advance makes it easier to know what ingredients you will need for the week. Keep in mind shelf life of fruits and vegetables, as some items start going off faster than others, so use those ingredients first.
Then let's address the elephant in the room... What do you buy organic? Have you heard of the dirty dozen?!
Strawberries
Spinach
Nectarines
Apples
Grapes
Peaches
Cherries
Pears
Tomatoes
Celery
Potatoes
Capsicums
This list is filled with the highest pesticide-sprayed crops. So always try to buy these items organic.
Also the best way to wash all your fruits and vegetables, is to fill your sink with warm water, add a splash of vinegar and let your fruits and vegetables sit in the basin for a few minutes. Give them a rinse, dry them off and store them until they are ready to be used. This gets rid of bacteria and pesticides.
For a healthy, well-balanced diet, you need to make sure that you are consuming all your macro-nutrients; fats, protein and carbohydrates. The list I have provided you with targets all 3.
Simple rule of thumb - the less ingredients the better. If you do have to buy things in packets, aim for things with as little as possible ingredients. Avoid citric acid and other preservatives. Salt is the best preservative and look for that as the only other ingredient in canned and jarred items.
Buying from bulk food stores allows you to bring your own jars and containers for a zero-waste shopping experience. You will also save money this way as the costs are often lower and most things can be purchased as organic.
You know that we promote a vegan plant-based diet and lifestyle so your recommended protein sources are also vegan. We recommend consuming; red lentils, other lentils, chickpeas, beans, nuts, seeds, tofu (buy organic), tempeh (buy organic), falafels (make your own at home) and mock meats (although we recommend you keep these to a minimum as they contain a lot of additives). We also recommend a hemp protein powder that has zero additives.
To download and print the complete list, click the button below.
And if you want to learn more about how to nourish your vessel and create a healthy mind-body connection, check out our Soul Food Course below.
Happy Shopping <3
WANT MORE?
JOIN SOUL FOOD: RECONNECT WITH YOUR BODY

A course about learning to love food and your body again.
COPYRIGHT GRIGORIA KRITSOTELIS 2018 | ALL RIGHTS RESERVED
THIS STUFF BELONGS TO ME - IF YOU STEAL IT, YOU'RE NAUGHTY