CREATIVE WAYS TO GET INTO ALIGNMENT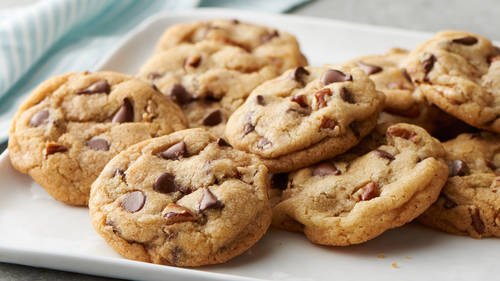 So if you've ever worked with me before, you know I have two key principles that I always follow in life.
Self-Awareness (once I am self-aware, I can consciously choose to use my inner power to shift and evolve), and
Alignment (everything follows alignment, and I mean EVERYTHING).
So what does it mean to be in alignment?!
It means to be vibrating at the same frequency as the Universe. To feel joy, love, happiness, well-being, elation. It is a state of being where you offer no resistance and from that place you can attract more things, places, people and experiences that evoke that same high-vibrational frequency.
And that all sounds great, but what happens when you're not in alignment? How do you get yourself to that place?
The first rule of thumb, is to do what brings you joy, but when you aren't in alignment, it can sometimes be difficult to recognise what would bring you joy. So I have complied a list of creative ways to get you into alignment. Each of these activities, are less about the activity themselves, and more about the creative outlet that distracts you and has you focus on the fun you're experiencing while you're doing it.
ONE. PAINTING.
This is one of my favourite creative activities. I buy a $3 Canvas, use some old paints with water and just create. It doesn't have to be perfect, it just has to be fun. And for the 2 hours I'm painting, I'm completely focused on well-being and offering no resistant thoughts. If you want to go a step further, make it a paint party. Invite your friends, have a few glasses of bubbly and some snacks and you could even have a "subject" like an apple on the table that everyone should paint. It's a fun way to raise your vibration, it's cheap and extremely effective.
TWO. BAKING.
This is my GO-TO!! I LOVE baking, and whenever I find myself out of alignment, I always bake. I especially like to follow a recipe, because I give my monkey-mind a job to do (it has to follow instructions) and for 2-3 hours I'm immersed in this creative project. I usually choose cookies or cupcakes, something I can also decorate at the end. The best part, is that this activity has a delicious ending because you get to eat the treats. Alternatively, you could put them in a pretty box and gift them to your neighbour (another high-vibe activity to do).
THREE. PHILANTHROPY.
Grab a few friends, go to the supermarket, buy some bread, some sandwich fillers, some cookie baking supplies, a few fruit juice boxes, some water bottles and a little treat. Come home and together make sandwiches and bake cookies. Pack them in paper bags and catch a train to the city and hand them out to the homeless. Nothing will raise your vibration faster than showing immense gratitude for the blessings in your life and your willingness to share those blessings with others. If all of you put in $20, you'll be able to feed over 50 people!!
FOUR. DANCE.
Who doesn't love a dance party?! One of my favourite things to do is to get dressed up, put on some fancy make-up, put on a pair of heels and turn my bedroom into a disco. There I said it! I am that person. And YOU should be that person too! Bedroom discos were all the rage growing up, and quite frankly, they still are. Good tunes transmuting energy, movement through the body (moving all that stagnant energy) will turn that frown upside down faster that you can say "I like Piña Coladas"! Best part, is that this is absolutely FREE! And fun, and can last for as long as you want it too! Also a great way to get a workout in!
FIVE. EXERCISE.
Like dancing, moving the body is a great way to get rid of stagnant low-vibe energy. We sweat out any resistance. And while you exercise your main thought should be on your muscles. Mind to muscle. Exercise comes in many forms, and you should choose whatever feels good to you, but some ideas are; weight training (my personal favourite), dancing, swimming, jumping (on a trampoline - my second favourite), hiking, rock-climbing, walking, HIIT, fitness classes, boxing, yoga, pilates, any sport, skipping, hula hoop, bike riding. Just to name a few.
SIX. VISION BOARDS.
Last, but certainly not least, a great way to raise your vibration and get you into a place of alignment, is through Vision Board Creation. I LOVE LOVE LOVE, making it an entire spectacle every year (actually twice a year). I host Vision Board Parties, have snacks and drinks, card readings, crystals, and all the woo woo things. We spend 3-4 hours focused on creating our Vision Boards, from finding the images, to cutting, pasting, decorating, sharing, eating, loving, intending. It is so powerful, not just because Vision Boards are a powerful and effective tool used to manifest, but the act of creating the Vision Board allows me to focus 4 hours on what I desire and during those 4 hours I offer no resistant thoughts, I don't think of what I don't want, only what I do want! This will get you into alignment real quick, and you'll be able to ride that high-vibrational wave for a while! Because I know how incredibly powerful Vision Boards are, I have created an Online Vision Board Party Mini Course, where you can create your board with me in real time, so it's like I'm there with you! To access the Vision Board Party, click the link below!
Happy aligning <3
WANT MORE?
JOIN THE ONLINE VISION BOARD PARTY MINI COURSE

Let's create our high-vibe Vision Boards together!!
COPYRIGHT GRIGORIA KRITSOTELIS 2018 | ALL RIGHTS RESERVED
THIS STUFF BELONGS TO ME - IF YOU STEAL IT, YOU'RE NAUGHTY