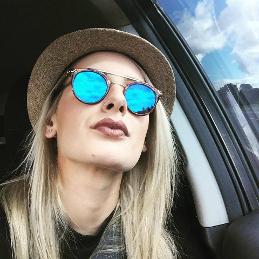 I like reading unconventionally. I pick up books as though they are friends; I don't see the same ones everyday, but we always pick up where we left off and each time I learn new lessons and embrace new experiences.
Yesterday I was hanging out with "The monk who sold his Ferrari", and this jumped out at me…
"There is no chaos in the Universe. There is a purpose for everything that has ever happened to you, and everything that will happen to you."
Recently I have been seeing a lot of spiders, and of course I was curious to understand what the symbolism was. It was the Universe sending me a message. This is neutral symbolism. It isn't "good" or "bad". All I needed to do was listen.
The part that relates to this topic of conversation is this… "Just as the spider weaves a web, so too must we weave our own lives."
A web is connected, as we are all connected. It is all Divine. And if I were to change my plans last minute, it would merely shift the path for the entire world, the details would vary, but the outcome would remain.
The reason for this is because "what lies behind you and what lies in front of you is nothing when compared to what lies within you".
So to create the life that you desire, to bask in the glory of life, to find joy in all moments, all you need to do is be still and listen. Listen to the sounds of happiness, taste the flavours of wonder, smell the aromas of creation and use your third eye to see who you really are before you were told who you should be.
Is this too deep for you?
To put it simply: be grateful for all that you get to experience right now.
If you're laying on your bed watching your favourite Youtuber, be grateful for the internet, be grateful for your comfy bed, be grateful for time, be grateful for creativity.
If you're on the train headed back home from work, be grateful for public transport, be grateful for people, be grateful for efficiency, be grateful for coexistence, be grateful for solitude amongst a crowd.
Do you see where this is going?
It's about perspective. Life is merely your perception of it. If you want to live a joyous, abundant life, perceive it that way right now. If you see the world as a messy hell hole of doom, that's what it shall be.
So you get to decide, amongst your stillness, what life you choose to live.
I love you all deeply, love and light,
Gee xx

ABOUT GRIGORIA
"Marketing is just your way of conversing with the world" - Grigoria
Grigoria is a marketing consultant turned spiritual entrepreneur and business coach. She is dedicated to lifting the vibration of the earth by spreading the message of light.
Grigoria is also the Creative Director & Co-Founder of Creative Bar Marketing Consulting Agency.
COPYRIGHT GRIGORIA KRITSOTELIS 2016 | ALL RIGHTS RESERVED
THIS STUFF BELONGS TO ME - IF YOU STEAL IT, YOU'RE NAUGHTY