HOW TO REPROGRAM YOUR SUBCONSCIOUS MIND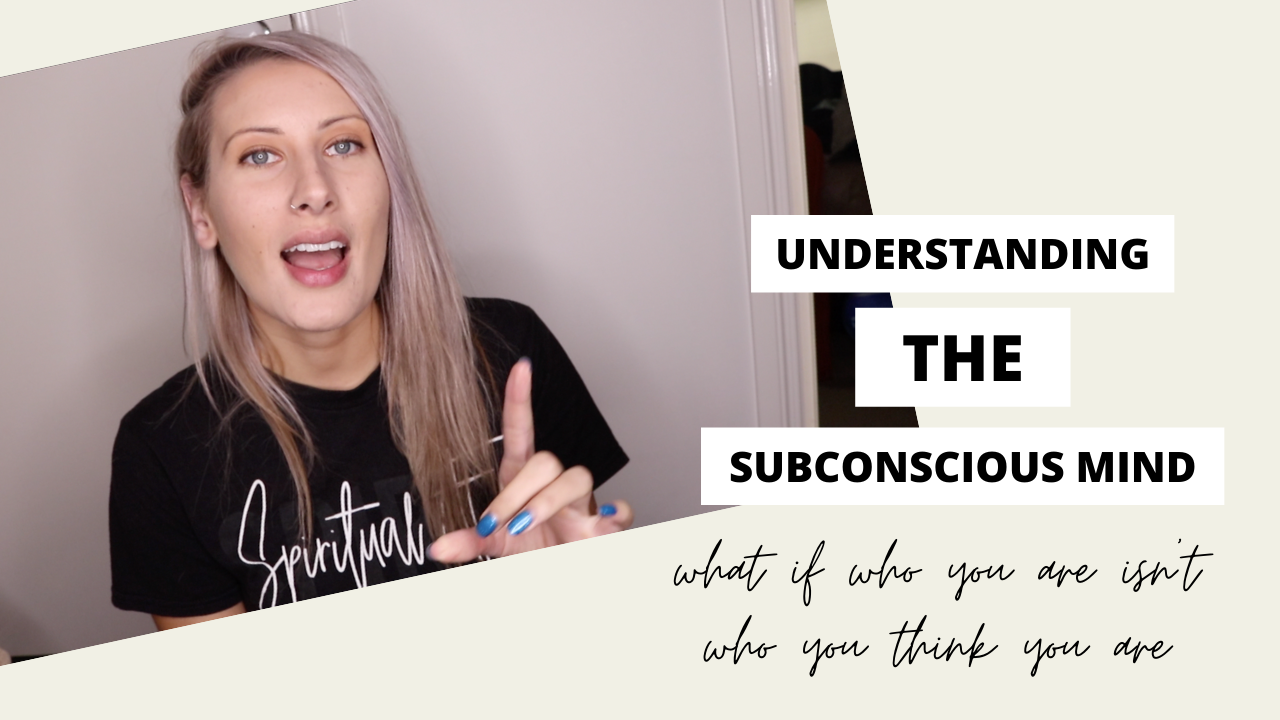 Hi my angels,
So my beautiful friend Carlo Cirillo and I recently launched THE COLLECTIVE (more about that later), and April's theme was MINDSET.

And I just recorded the most INCREDIBLE Coaching Session for the members of THE COLLECTIVE, and because I'm feeling incredibly generous, I wanted to share a few things with you here:

How to cultivate an expansive mindset: (expansive being, in my opinion, the most serving)
An expansive mindset craves movement; it wants to evolve, shift and transform. It doesn't like fixed beliefs (that is a form of confinement)

It asks you to set goals, reverse engineer them, paving a clear path, and moving towards that path (leaving room for new opportunities to present themselves along the way)

It asks you to invest your time, money and energy in personal development (just as you would go to the gym to train your body, you immerse yourself in personal development to train your brain)

To practice positive self-talk - how you talk to yourself matters, observe the language you use to speak to yourself

To practice gratitude; both internally and on paper. Gratitude journals are powerful in cultivating environments that are conducive for aligned expansion

It asks you to train your brain to alter our frequency by altering your brain waves (creating new neural pathways); the best way to do this is through meditation
I went through so many more on the coaching call, but I wanted to give you a small taste test here so you can see the kind of content that is being delivered on the platform.
I have also created a new YouTube Video on Understanding the Subconscious Mind, which you can watch here.
-
Want to know more about THE COLLECTIVE?! Read on.
My business partner - Carlo and I, decided that we needed to create a space where we could provide that support, guidance and accountability, that was conducive for both you and us.
So we decided to team up and create THE COLLECTIVE
A membership platform with all the value, support and accountability you asked for!
A little about the Membership:
A membership platform designed for you, the people we are serving, so that you have a space that feels safe for you to do the work and know you are being held while you unravel through the conditions you have held within you.
This isn't just a "spiritual" offering, this will include business, life, love, consciousness, expansion, limiting beliefs, patterns, money, quantum healing, and so much more.
Your Hosts:
Grigoria Kritsotelis
Mindset Coach & Spiritual Teacher
Carlo Cirillo
Connection Coach & Conscious Creator
How it Works:
Each month will have a theme attached to it, so all content delivered in that month will align with the theme.
Every week you will receive a piece of content:
Week 1: Coaching Session with Carlo Cirillo
Week 2: Guest Workshop (we will give you access to our wide network to come and offer all our members exclusive content)
Week 3: Coaching Session with Grigoria Kritsotelis
Week 4: Bonus Content (think; exclusive guided meditations, past life regressions, workbooks, energy healing, etc.)
All the delivered content will be pre-recorded, so you can submit your questions in advance and have them answered during the recorded sessions.
The content will be available within our Private Group for the month. After that month, it will disappear off the platform, but you will still be able to access it (we will explain this to all our members when they join).
There is no lock-in contract or fixed term conditions. You can leave when you desire, but each month will offer new fresh content that focuses on your expansion.
You will be able to interact with other members, and we will be hosting members-only events periodically to give you a chance to meet in person too!
Membership Options:
There are 2 membership options:
OPTION ONE: THE COLLECTIVE
You can invest in the platform, charged to you per month, which will grant you access to the month of content, at the price of a coffee a day!! (What a steal!!)
OR
OPTION TWO: THE COLLECTIVE VIP
For those who want a more personalised experience, we are also putting an incredible offer on the table. You will have access to the platform and the monthly content PLUS 1 x 30 minute coaching session with Carlo Cirillo AND 1 x 30 minute coaching session with Grigoria Kritsotelis per month!! (At the price of a burrito a day!!) This option is capped though, as we are offering real time coaching. So first in, best dressed.
To learn more or sign up, click the link below!
-
I love you, blessings abound, Gee xo

WANT MORE?
JOIN THE COLLECTIVE: A COMMUNITY DESIGNED BY THE PEOPLE IN IT
COPYRIGHT GRIGORIA KRITSOTELIS 2018 | ALL RIGHTS RESERVED
THIS STUFF BELONGS TO ME - IF YOU STEAL IT, YOU'RE NAUGHTY