THE MEMBERSHIP PLATFORM YOU'VE BEEN WAITING FOR
A COMMUNITY DESIGNED BY THE PEOPLE IN IT

We could write you a whole sales page as to why you should join our membership platform, but we both felt that, that wasn't in alignment with WHY we chose to create this offering in the first place.
We have so many people reach out to work with us, and not everyone is in a position to invest in 1:1 coaching, but they still call for support, guidance and accountability. And so, we both came to the decision that we needed to create a space where we could provide that support, guidance and accountability, that was conducive for both you and us. So we decided to team up and create THE COLLECTIVE.
A membership platform designed for you, the people we are serving, so that you have a space that feels safe for you to do the work and know you are being held while you unravel through the conditions you have held within you.
This isn't just a "spiritual" offering, this will include business, life, love, consciousness, expansion, limiting beliefs, patterns, money, quantum healing, and so much more.
Want to know how we will deliver all of this to you...? Keep reading.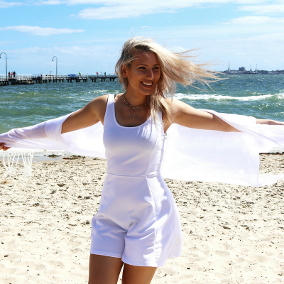 GRIGORIA KRITSOTELIS
SPIRITUAL TEACHER, HEALER & MINDSET COACH
Grigoria is a marketing consultant turned Spiritual Teacher and Mindset Coach. She is dedicated to raising the vibration of the earth by spreading the message of light and love.
Grigoria has mastered her craft in the Spiritual arena and applies spiritual practices to all of her teachings. She is a thought leader, creative intellect and has a magnetic light-filled energy that demands the attention from any room she enters. She has used these skills to speak on stages, host retreats and events and create hundreds of training content to serve her audience. Her focus is on creating a sacred, safe space for people to reconnect with their true selves, remove their limiting beliefs that come from misguided thoughts and teachings, and return to a state of alignment with the vibrational frequency of love.
Grigoria isn't just a teacher of spirituality, she embodies the light-filled energy she teaches and commits to sharing her knowledge and experience on reprogramming the subconscious mind so that everyone can consciously live a life they desire.
A message from Gee:
My goal in life is to be one of those people who are just light. You see them and you suddenly feel so warm inside, and all you want to do is hug them. And they look at you and smile with the warmest light in their eyes... and you love them. Not in a romantic way, but you just want to be close to them and you hope some of their light transfers onto you.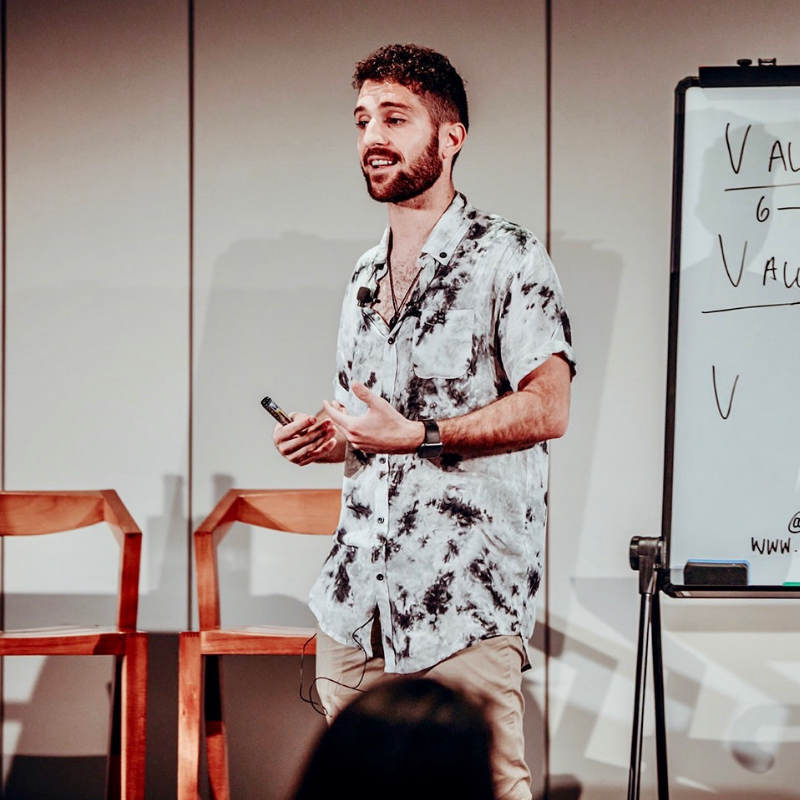 CARLO CIRILLO
CONNECTION COACH & CONSCIOUS CREATOR

Former Semi-pro footballer (soccer), Carlo is now an ambitious conscious creator, speaker, connection coach and meditation teacher.
The social influencer and thought leader has over 6 years of experience in industries such as start up/online and traditional business, marketing, mentoring, coaching and personal development. Mixing both passions of human optimisation and connection, Carlo is a teacher on how to integrate both being holistically aligned and how to also thrive in your day to day modern life.
As well as being a world traveller Carlo is a coach and mentor, Speaker on Gratitude, Consciousness and Connection. Host of The Conscious Podcast & Co Founder of The Conscious Collective which includes an online community, retreats, masterminds, events and publications.
All of these projects align with Carlo's vision of raising human consciousness, connection and self awareness to be the most authentic and best version we can be to make the most of life!
Each month will have a theme attached to it, so all content delivered in that month will align with the theme.
Every week you will receive a piece of content:
Week 1: Coaching Session with Carlo Cirillo
Week 2: Guest Workshop (we will give you access to our wide network to come and offer all our members exclusive content)
Week 3: Coaching Session with Grigoria Kritsotelis
Week 4: Bonus Content (think; exclusive guided meditations, past life regressions, workbooks, energy healing, etc.)
All the delivered content will be pre-recorded, so you can submit your questions in advance and have them answered during the recorded sessions.
The content will be available within our Private Group for the month. After that month, it will disappear off the platform, but you will still be able to access it (we will explain this to all our members when they join).
There is no lock-in contract or fixed term conditions. You can leave when you desire, but each month will offer new fresh content that focuses on your expansion.
You will be able to interact with other members, and we will be hosting members-only events periodically to give you a chance to meet in person too!
We talked long and hard on how we would deliver this offering to you, and we've come up with 2 options:
OPTION ONE: THE COLLECTIVE
You can invest in the platform, charged to you per month, which will grant you access to the month of content, at the price of a coffee a day!! (What a steal!!)
OR
OPTION TWO: THE COLLECTIVE VIP
For those who want a more personalised experience, we are also putting an incredible offer on the table. You will have access to the platform and the monthly content PLUS 1 x 30 minute coaching session with Carlo Cirillo AND 1 x 30 minute coaching session with Grigoria Kritsotelis per month!! (At the price of a burrito a day!!) This option is capped though, as we are offering real time coaching. So first in, best dressed.
OR
OPTION THREE: THE COLLECTIVE VIP PLUS
There are some of you who have been asking for even more contact with your coaches, so we created The Collective VIP PLUS. You will have access to the platform and the monthly content PLUS 1 x 60 minute coaching session with Carlo Cirillo AND 1 x 60 minute coaching session with Grigoria Kritsotelis per month, PLUS 1 x Group Zoom Call (with everyone in the VIP PLUS group) per month, PLUS a Private Whatsapp Group with everyone in the VIP PLUS group!! (At the price of a luncheon a day!!) Talk about value!! This option is also capped though, as we are offering real time coaching. So first in, best dressed.
OPTION ONE

THE COLLECTIVE MEMBERSHIP
$49 AUD/month
OPTION TWO

THE COLLECTIVE VIP MEMBERSHIP
$333 AUD/month
OPTION THREE
THE COLLECTIVE VIP PLUSMEMBERSHIP
$599 AUD/month
"Thank you for being a part of my life. It does get really lonely and sometimes discouraging when people around you don't really get what we do and even sometimes put us down. Your energy always gives me that extra push I need. I've been going through a lot lately but to be honest your presence, posts, energy and prayers helped tremendously. Thank you sweetie one more time and keep throwing glitter and love around for it always places a smile on my face and inspires me more than you could imagine."
-
"You are such a light. I love your posts. They brighten my day. Thank you for being you and sharing your heart/love."
-
"Carlo's Program was such an empowering, enlightening and transformative experience"
"You are so awesome G, and I am grateful to have you in my life. Straight up. Many nights God spoke right to you and you would share something real quiet and sweet but super deep and it always had exactly what I needed to have just one more spark of motivation or hope. And you do that. And I'll never forget those precious gifts and moments from your heart that changed my life. I love you. And I wouldn't ask God to remove you for anything in the world."
-
"Thank you for spreading so much love. We need a lot more of that."
-
"Where on earth did you come from?! You are like a fierce lioness angel warrior type human prototype… I love what you have to say, keep it up sister."
-
"I have worked with Carlo on several occasions with my clients. He is captivating, knowledgeable & gets results!"
"I love what you do friend. This one today is resonating with me at epic proportions. Your posts are so grounding and unremarkably sensational. Feeling rather lost though the mess but your words guide me through it. Moments of the hardships build my character and I am growing what I am going through. You are the light through the dark times. Namaste. Peace and love."
-
"Your words are always inspirational. A person with much wisdom has been through much adversity. Keep the positive energy going - it's a movement."
-
"Thank YOU. It is people like you who help us all see… indeed life is beautiful."
-
"Carlo super authentic, passionate and just real. He has a great understanding of psychology, mindset and is a great communicator. Carlo is a true leader"
"Without even meeting you my experience of your commitment to others feeling love is so fresh and powerful, you have an impact on me every post you make… Thank you for doing whatever it took to get to where you are today, you really are loved and please always remember exactly who you are at the core. I appreciate your vulnerability about your meltdown as it shows transparency and so relatable with me even as a man."
-
"G you are a blessing in my life. You are inspiring."
-
"Dude, as soon as I listened to your style... I was hooked"
-
"Carlo was clear, concise and broke things down in a way that was practical, easy to apply and made complete sense. His stage presence is strong and he seeks to connect to, and include, his audience in his sessions to ensure maximum relevance and impact."
COPYRIGHT GRIGORIA KRITSOTELIS 2016 | ALL RIGHTS RESERVED
THIS STUFF BELONGS TO ME - IF YOU STEAL IT, YOU'RE NAUGHTY