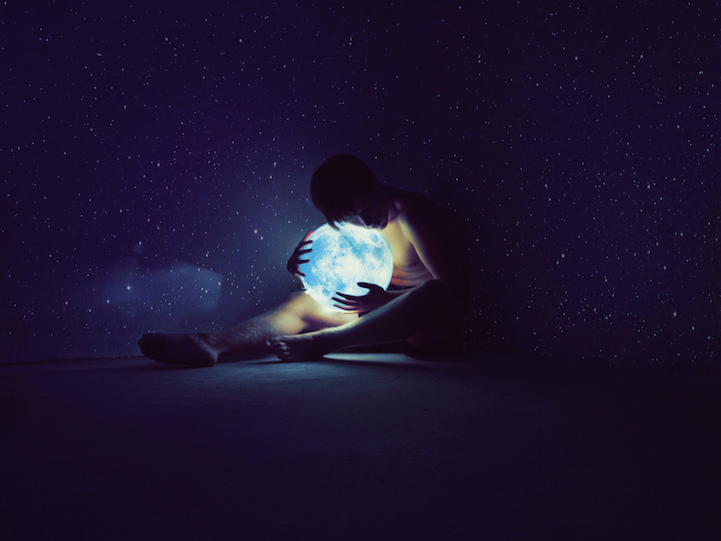 Hello my angels, so these are incredibly trying times, and for many of us, it has been overwhelming trying to not only figure out your role in this, but also support your family and friends, get comfortable with a new routine, learn to be in isolation and navigate your emotions while you process all of this.
And there is an overload of information out there right now. The media is saturated with "CORONAVIRUS", "COVID-19" stories. And it's all we are consuming. Then the internet is filled with headlines, conspiracy theories, deep state agendas, vaccines, 5G, aliens, a new world order, fear, panic, and everything in between.
Even on the flip side, there is a saturation of information and pressure to build your immunity, to meditate, to pray, to eat healthy, to exercise, to learn new skills, to immerse yourself in crypto-currency, to refocus and reshuffle.
And all of this is A LOT.
I am with you.
And if you clicked on this article as a means to find some peace, I am here to deliver.
I want you to know the absolute truth…
LOVE.
Love is all.
Love is absolute.
We are of love and to love we shall return.
And although there may be agendas that are bigger than we could fathom.
Although there are people transitioning, people losing their livelihoods, and people feeling incredibly scared, we are still safe.
Because we are DIVINE Beings. And nothing or no-one, can take away our power.
Things you can do to remember who you are:
One.
Focus on love.
Pray, meditate, dance, light candles, burn sage and incense, draw, sing, go into your backyard, visualise white light, do things that bring you joy. This is how we align with our higher selves, this is how we vibrate at a high frequency and welcome God Consciousness. This is our role. Our role is to remember.
Two.
Avoid consuming low vibrational frequencies. Avoid the news/media. Try to switch off from social media. Right now there is a lot of fear being projected, and it is not yours to carry. The best way to tune away from it is to avoid it. If you live with people who regularly tune into the news/media, move to another room or put headphones in (it's what I do, because I am super protective over my energy field).
Three.
Let yourself feel your feelings. We aren't going to have good days everyday, there will be days where we feel off, sad, frustrated, angry, scared, worried. And all of those feelings are valid. Observe your feelings, let them have a seat at the table, and as an observer, as them what they need from you. Often it will be as simple as a hug, rest, food, movement, fresh air, a friendly phone call, a Netflix binge, etc. And sometimes it may be a call for deeper healing, where you could reach out to a coach, therapist or counsellor to help you navigate and move through those feelings.
Four.
If you find that you are navigating this experience better than expected and are in a high vibrational place, pay it forward. Project your love and high vibes. Spread awareness about what's really going on (not to evoke fear, but to spread awareness). (Now please note that what you believe is the truth, is up to you. I have my own opinions, but I'm not here to convince you, I'm here to share that whatever your truth is is valid. Everyone has free will to decide what feels like the truth to them). Not everyone will understand, but share anyway. Not everyone will agree, but share anyway. Do not waiver from the truth that is LOVE.
Five.
Be kind.
To yourself. To others. To the planet. To God.
Everything is either an act of love or a call for love.
You are safe.
You are supported.
You are an infinite Divine Being.
As you close your eyes, visualise a diamond white bright light engulfing you, surrounding you, protecting you. You are never separate from the light. It is always radiating from you, through you, to you.
Love wins.
If you need more, message me.
I love you, Gee x
Blessings abound <3
WANT MORE?
JOIN ALLOW MORE: BE MORE. DO MORE. ASK FOR MORE.

A course about allowing more space for the things and feelings you desire.
COPYRIGHT GRIGORIA KRITSOTELIS 2018 | ALL RIGHTS RESERVED
THIS STUFF BELONGS TO ME - IF YOU STEAL IT, YOU'RE NAUGHTY