WHY YOU SHOULDN'T WANT TO ACHIEVE YOUR GOALS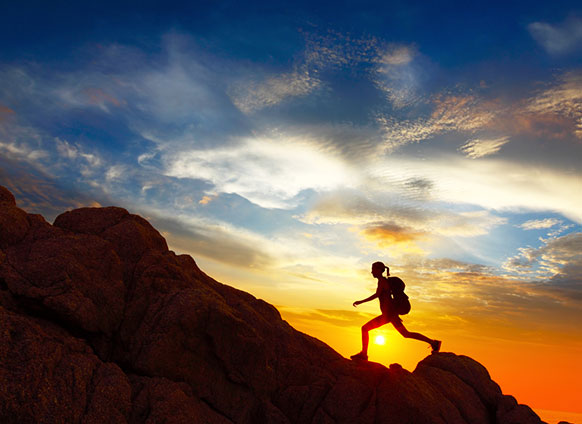 Goal; the object of a person's ambition or effort; an aim or desired result.
So many people fixate on goals. Goals are extremely serving. They help us stay laser focused on a specific and clear direction, but more so target. And because they are so specific, we keep ourselves accountable by acknowledging how far or how close we are to that desired target. And yet, just as they serve us by allowing us to move towards them, they also serve us by teaching us their ever-evolving nature.
Let me give you an example.
Let's say you want to break the $1 million mark in your business this coming year. And as you've defined your goal, and quite possibly even reverse-engineered it, you have an idea of how much is projected each month as a target. Now let's say you get to March, and you have done much better than projected. By March you had anticipated $150,000. But you've already hit the $400,000. Will your goal stay at $1 million for the year, or will you let the goal evolve into a bigger number, because your progress allows for it?
My goals are ALWAYS ever-changing. In fact, I don't let myself "achieve" any of them. As soon as I'm close, I make the goal "bigger". I want to always be moving. People achieve goals, and then feel lost, because for so long their main focus was on "the goal" and not on the journey. So make the journey the focus, and the let the goal be ever-changing.
We are here to consciously expand. Make it fun. Don't aim to achieve, aim to learn, to expand, to grow, to be.
This December when you're writing your New Year's Resolutions, write from a place of "already enough, already grateful, already in love, always well", and focus on feelings. How will moving towards that goal feel? What will life look like on the way there?
Blessings abound <3
WANT MORE?
JOIN ALLOW MORE: BE MORE. DO MORE. ASK FOR MORE.

A course about allowing more space for the things and feelings you desire.
COPYRIGHT GRIGORIA KRITSOTELIS 2018 | ALL RIGHTS RESERVED
THIS STUFF BELONGS TO ME - IF YOU STEAL IT, YOU'RE NAUGHTY