PEAK PERFORMANCE BUSINESS COACHING PROGRAM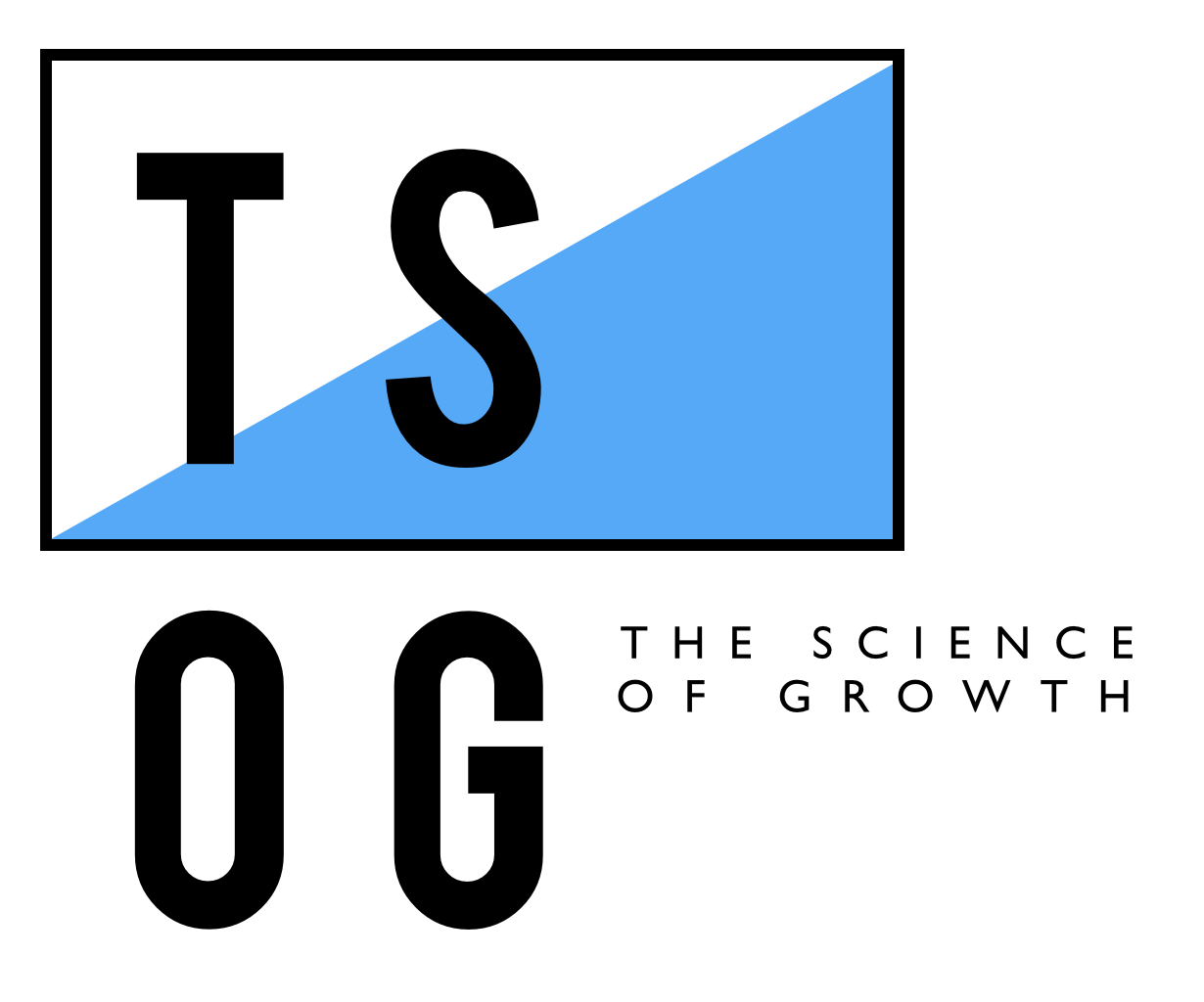 LEARN THE ART OF LEVELING-UP IN BUSINESS
WHAT IS IT?
A 6-week 1:1 Coaching Experience
Personalised content to cater to your needs
All the tools you need for measurable business growth
An exclusive opportunity to work intimately with two elite performance coaches
WHO IS IT FOR?
Established entrepreneurs and business owners
Anyone who feels they are ready to scale-up, up-level and grow their business
Anyone who is ready to take direction and action to make the growth possible
WHAT WILL I ACHIEVE?
You will learn the science behind business growth so that it can be replicated over and over again
You will master the art of up-leveling so that you can see tangible results
You will learn how to scale your business to new heights
You will strengthen your vision and purpose
You will design your dream empire
WHAT IS THE COACH'S RESPONSIBILITY?
To clarify and encourage you to set the goals that you really want

To ask you to do more than you have probably done on your own

To help you to focus better in order to produce results more quickly

To provide you with the tools, support and structure to accomplish more
WHY DO I NEED A COACH?
You don't need anything. Everything you need, lives within you. And that's part of our role; to help you come to this realisation.
There is no magic pill, or one size fits all, it's a personal journey, that you will experience with our direction.
SOMEONE'S SITTING IN THE SHADE TODAY
BECAUSE SOMEONE PLANTED A TREE A LONG TIME AGO.
- WARRREN BUFFET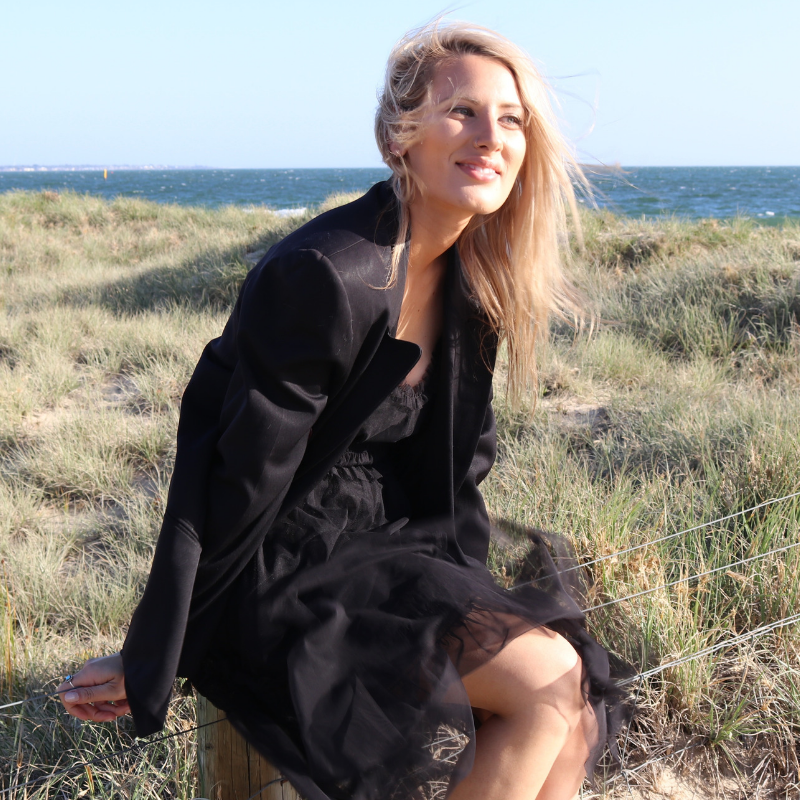 MEET GRIGORIA
Before you choose to embark on this journey you will want to know a bit more about Grigoria:


GRIGORIA KRITSOTELIS
SPIRITUAL ENTREPRENEUR, BUSINESS & MINDSET COACH
Grigoria is a marketing consultant turned spiritual entrepreneur, business and mindset coach. She is dedicated to lifting the vibration of the earth by spreading the message of light.
Grigoria is a thought leader, entrepreneur and a creative intellect. She is able to graciously and sometimes even ferociously find the balance between the hustle and the intuitive. She is a very kind and giving soul, she genuinely cares about people and their well-being, and is always looking to help, connect and empower people. She is also strikingly driven and focused. Grigoria is filled with creative and inspiring ideas, she writes and shares from her heart and creates a magical sacred space for others to open up freely.

She's unlike anyone you have ever met. She reminds you of no one else.
A message from Gee:
My goal in life is to be one of those people who are just light. You see them and you suddenly feel so warm inside, and all you want to do is hug them. And they look at you and smile with the warmest light in their eyes... and you love them. Not in a romantic way, but you just want to be close to them and you hope some of their light transfers onto you.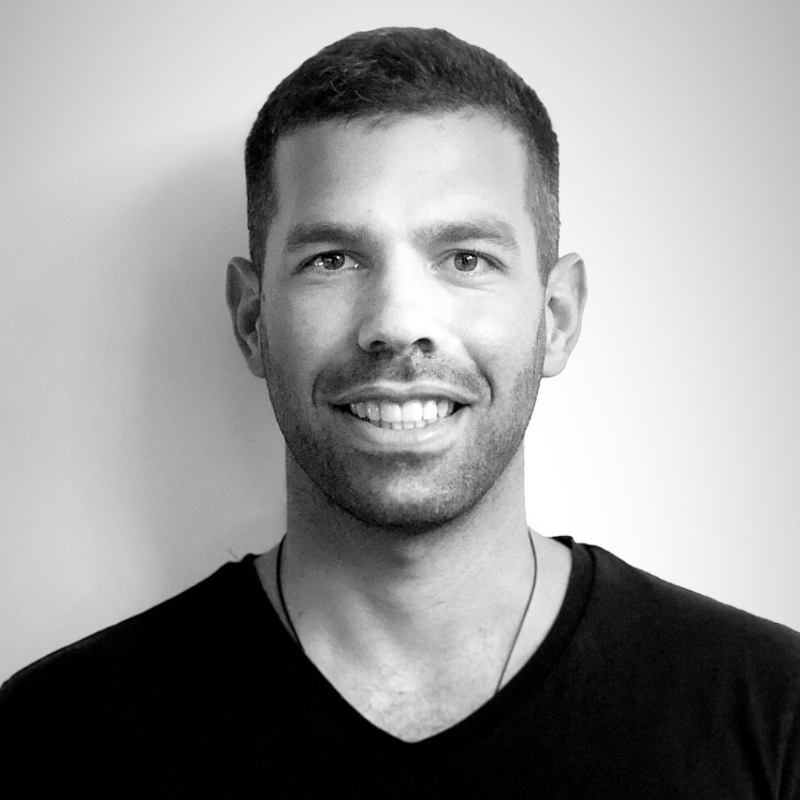 MEET DEAN
Before you choose to embark on this journey you will want to know a bit more about Dean:


DEAN BLANKFIELD
BUSINESS AND PERFORMANCE COACH
I help people understand what their business looks and feels like long before it exists. Then I guide them from concept to success. Or in the case of a mediocre business, to surety and success. None of this matters if you don't know why you're doing it. I also help with that part. The big little secret is that money just creates options and I thrive on seeing the people I work with have many, many options.
Since I can remember, I have always been a serial entrepreneur. Whilst juggling multiple businesses and investments, I have acquired various skills and commendable business acumen which in turn helps my clients achieve the results they demand. My business experience, drive, singular outlook and commitment to achieving a broader perspective has shaped me, and has given me the ability to provide insights not many can see.
WHAT THIS IS NOT
This is not a coaching package where we tell you to create premium packages to sell to your clients/customers. This six week package is about intention and transformation. What do you want to bring to the world? How do you want to impact people? We then tap into your own inner guidance system to move you to where you need to go.
We are not here to teach you anything new, because no one ever can. We are here to teach you how to remember what your soul already knows and to help you use your own inner guidance system in a way that's both effective and conducive to your expansion.
Are you cultivating an environment that is conducive to expansion...?
DELIVERY
THE SCIENCE OF GROWTH is delivered over a period of 6 weeks.
Weekly 60 minute coaching sessions via Video Call (6 in total).
2 weeks on each subject area.
Twice weekly check-ins. (One per coach)
WHAT'S INCLUDED IN THE PACKAGE
A WELCOME PACK
Upon commencement, you will receive a welcome pack that describes in detail how our relationship will work throughout the 6 weeks. It will also include a comprehensive workbook which is required to be filled out before our sessions commence. Included is your coaching agreement with all the package details.
1:1 COACHING SESSIONS
You will receive a series of 6 x 60 minute 1:1 coaching sessions over the 6 weeks. Each session will have a specific focus - however every session will have allocated time for you to bring questions/challenges/ideas/thoughts to the table so we can work through them together.
TWICE WEEKLY CHECK-INS
The package includes check-ins, received via our Whatsapp Group, twice a week, to keep you accountable and to make sure you're following through. You will receive one check-in per coach.
RESOURCES
You will gain access to any appropriate tools and resources that we use to amplify the growth potential. These resources will allow for additional support and clarity.
EMAIL ACCESS
You will have constant email access to us during the 6-week period for urgent questions and additional support. You can expect responses within 24 hours.
PRIVATE WHATSAPP GROUP
You will also have access to your coaches through a Private Whatsapp Group, so you can easily share resources, tools, links, questions and support.
01
UNDERSTANDING THE SCIENCE OF BUSINESS GROWTH

Businesses don't grow by mistake. Just like a seed planted in the soil, if the conditions are right, the soil is nutritious and there are optimal amounts of sunlight and water, the seeds will grow. A business also requires a solid foundation for it to grow and there's a specific science to it. Once you understand and implement the formula, growth is an inevitable byproduct. We teach you how to understand business growth so that you can customise the science to suit your personal business needs. This body of work is the foundation of everything that follows it. And the secret that we share is different to anything you've ever heard before.

02
BUSINESS BELIEF SYSTEMS AND THE APPLICATION OF ESOTERIC PRINCIPLES

You can have all the winning strategies in the world but without ripping out beliefs that limit you and adopt beliefs which support your growth, the strategies are useless. The wise also know that combined with a rock solid psychology, there are unwritten esoteric laws of the universe that only a limited number of people understand and embrace. The level of growth and success achieved will be in direct proportion with how you embrace the esoteric principles of abundance and money. We will also use Quantum Physics to reprogram your subconscious mind so that your belief system is FOREVER changed, and not just temporarily adjusted.

03
TANGIBLE BUSINESS TOOLS AND MONEY

It is important that you have the right systems and foundations in place to be able to build your business with complete alignment and ease. For this part of the coaching experience we go through some of the fundamental business and marketing foundations, so that you can choose which you vibrate towards to help you grow your business. The work we do before this is a necessary precursor to the work we do here. We also dive deep into the understanding of money, what it is, where it comes from and how to align with it, so that you NEVER have to worry about it again. We teach you to become friends with your money, and welcome much more of it.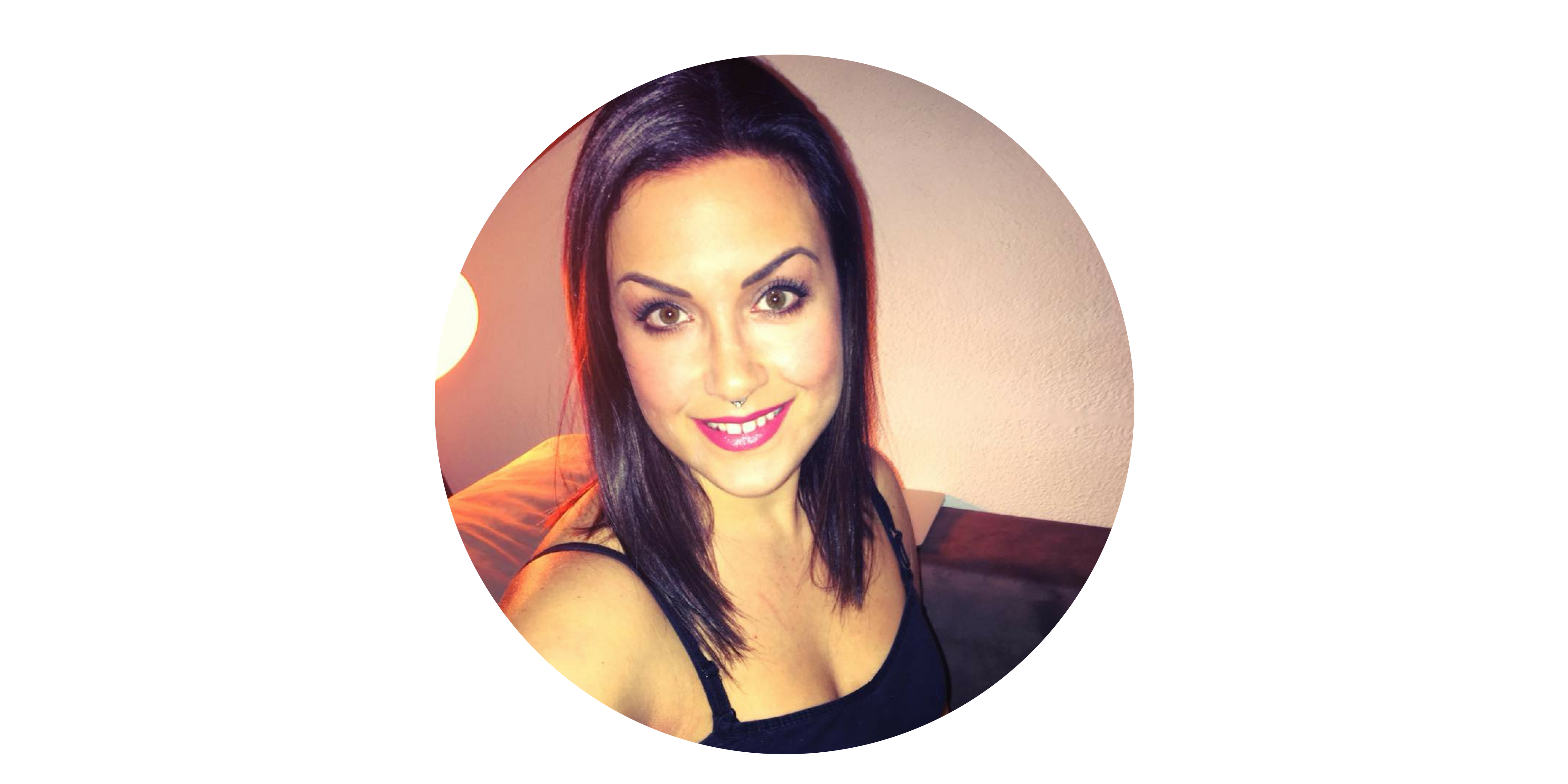 [ABOUT GRIGORIA]
"And thank you again SO much for our call today!! It was so beautiful and so amazing and really just what I needed! I'm still buzzing and feeling so good.

You are one incredible lady my dear!! Such an inspiration to me and your light shines so bright and I feel your energy in everything you do, post, say, write,...! I love every part of you and am so grateful that our paths have crossed!! Thank you <3"

Fabienne Brändli | Beautiful Human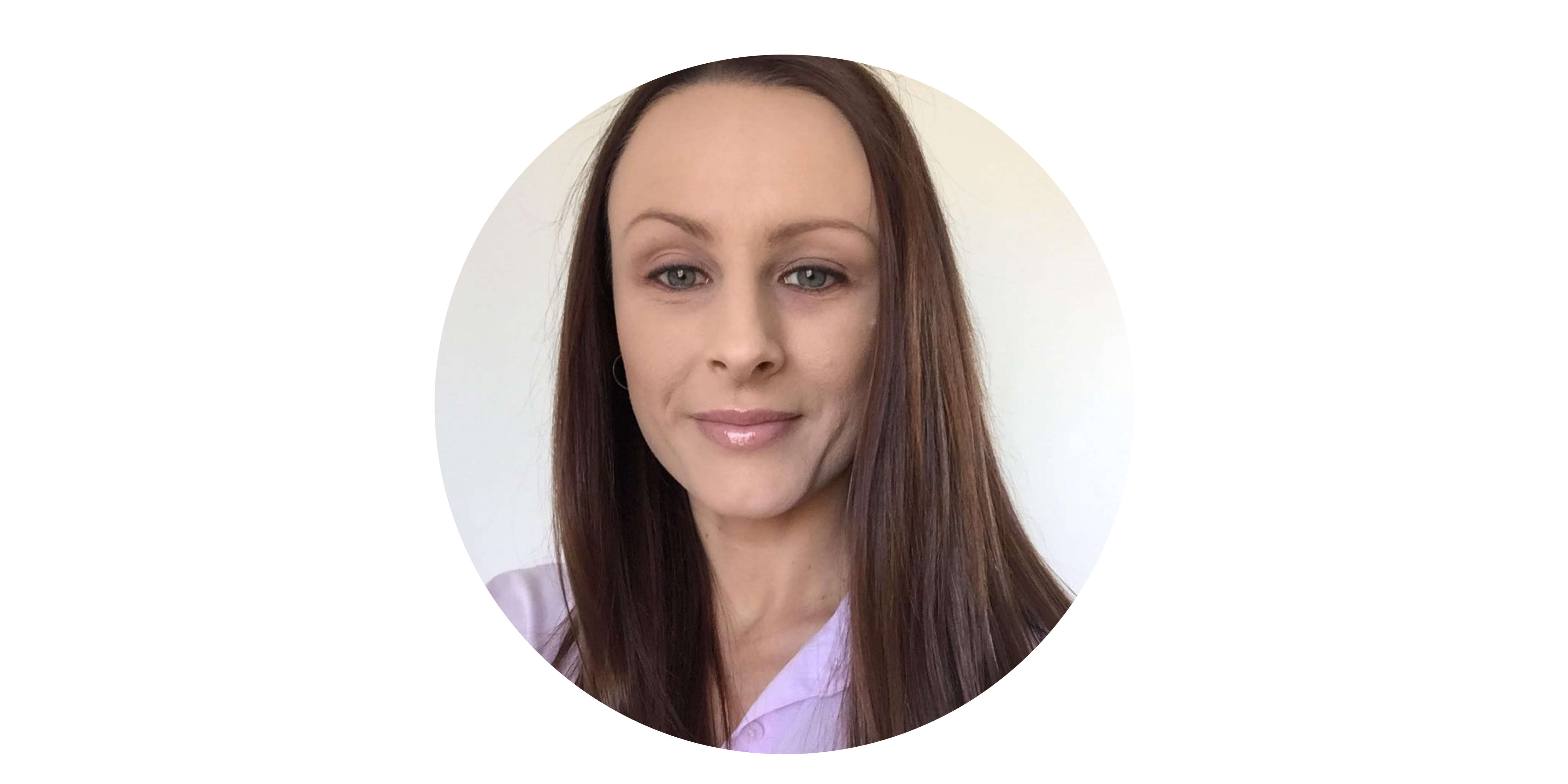 [ABOUT DEAN]
Dean is excellent at helping me to see beyond my limited perspectives and expand my mind into new opportunities and possibilities.

He has been pivotal in my journey of establishing my business by helping me better understand the dynamics of business, marketing and sales. His advice is always grounded, practical and insightful. Through his supportive and encouraging nature he has helped me to step into new areas of growth and become more confident and driven in both business and life.
Jacqui Blaney | Coach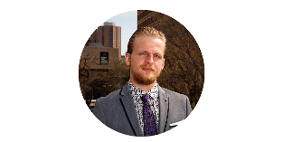 [ABOUT GRIGORIA]
"After one session with Grigoria I have gained massive clarity on my path, we went through the fundamentals of setting up a coaching program, modules and ways to maintain focus. She shined light on the ways to apply daily routine to future growth.

Throughout the session we completed tasks that truly define your end goal.

Another big thing we discussed, was dreaming bigger than you can even imagine, really expanding your context through things such as, journaling, to open you up to new bigger and better ideas."
Troy Assoignon | Business & Branding Coach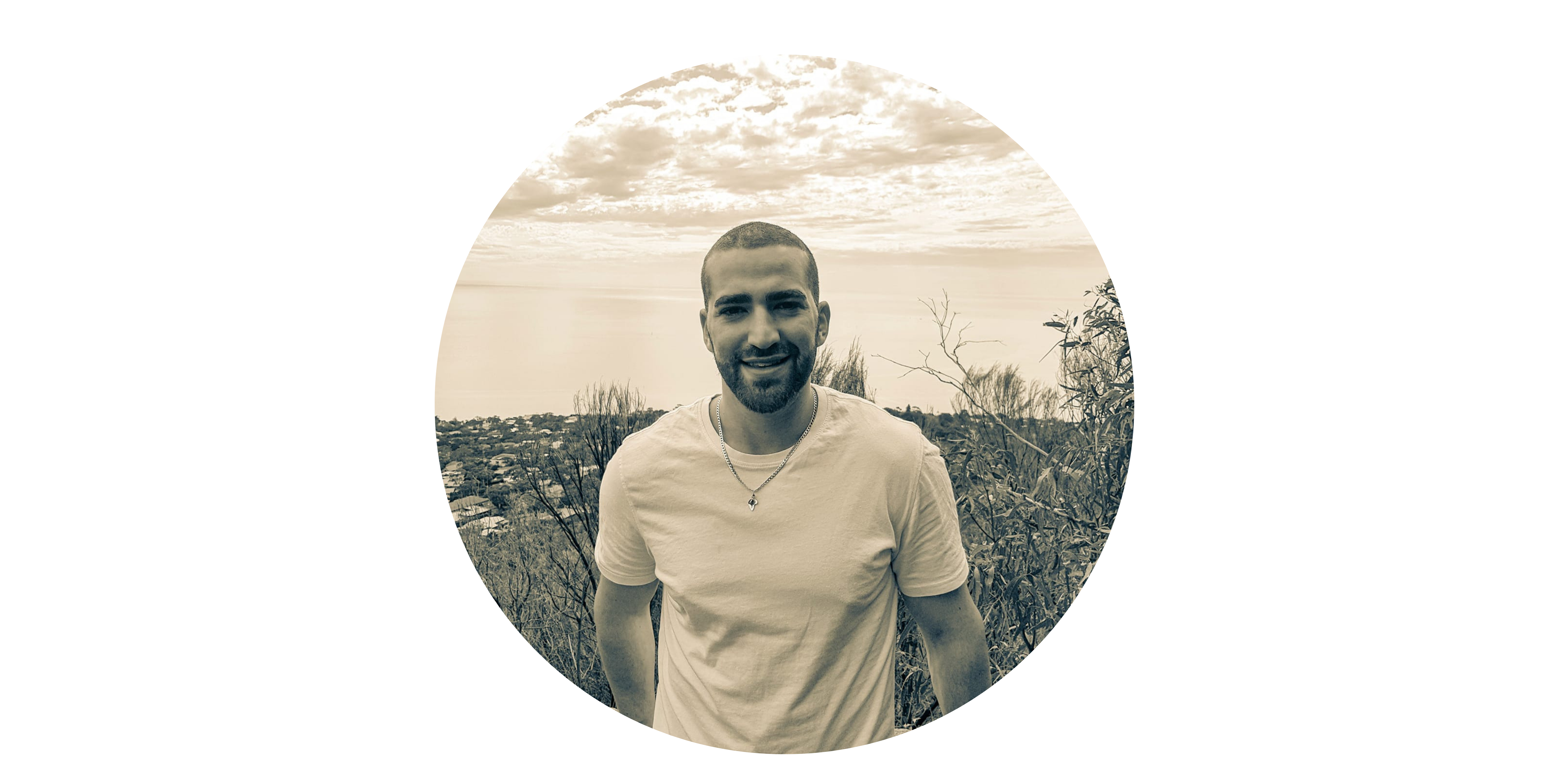 [ABOUT DEAN]
In the past 3 years I have grown more as a person than I have ever before. My personal wealth has tripled. I quit the rat race to take on self employment and my mental maturity and mindset has flourished. I cannot thank my friend and mentor Dean for his continuous guidance that he has brought to my life.
Ricki | Entrepreneur & Real Estate Investor
BONUS
On top of your coaching sessions, you will also receive the following bonus
You will gain access to Grigoria's 6 week group coaching program "Divine Intervention - Out of your head and into your heart. Business with soul", where we embark on a spiritual journey of prayer, energy, laws of the universe and self-awareness.
$497 VALUE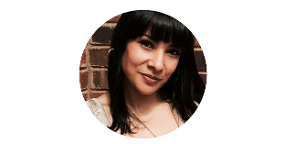 [ABOUT GRIGORIA]
"Before working with Grigoria, I had a vague idea of my business, what I wanted to do, and what that could look like. After working with Grigoria, I have 6 programs, clarity about my vision and mission, the know how to create products and services, the confidence to be authentically me and the skills necessary to stay consistent and spiritually centered throughout this entrepreneurial journey. I went from 0-100 in less than 30 days! Grigoria is brilliant! She not only supported me through my hustle in building the business, she also helped me dig deeper into the desires of my soul, giving me action steps to go forward with my Divine Mission, while also reminding me to be gentle with myself and the process. Without a doubt, I would not be where I am now, if it weren't for everything she has taught me. I am forever grateful for working with her and know that she will help millions of others like me who are entrepreneurial, spiritual and ready to finally say yes to the Divine Work they were meant to bring forth in the world. And for that I also know that this world will be a better place. Thank you G!"
Danayra del Castillo | Founder of The Mystic Experience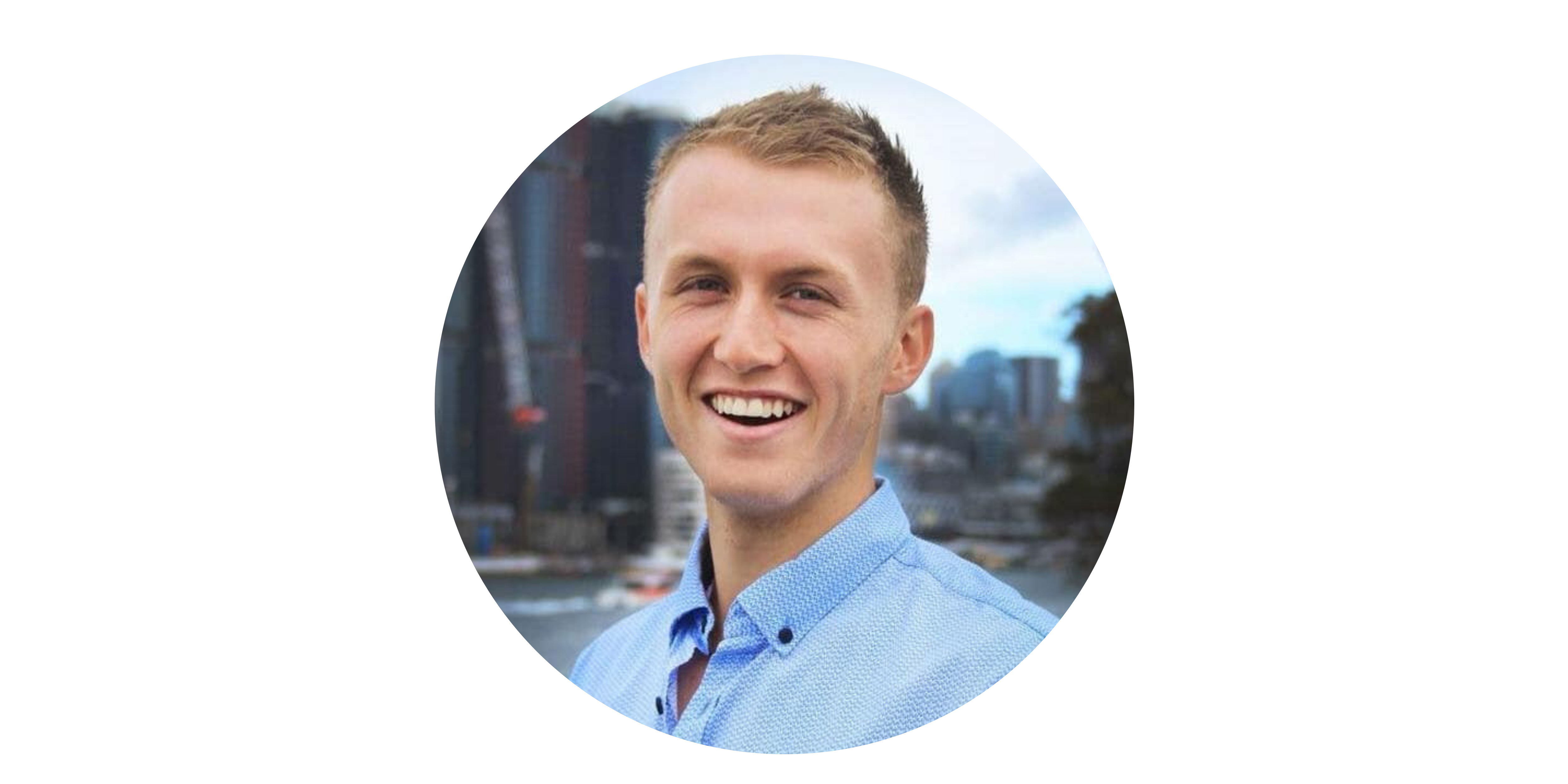 [ABOUT DEAN]
Dean is a mere force of talent in all the areas you need to grow yourself and your business. Working closely with Dean I must say that his best attribute is his presence.
Adam | Business Owner & Private Chef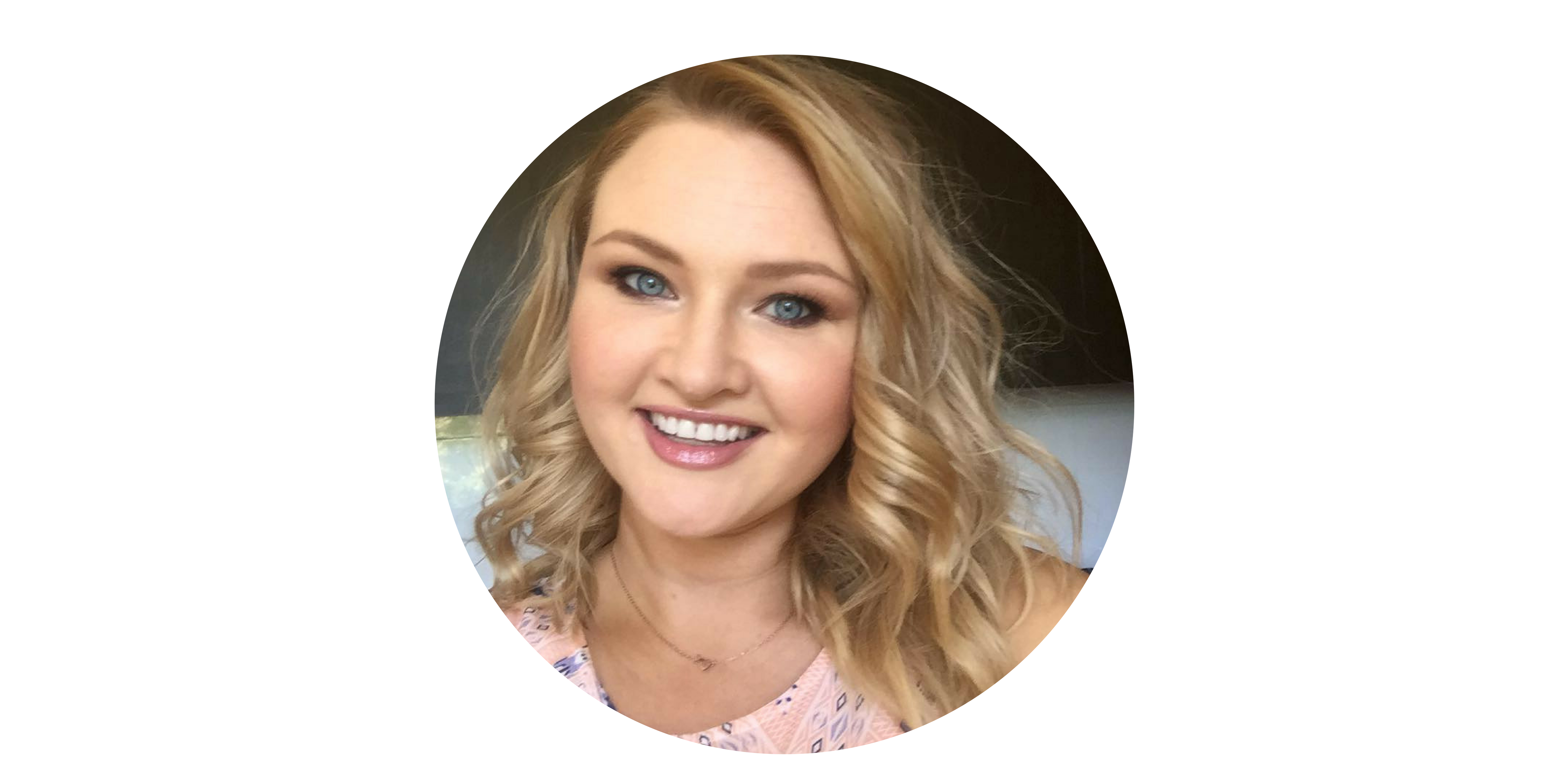 [ABOUT GRIGORIA]
"Two words for this package. Life changing. I've experienced big results with Gee, and it all happened very quickly! She has this innate ability to get people "unstuck". Not only did she ask all the right questions to give me crystal clear clarity on what I desire, but is so practical in her approach. We utilised some amazing tools she taught me which allowed me to move into the next stages and get tangible results. If you need to get out of your own way, Gee's your girl."
Sarah Freeman | Makeup Artist at Modern Makeup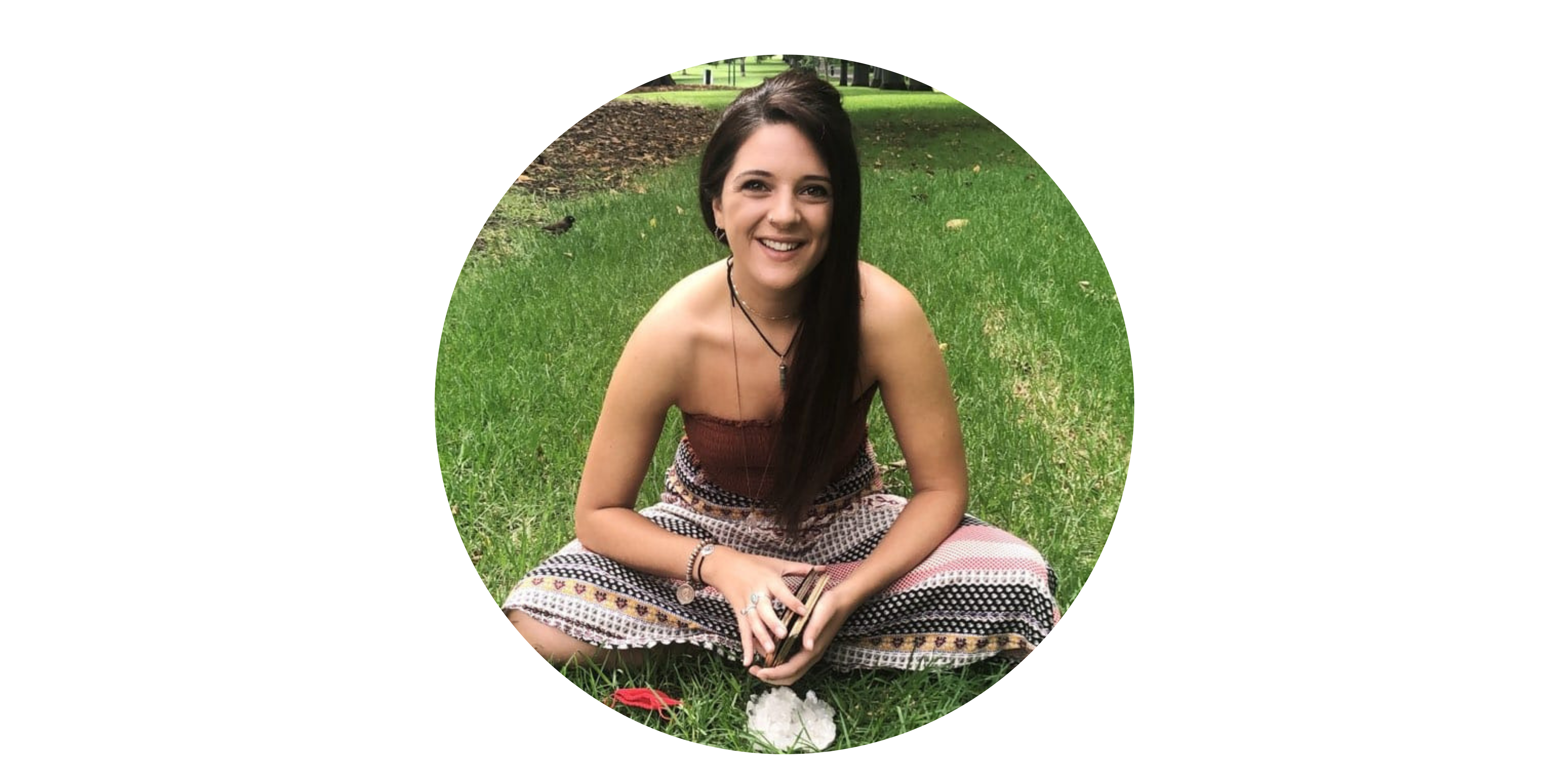 [ABOUT GRIGORIA]
Something about that one hour call shifted something in me for a lifetime. Remembering who I am beneath all the bullshit. And I feel challenged but I know I am divinely supported and I KNOW I am so ready to step up to this. Thank you. My heart is beaming. My soul is having moments of joy & bliss. Fuck. Thank you!

Actually funny. I bumped into a friend after the session and he asked me if I felt it was worth the money.... "wow I dunno if I'd pay that much for an hour" he said. And I laughed... I literally just said "you are paying for so much more than an hour".... it's true though. Thank you!

Adriana Andelkovic | Business Coach & Intuitive Healer
THIS PACKAGE

IS

FOR YOU IF
You're sick and tired of just getting by
You want more freedom to do what you want
You're prepared to stretch yourself and your comfort zone
You are open to new ways of thinking and being
You embrace change
You want more of what you already have
You want more resources to buy your loved ones and yourself the experiences you desire
You desire to tap into the parts of yourself you may not fully understand to make attracting and allowing your desires easy
You are ready to up level your life and your business and desire to be completely in love with both
You desire to understand and break through your resistance and step into the flow and ease of living the life you desire
You are willing to take 100% responsibility for your life
You want to be guided to set goals that are truly aligned with your soul and what you deeply desire
You desire to work with a peak performance coaches to guide you in the most impactful and efficient way possible
THIS PACKAGE IS

NOT

FOR YOU IF
You're not committed to changing the way things are

You're committed to staying exactly where you are
You're not prepared to invite a different perspective to what you're currently doing
You're not ready to get out of your own way.
You don't want more money
You don't want more free time
You don't believe that there is a higher power that lives within us that we can tap into
You don't respond well to direction and honest feedback
You want a quick fix that doesn't involve any real work
You don't like being guided and given tools to reach your next level and up-level your life
You are unwilling to work on your mindset and overcome blocks that are holding you back
INVESTMENT
NORMAL PRICE $9950 AUD

TODAY ONLY $5970 AUD
SAVE 40%
Payment plan for $2990 AUD per month for 2 months is also available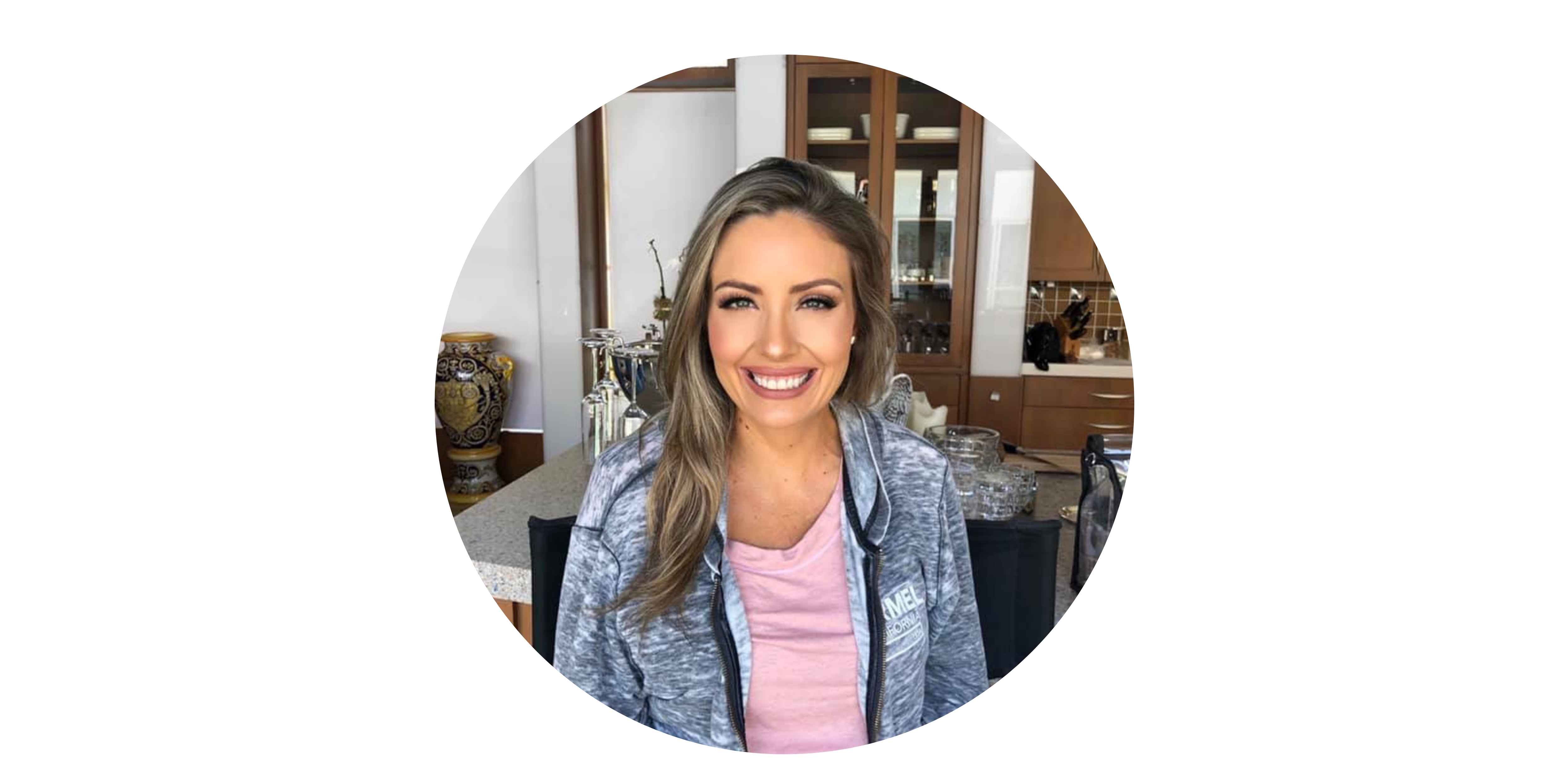 [ABOUT GRIOGIRA]
Grigoria "Gee" has been amazingly transformative in my life the past year I have worked with her. Her connectedness and alignment are something I strive for, and it came through in every coaching session I did with her.
She taught me many things during our time together, but most importantly for me was a shift in my world view which came from awareness she guided me to on an internal level. I learned how to break through some of my limiting beliefs as well as how to trust the flow of the universe and divine timing.
Gee always showed up for me - no matter where either of us were in the world, she was always there and fully present on our calls. I could not recommend a better spiritual teacher than Gee, she truly embodies everything she shares with her clients and is a wonderful example to the collective. If there were only more people like her walking this earth!!!
I was conflicted when our time together came to an end because on one hand I didn't want it to, she was such a blessing to me during some trying times in my life, but also knowing the tools she taught me I would carry through for the rest of my life. I am grateful to now call her a friend and now that no matter what our "roles" might be in each other's lives, we will always be there for one another. I love her dearly, and that's saying a lot for someone I haven't had a chance to meet in person yet.
Shanna Cockman Windle | Wellness Coach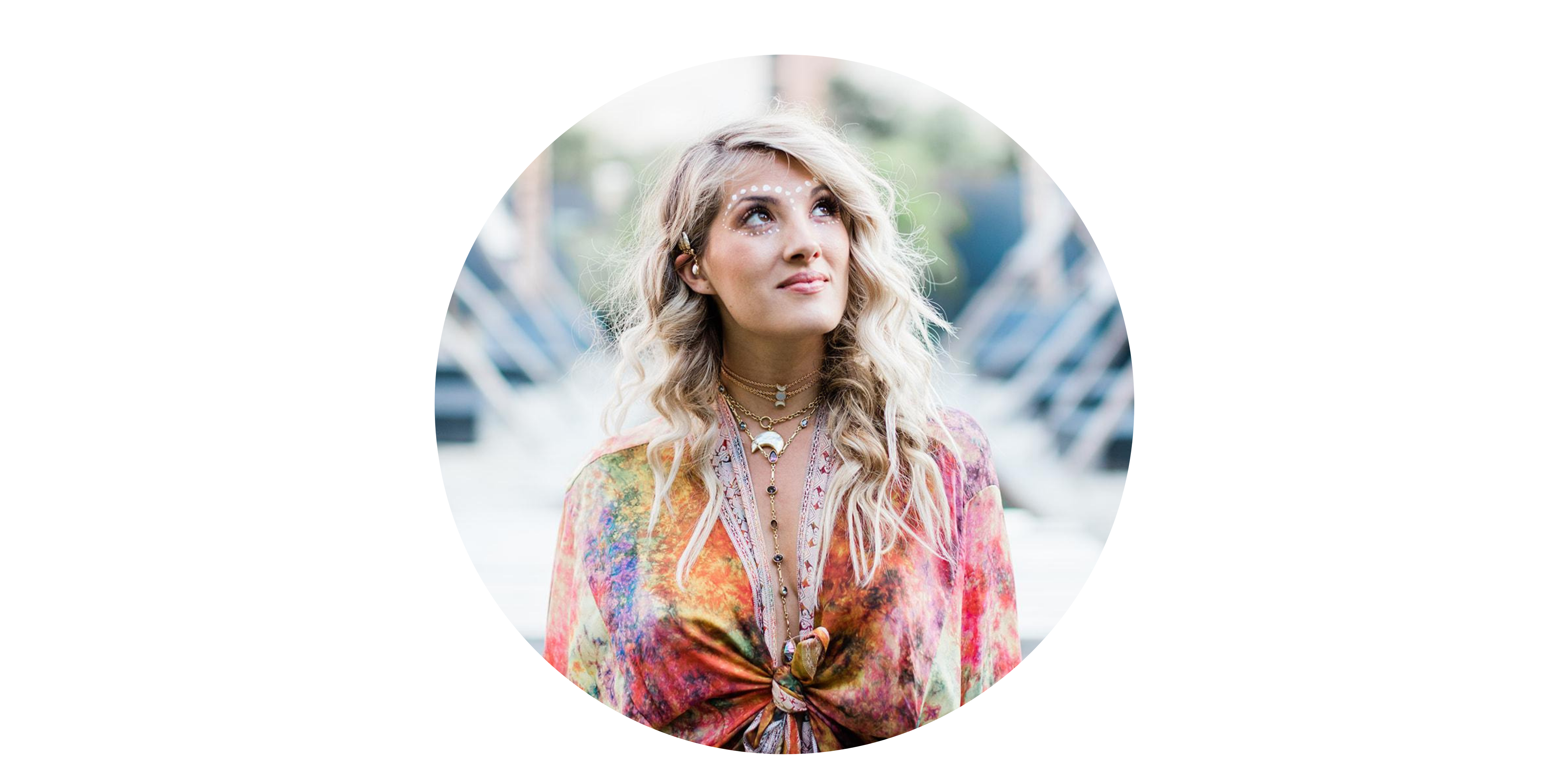 [ABOUT DEAN]
Dean has helped me elevate all of my businesses in a short frame-time. He is very level headed and helped me break down situations that arise with logical systems and views to help me approach these matters in the right mindset. He has taught me to remove my emotions from my business and operate on logic allowing me to create strong foundations which I can apply to all my businesses and even towards my personal life. I am very grateful for his guidance, determination, accountability, his honesty & his wisdom. I now operate with a new positive mindset based upon the main business principles Dean has taught me. I highly recommend him, he is a true inspiration to me & I am honoured to work with him!
Courtney | Founder and CEO of Indiah Bridal
[ABOUT GRIGORIA]
"Every interaction she has, every moment she shares, every person that crosses her path... they are all positive. She shares her spirit with you, she sends you good vibes & love while she listens to you and builds you up. She gives.. & gives it all. She doesn't hold back. She seeks out opportunities to help others & makes sure every interaction is fruitful. She is genuine, humble & understanding. She gives a piece of herself to every single person. She gives you more than just knowledge, she gives you power and she gives you the unmistakable feeling of love. She leaves you with a feeling of warmth, happiness and fulfilment. And that is her trademark."
Natasha Rus | Communications Director & Co-Founder of Creative Bar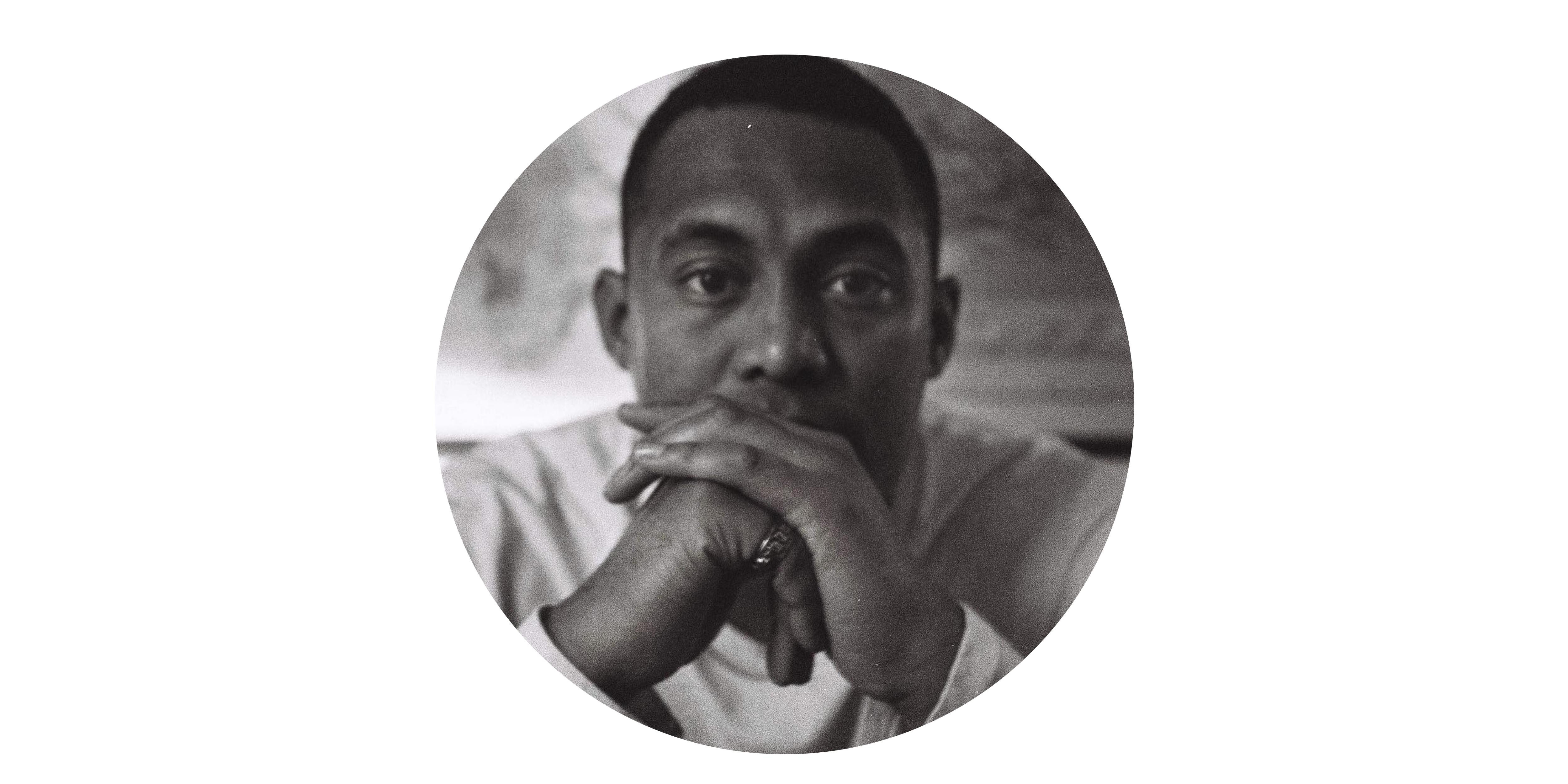 [ABOUT DEAN]
Dean has advised me through some of the most vital stages in my personal and business life. His experience within the business and alternative world, helps me see a new perspective every conversation we have. Ever grateful for his guidance.
Decial | Founder and CEO of Strictly DT Music
HOW LONG DOES THIS PACKAGE LAST?
This coaching package runs for 6 weeks - starting from the start of the upcoming month. Throughout the 6 weeks, we will schedule 6 x 60 minute coaching calls (one per week). In between the calls you will have access to your coaches through email and a private Whatsapp Group. You will also receive twice weekly check-ins via the Whatsapp Group to keep you accountable (one check-in per coach). If at the conclusion of the 6 weeks, you would like to extend your coaching package, you can discuss this with your coaches.
HOW IS THIS COACHING PACKAGE DIFFERENT FROM AN ONLINE COURSE?
There are so many online courses that offer pre-made content ready to absorb and apply to your life and your business. We even have many here. This package is NOT a course. Courses are designed to cater to a group of people. Courses offer a lot of general knowledge on industry topics that you then try to customise to your own business/life, where as this coaching package is 100% tailored for you. Each person's experience will be different because you are working 1:1 with your coaches to formulate a plan that is for your life and your business only. There will be no content covered that doesn't have a direct impact on your life/business. We are able to filter out only what is necessary for your growth. The good news, is that, you receive Divine Intervention as bonus when you sign up, so you will be able to gain all the general and specialised business/life knowledge you desire, as well as work with us 1:1 to tailor that knowledge and those processes to support your business growth and personal development.
I'M NEW TO BUSINESS, WOULD THIS PACKAGE BE GOOD FOR ME?
I'M NOT THAT INTO WOO WOO/SPIRITUALITY, IS THIS SUITABLE FOR ME?
WHAT IF I CHANGE MY MIND?
COPYRIGHT GRIGORIA KRITSOTELIS 2016 | ALL RIGHTS RESERVED
THIS STUFF BELONGS TO ME - IF YOU STEAL IT, YOU'RE NAUGHTY