DIVINE INTERVENTION
-2018-


SIX WEEK GROUP COACHING PROGRAM FOR SPIRITUAL ENTREPRENEURS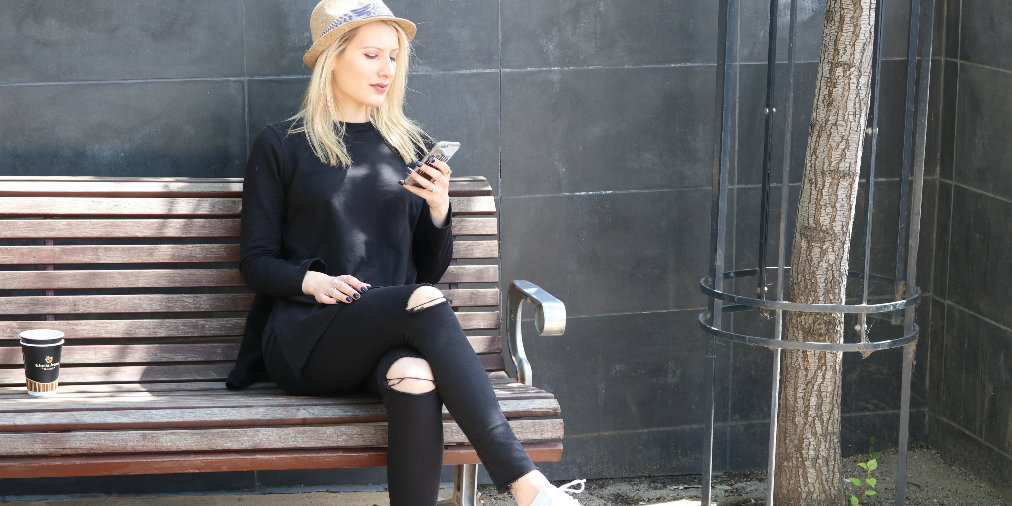 ARE YOU FEELING DISCONNECTED?
Sometimes in a world full of people, we can feel completely disconnected.
Your desires are deeper than the material, deeper than the societal expectations of success.
You want to be the light. You want those whom you connect with to feel warm when they work with you.
You want to be guided, you know that you are living a dream that is too small for you.
You are here right now because you asked to be here
"All spiritual practice is the art of shifting perspectives."
That is what we will do together, we will shift your perspective so that you can more easily align with that which you desire.
So that you can build a business with soul.
THE WHOLE INTENDS TO DO SOMETHING THROUGH YOU
Paulo Coelho once said that there is one great truth on this planet; whoever you are, or whatever it is you do, when you really want something, it's because that desire originated in the soul of the universe. It's your mission on earth.
LET THIS BE THE PATH THAT LIGHTS THE WAY. LET THIS BE THE DOORWAY TO AWAKENING.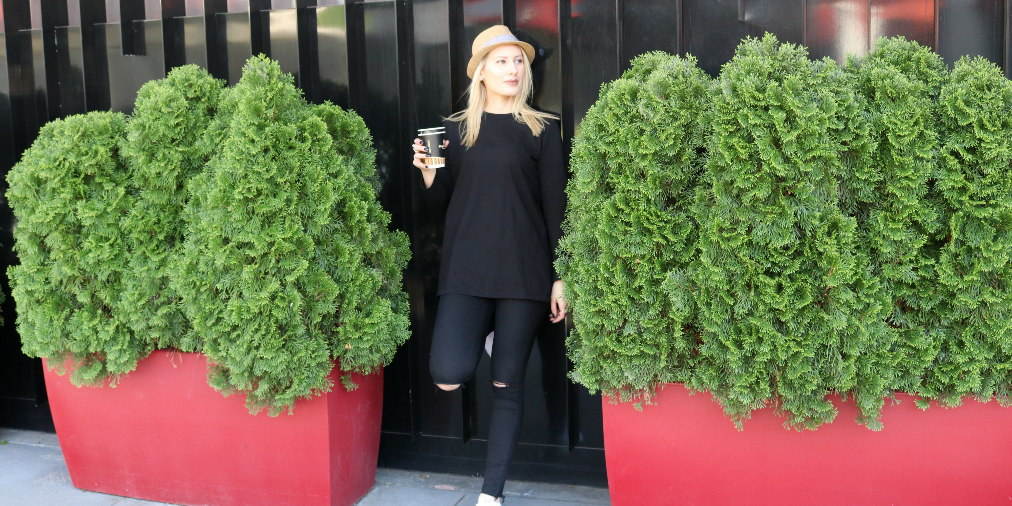 MEET GRIGORIA
Before you choose to embark on this journey you will want to know a bit more about Grigoria:
GRIGORIA KRITSOTELIS
SPIRITUAL ENTREPRENEUR, BUSINESS & MINDSET COACH
Grigoria is a marketing consultant turned spiritual entrepreneur, business and mindset coach. She is dedicated to lifting the vibration of the earth by spreading the message of light.
Grigoria is a thought leader, entrepreneur and a creative intellect. She is able to graciously and sometimes even ferociously find the balance between the hustle and the intuitive. She is a very kind and giving soul, she genuinely cares about people and their well-being, and is always looking to help, connect and empower people. She is also strikingly driven and focused. Grigoria is filled with creative and inspiring ideas, she writes and shares from her heart and creates a magical sacred space for others to open up freely.

She's unlike anyone you have ever met. She reminds you of no one else.
A message from Gee:
My goal in life is to be one of those people who are just light. You see them and you suddenly feel so warm inside, and all you want to do is hug them. And they look at you and smile with the warmest light in their eyes... and you love them. Not in a romantic way, but you just want to be close to them and you hope some of their light transfers onto you.
DELIVERY
This course is currently available as a self-study course and all modules will be available as soon as you sign up.


DIVINE INTERVENTION is delivered over a 6 week period.
Each week you will gain access to a new module.
Week 6 you will have the opportunity to ask questions during an open group coaching call.
Membership site login details will be emailed to the email provided on your PayPal account.
(If you would like it sent to a different email address, please email grigoriakritsotelis@gmail.com after your transaction is complete)
01
PRAYER AND PROTECTING YOUR ENERGY
Your brain is just like any other muscle, it needs to be worked on. Your vibration will attract that which is a match for it. We will explore the power of prayer and the influence it has on protecting your energy.
02
THE LAWS OF THE UNIVERSE
Learn the seven laws of the universe and how to apply them to your life and business.
03
SELF-AWARENESS AND MEDITATION
We will explore the path of self-awareness and self-awakening. Discover the process of allowing the universe to give you the messages you are ready for and how the power of meditation is one of the strongest practices used.
04
TURNING GOALS INTO FEELINGS
We will uncover why many people apply manifesting techniques, yet still don't see results. Learn what the single biggest turning point was for me and how you can use this technique too.
05
SOUL CENTERED BUSINESS FOUNDATIONS
It is important that you have the right systems and foundations in place to be able to build your business with complete alignment and ease. This module we go through some of the fundamental business and marketing foundations, so that you can choose which you vibrate towards to help you grow your business.
HOW DO YOU KNOW IF YOU NEED DIVINE INTERVENTION?
YOU ANSWER YES TO ANY OF THESE
You are a spiritual entrepreneur
You have ideas but want to turn them into a thriving business
You often look within to find the answers you seek
You desire to use your spiritual beliefs to serve others
YOU ANSWER NO TO ANY OF THESE
You enjoy living in a materialistic world
You would prefer to make profits over serving people
You like making quick cash without doing the work
You don't believe you are being guided by source
INVESTMENT
$497
Payment plan for $133AUD per month for 4 months is also available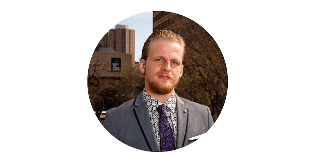 "After one session with Grigoria I have gained massive clarity on my path, we went through the fundamentals of setting up a coaching program, modules and ways to maintain focus. She shined light on the ways to apply daily routine to future growth.

Throughout the session we completed tasks that truly define your end goal.

Another big thing we discussed, was dreaming bigger than you can even imagine, really expanding your context through things such as, journaling, to open you up to new bigger and better ideas."
Troy Assoignon | Business & Branding Coach
WHAT'S INCLUDED WHEN I SIGN UP TO DIVINE INTERVENTION?
You will receive instant access to the course homepage where every week for 6 weeks you will gain access to each new module.
You will also receive membership to our Private Facebook Group for Divine Intervention students.
Each module includes a workbook, a coaching video and a bonus.
Week six will consist of a group coaching call where you can ask all your questions live!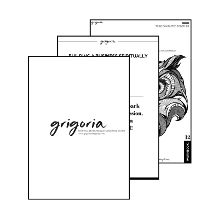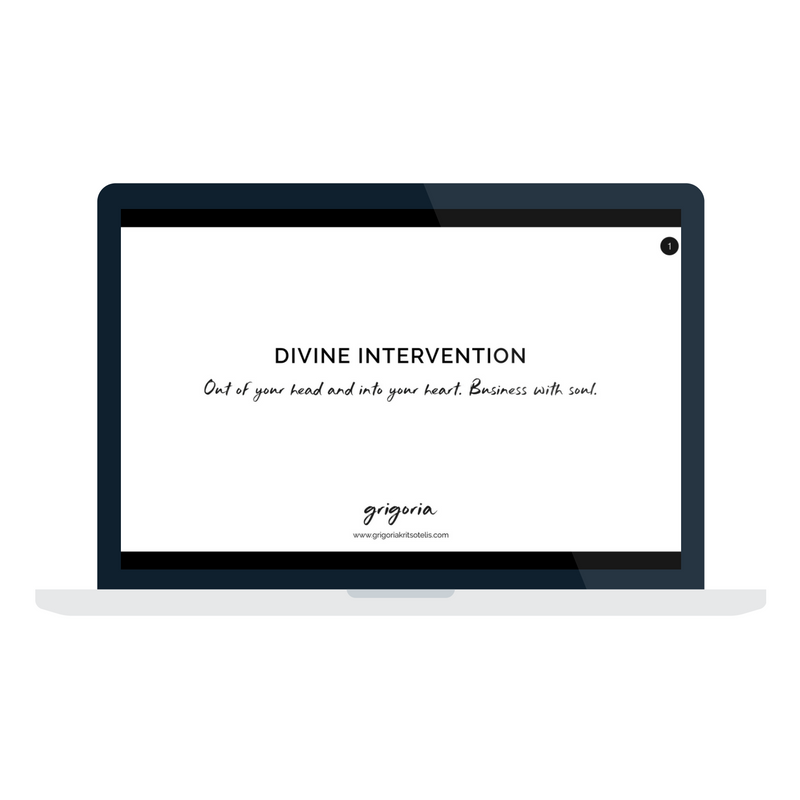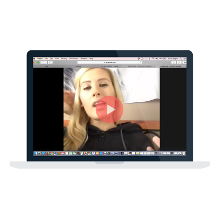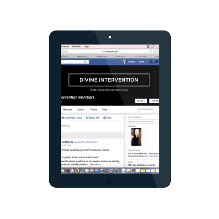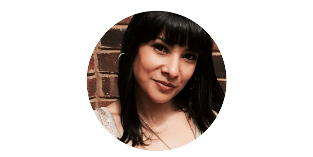 "Before working with Grigoria, I had a vague idea of my business, what I wanted to do, and what that could look like. After working with Grigoria, I have 6 programs, clarity about my vision and mission, the know how to create products and services, the confidence to be authentically me and the skills necessary to stay consistent and spiritually centered throughout this entrepreneurial journey. I went from 0-100 in less than 30 days! Grigoria is brilliant! She not only supported me through my hustle in building the business, she also helped me dig deeper into the desires of my soul, giving me action steps to go forward with my Divine Mission, while also reminding me to be gentle with myself and the process. Without a doubt, I would not be where I am now, if it weren't for everything she has taught me. I am forever grateful for working with her and know that she will help millions of others like me who are entrepreneurial, spiritual and ready to finally say yes to the Divine Work they were meant to bring forth in the world. And for that I also know that this world will be a better place. Thank you G!"
Danayra Vera | Founder of The Mystic Experience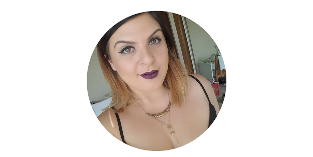 "Every interaction she has, every moment she shares, every person that crosses her path... they are all positive. She shares her spirit with you, she sends you good vibes & love while she listens to you and builds you up. She gives.. & gives it all. She doesn't hold back. She seeks out opportunities to help others & makes sure every interaction is fruitful. She is genuine, humble & understanding. She gives a piece of herself to every single person. She gives you more than just knowledge, she gives you power and she gives you the unmistakable feeling of love. She leaves you with a feeling of warmth, happiness and fulfilment. And that is her trademark."
Natasha Rus | Communications Director & Co-Founder of Creative Bar
I AM NOT AN ENTREPRENEUR, IS THIS COURSE RELEVANT FOR ME?
Absolutely! This course is about finding a balance between your spirituality and your desires in life. Most often your desires will present themselves in connection with your career, but sometimes you desire things that don't relate at all to your career. The principles you learn in Divine Intervention can be applied to all facets of life. This course can also be applied to anyone from any industry - it has not been designed for industry specific participants.
I'M REALLY BUSY, HOW LONG WILL I HAVE ACCESS TO THE CONTENT?
You will have lifetime access to the Divine Intervention content. One module is released per week for 6 weeks, however you will have access to the membership site forever (including updates that happen each year). So not only can you access the content when it's convenient for you, you can also take it at your own pace.
ARE THERE PAYMENT PLANS?
Absolutely, if you feel that you would prefer to pay off the investment in instalments, we can accommodate that. The current payment plan available is 4 monthly payments of $133AUD, however the payment plans can be discussed with Grigoria to make sure you agree to a number that feels good to you.
CAN YOU GUARANTEE RESULTS?
Like anything in life, you will get out of this what you put into it. This experience will be different for everyone. I don't guarantee or warrant results or increased income. But I can say that this will be a transformational experience and you will leave a different person than you were when you came into it.
MORE QUESTIONS?
Feel free to contact me at grigoriakritsotelis@gmail.com and I will happily answer all your questions.
COPYRIGHT GRIGORIA KRITSOTELIS 2016 | ALL RIGHTS RESERVED
THIS STUFF BELONGS TO ME - IF YOU STEAL IT, YOU'RE NAUGHTY