MANIFESTING TRAVEL WORKSHOP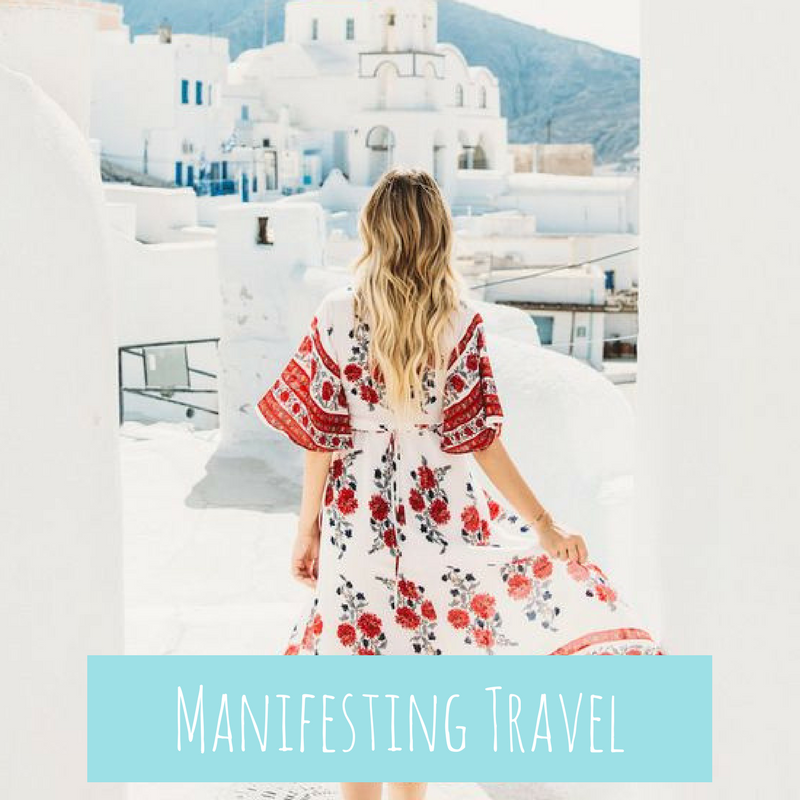 WORKSHOP DETAILS
WORKSHOP WILL BE HELD ON WEDNESDAY 12 JULY 2017 LIVE FROM SARDINIA, ITALY
WHY ATTEND THIS WORKSHOP?
You are here, curious about this workshop because you want to TRAVEL! You are all about that wanderlust and you dream of a life well travelled. From Morocco to Greece to Mexico to New York City, you want to explore every corner of the earth. Not only do you want to travel but you want to do it on your terms - whatever the time frame, whatever the price, whatever the time of year. And I'm here to tell you that you CAN!
This workshop is NOT a get rich quick approach or even a "start a business" with travel perks. This workshop is all about utilising the Law of Attraction to manifest all the travel you desire.
I will share with you my FOUR STEPS that I use to manifest travel for myself.
When I first decided that I was going to travel to Europe this year I DID NOT have any idea how I was going to make it happen. I didn't have the time off, I didn't have the money to invest in travel, I didn't have any idea how I could make it happen.
But what I did have was a bomb af relationship with the Universe and I knew EXACTLY what I needed to do to welcome travel into my life.
I want to share those steps with you.
Note that this will be dependent on how much you are willing to work on your inner being and how much you are willing to work through your current blocks and self-imposed limitations. There are ZERO promises here - I will share what I did to manifest travel in less than 4 months, but in order for you to do it too, you must have complete faith in the process and be willing to do the work.
This workshop will be so fun and held LIVE from Sardinia, Italy - a gorgeous island south of Italy, where I'll be road tripping with my beautiful Italian friend. I am inviting you to come along onthe journey with me (this part helps with visualising your upcoming travel).
It's only $33 to join the workshop and it will be a complete step-by-step break down of exactly how I applied the LOA to manifest travel. You don't want to miss the fun! If you've never attended one of my workshops/courses before, have a read below of what some people say about me. (You can also check out my YouTube Channel or Facebook Group to feel my energy)!
This workshop has been designed to allow everyone to manifest travel - even if you can't see any possible way that you can make it happen in the foreseeable future.
I've made it really easy to sign up - just click on the button below and you will be taken to my PayPal payment gateway. Once you sign up, you will receive an email within 24 hours with a link to join our Private Facebook Group where I'll share more juicy details (along with a few extra surprises on how to make the manifesting process even faster)!
Can't wait to see you in the workshop!
SIGN UP TO THE WORKSHOP FOR JUST $33!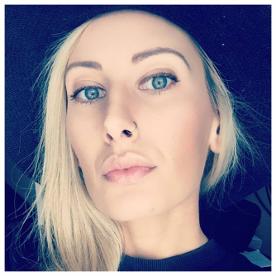 MEET GRIGORIA
Before you choose to embark on this journey you will want to know a bit more about Grigoria:
GRIGORIA KRITSOTELIS
Spiritual Entrepreneur & Business Coach
Grigoria is a marketing consultant turned spiritual entrepreneur and business coach. She is dedicated to lifting the vibration of the earth by spreading the message of light.
Grigoria is a thought leader, entrepreneur and a creative intellect. With years of experience in both the marketing world and the small business world, Grigoria has built a successful career through numerous entrepreneurial endeavours. Having been the owner of a number of successful small businesses she understands firsthand what is required to build a business and what it takes to be successful.
With multiple degrees and diplomas in Marketing and Management Grigoria has the knowhow and expertise to effectively build and grow a business whilst having the passion to share her knowledge with others and build a community of like-minded successful entrepreneurs. With a strong work ethic, attention to detail and a flourishing creative nature, Grigoria is able to creatively work with clients in a way unlike other business professionals, and think outside the box to provide people with unique and distinct solutions. Grigoria is a skilled and driven individual who approaches every project with passion and creativity.
Grigoria is also the Creative Director & Co-Founder of Creative Bar Marketing Consulting Agency.
WHAT PEOPLE SAY ABOUT GEE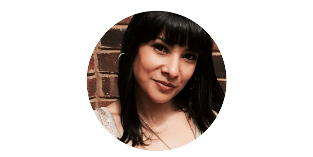 "Before working with Grigoria, I had a vague idea of my business, what I wanted to do, and what that could look like. After working with Grigoria, I have 6 programs, clarity about my vision and mission, the know how to create products and services, the confidence to be authentically me and the skills necessary to stay consistent and spiritually centered throughout this entrepreneurial journey. I went from 0-100 in less than 30 days! Grigoria is brilliant! She not only supported me through my hustle in building the business, she also helped me dig deeper into the desires of my soul, giving me action steps to go forward with my Divine Mission, while also reminding me to be gentle with myself and the process. Without a doubt, I would not be where I am now, if it weren't for everything she has taught me. I am forever grateful for working with her and know that she will help millions of others like me who are entrepreneurial, spiritual and ready to finally say yes to the Divine Work they were meant to bring forth in the world. And for that I also know that this world will be a better place. Thank you G!"
Danayra Vera | Founder of The Mystic Experience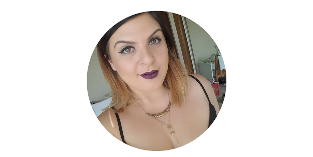 "Every interaction she has, every moment she shares, every person that crosses her path... they are all positive. She shares her spirit with you, she sends you good vibes & love while she listens to you and builds you up. She gives.. & gives it all. She doesn't hold back. She seeks out opportunities to help others & makes sure every interaction is fruitful. She is genuine, humble & understanding. She gives a piece of herself to every single person. She gives you more than just knowledge, she gives you power and she gives you the unmistakable feeling of love. She leaves you with a feeling of warmth, happiness and fulfilment. And that is her trademark."
Natasha Rus | Communications Director & Co-Founder of Creative Bar
QUESTIONS?
Feel free to contact me at grigoriakritsotelis@gmail.com and I will happily answer all your questions.
COPYRIGHT GRIGORIA KRITSOTELIS 2016 | ALL RIGHTS RESERVED
THIS STUFF BELONGS TO ME - IF YOU STEAL IT, YOU'RE NAUGHTY