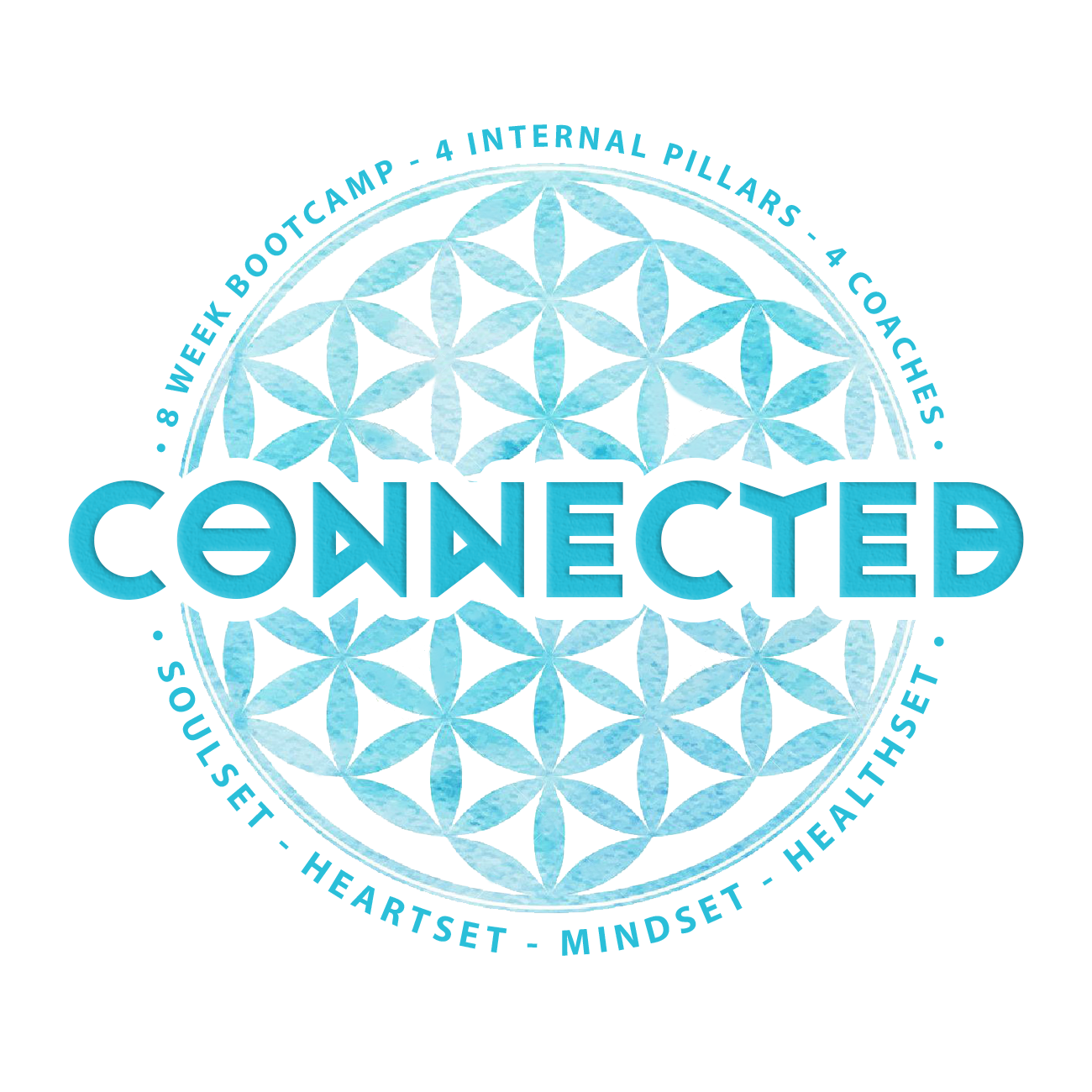 CONNECTED: THE 8-WEEK BOOTCAMP
Working with your 4 Internal Empires; Soulset, Heartset, Mindset and Healthset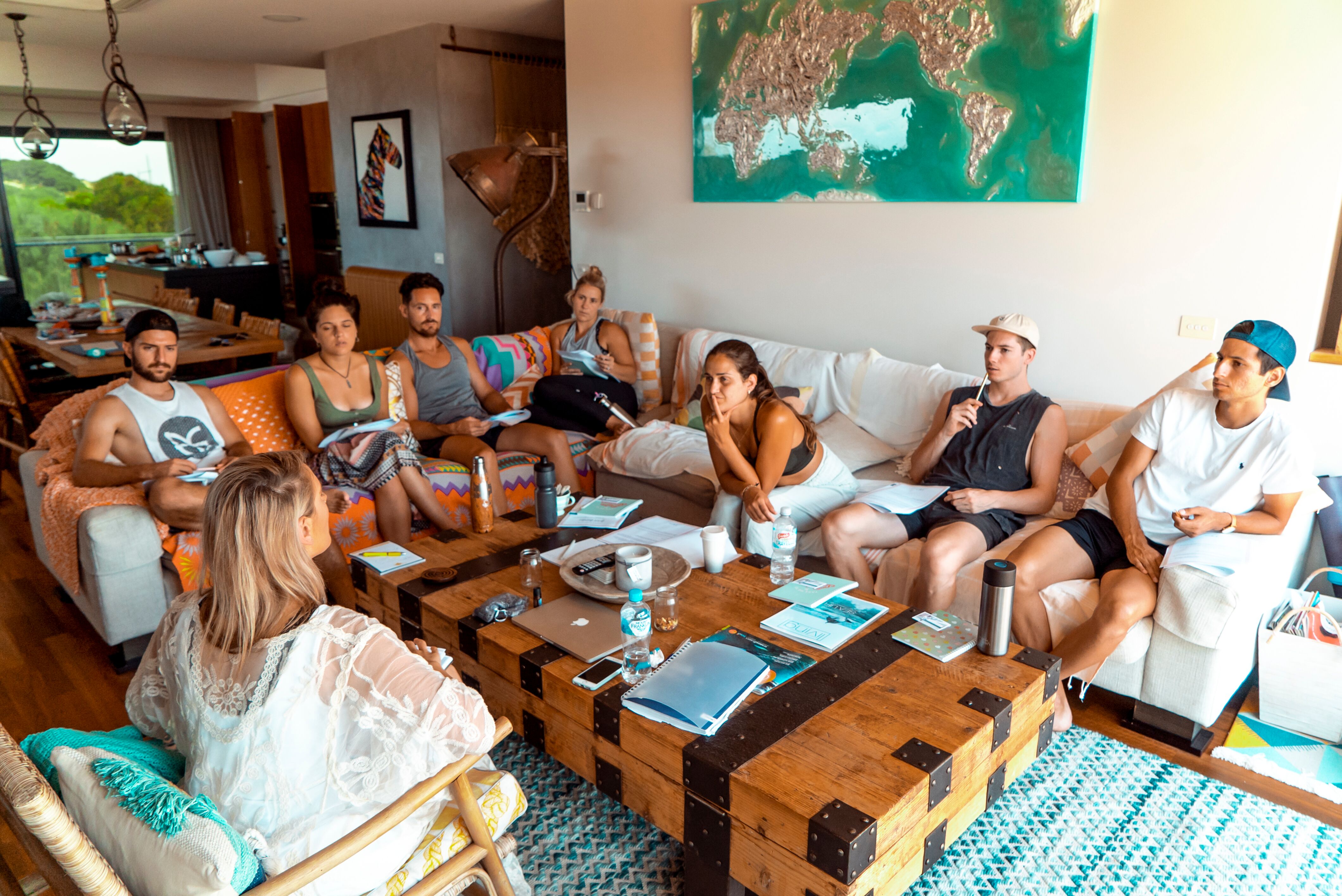 HOLISTIC HEALING AND TRANSCENDENCE

This course has been designed with YOU in mind. You can expect to improve your quality of life; emotionally, spiritually, physically and mentally. Our intention is for you to become aware and conscious of what you want in life, and to become aware of your 4 internal empires so that you can craft your conscious life and the life that you desire in an intentional way. This course isn't just about theories, it's also about embodying the information and actioning it. We provide you with the tools and resources to action the information daily.
As a team, we spent a lot of time deciding what we should call this course. Each of us brought our ideas to the table, but ultimately we wanted to understand what the end goal was. And we all agreed that we wanted you to feel CONNECTED. Mind, body, spirit connection. Connected to a tribe of like-minded people. Connected to experienced coaches and leaders. Connected to your inner most goals and desires. Connected to life. Connected to self. Connected to the Divine. Connected to love. And so, with that, CONNECTED was born.
WHAT CAN YOU EXPECT FROM THIS COURSE?
Clarity on who you are, what you want, and how to embody it
The ability to tap into your intuitive guidance whenever you desire
How to utilise the movement of body, which will create the connection between mind, body, spirit
Taking action!! Implementation
Making money, and retaining your money!
Developing a good relationship with money/wealth/abundance
Empowering your life, gaining clarity, raising your vibration
Scaling up; consistently and holistically
Having a team of coaches and a high vibe team holding space for you; a sense of unconditional support
Access to incredibly high vibe coaches, in a capacity that you wouldn't normally have access to
BENEFITS OF THIS COURSE?
Unlike other courses, which are usually delivered by one coach, or unlike other Masterminds which have different coaches deliver one workshop (usually not connected to any of the other coach's teachings), we wanted to create a program that allowed for you to have easy access to four incredibly high vibe coaches who each embody different styles of coaching (unique coaches with unique qualities). The course material has been designed as a collective; it's holistic style coaching. Each module pertains to the others, and is designed to be applied as a collective. And yet, you can take any of the concepts and instantly apply it to your life as an individual thought. The entire course is centered around the idea of implementation. We work WITH YOU throughout the 8 weeks so that you can effectively apply all the changes you need to to your life. You will not leave the same person you came in as.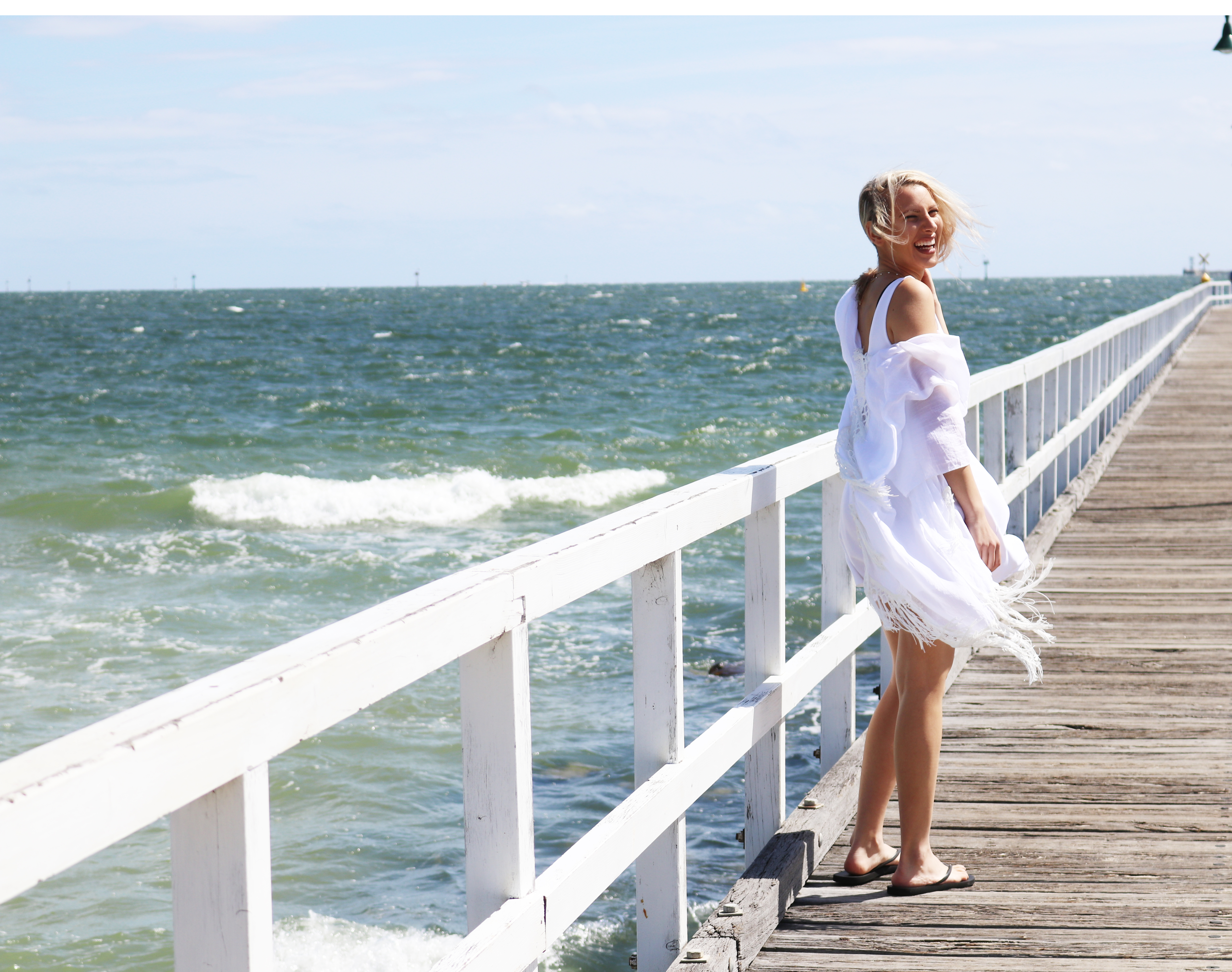 Say Hi to Gee, your SOULSET Coach
FOUR MODULES
CONNECTED is inspired by Robin Sharma's four Internal Empires; SOULSET, HEARTSET, MINDSET and HEALTHSET. It has been designed holistcially and is intended to completely shift your mind, body and spirit. Each module is hosted by a different coach, which you will have complete access to during the module. Although this course is delivered LIVE, you have unlimited access to the content and can re-do the course material at your own pace, whenever you wish.
COACH'S BONUSES
Along with the four modules, comprised of 16 videos and 4 workbooks, you will also receive 8 LIVE group coaching sessions; 2 per coach, held in the Private Facebook Group. On top of that, each coach will be sharing some of their personal collection of resources and bonuses; such as guided meditations, guided quantum jumps, DIY home care product recipes, a 4 week eating and exercise guide (with all recipes included) and so much more!
THE FOUR INTERNAL EMPIRES
Our main priority during this course is for you to experience a complete subconscious and conscious mind shift.
We have created a one of a kind virtual experience where we connect to different levels of consciousness and FOUR key pillars, inspired by Robin Sharma. We focus on MINDSET - reprogramming your thought patterns, beliefs and moving past your conditional limitations, SOULSET - tuning into the vibration of your soul and embodying it on a holistic level, we seek to discover what your soul is calling for and how to tap into the frequency of it, HEARTSET - how do you desire to feel and live from a place of love, and, HEALTHSET - how to turn health into longevity and be in complete balance.
You will all have a unique experience, as we are all on our own soul journey, however you can expect to experience some of the following; breakthroughs, spiritual enlightenment, awakenings, the feeling of ascension, a clear and definitive mind-body connection, vitality, heightened energy, vivid dreamtime experiences, elation, alignment, clear communication with Source (you will begin to understand the messages that come through), a clear action plan to aid in reaching your desires, clarity with your vision and the elimination of heavy feelings in the body.
THE GOAL IS NOT FOR ME TO CHANGE YOUR LIFE,
BUT INSTEAD TO HELP YOU CHANGE YOUR OWN LIFE.
-GRIGORIA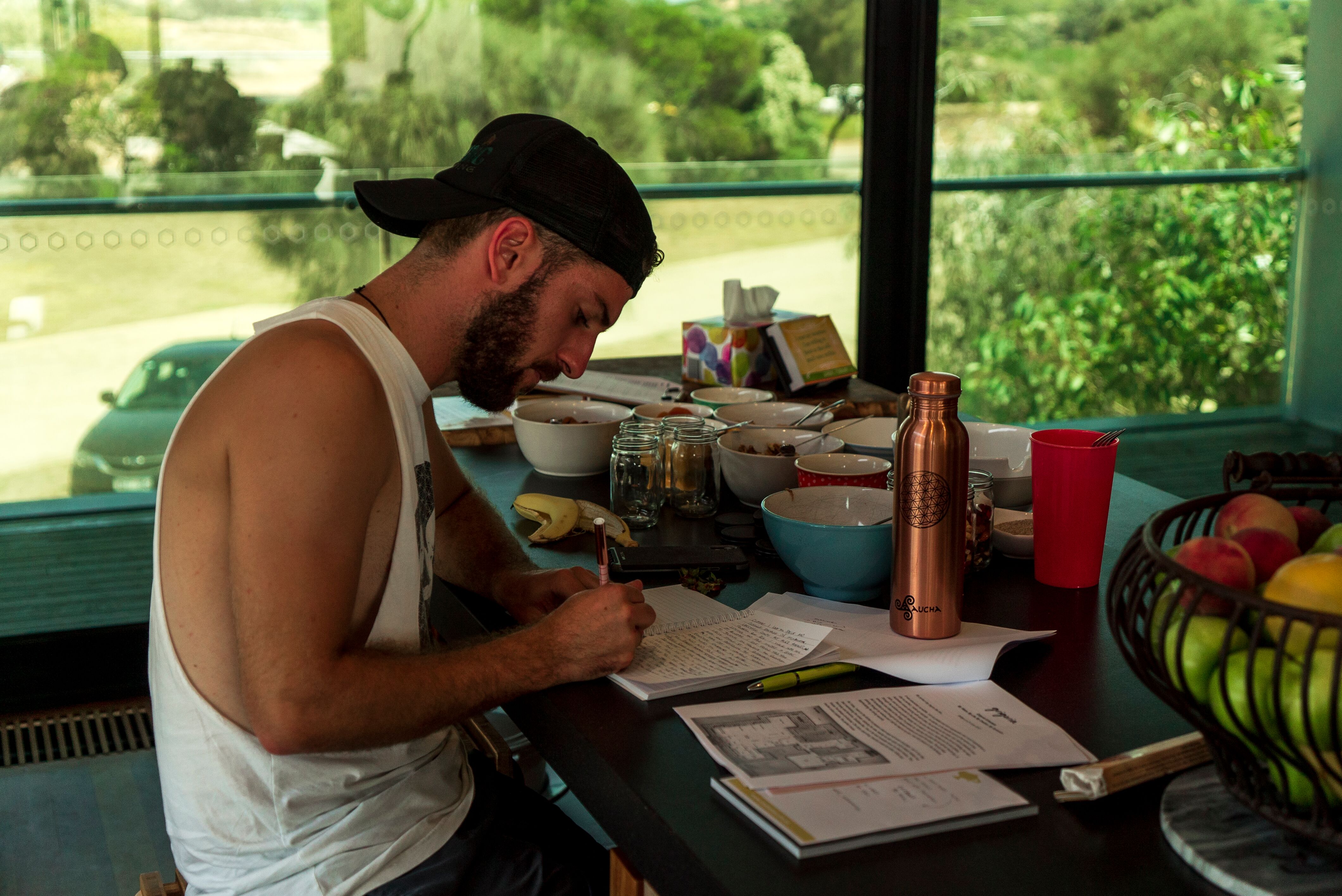 Say Hi to Carlo, your HEARTSET Coach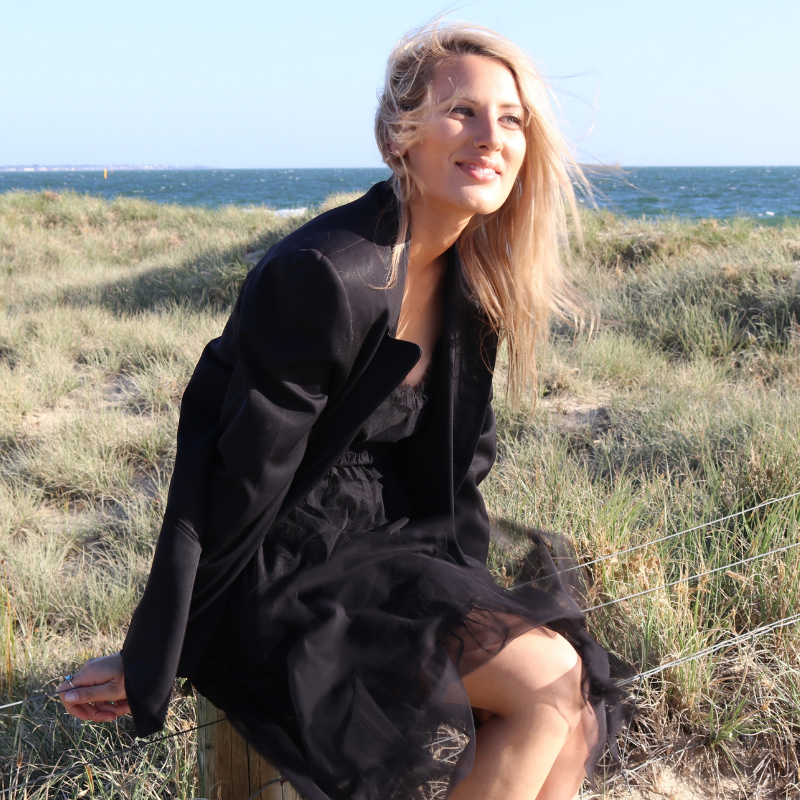 GRIGORIA KRITSOTELIS
SPIRITUAL TEACHER, HEALER & MINDSET COACH
Grigoria is a marketing consultant turned spiritual teacher, healer, and mindset coach. She is dedicated to lifting the vibration of the earth by spreading the message of light.
Grigoria is a thought leader, entrepreneur and a creative intellect. She is able to graciously and sometimes even ferociously find the balance between the hustle and the intuitive. She is a very kind and giving soul, she genuinely cares about people and their well-being, and is always looking to help, connect and empower people. She is also strikingly driven and focused. Grigoria is filled with creative and inspiring ideas, she writes and shares from her heart and creates a magical sacred space for others to open up freely.

She's unlike anyone you have ever met. She reminds you of no one else.
A message from Gee:
My goal in life is to be one of those people who are just light. You see them and you suddenly feel so warm inside, and all you want to do is hug them. And they look at you and smile with the warmest light in their eyes... and you love them. Not in a romantic way, but you just want to be close to them and you hope some of their light transfers onto you.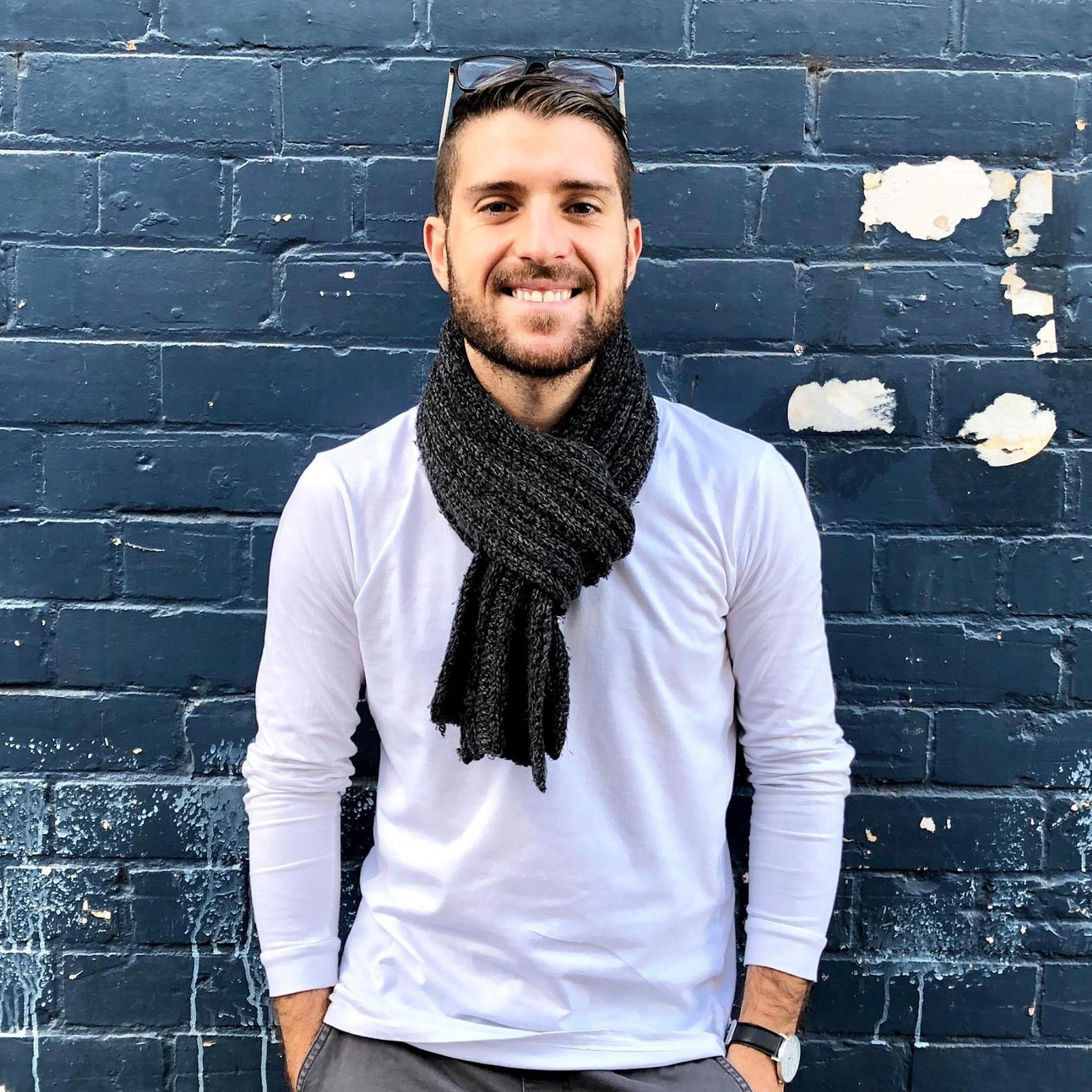 CARLO CIRILLO
CONSCIOUS CREATOR & SERIAL ENTREPRENEUR

Former Semi-pro footballer (soccer), Carlo is now an ambitious Australian conscious creator, entrepreneur impacting the world of business, health and mindfulness.
The social influencer and thought leader has over 6 years of experience in industries such as start up/online and traditional business, marketing, mentoring, coaching and personal development. Mixing both passions of human optimisation and connection, Carlo is a teacher on how to integrate both being spiritually aligned and how to also thrive in your day to day modern life.
As well as being a world traveller Carlo is a coach and mentor, Speaker on Gratitude, Consciousness and Connection, Co founder of subscription snack service Snackbox Co, Host of The Conscious Podcast & Co Founder of The Conscious Collective which includes an online community, retreats, masterminds, events and publications. All of these projects align with Carlo's vision of raising human consciousness and self awareness to be the most authentic and best version we can be to make the most of life!
Learn more about Carlo here.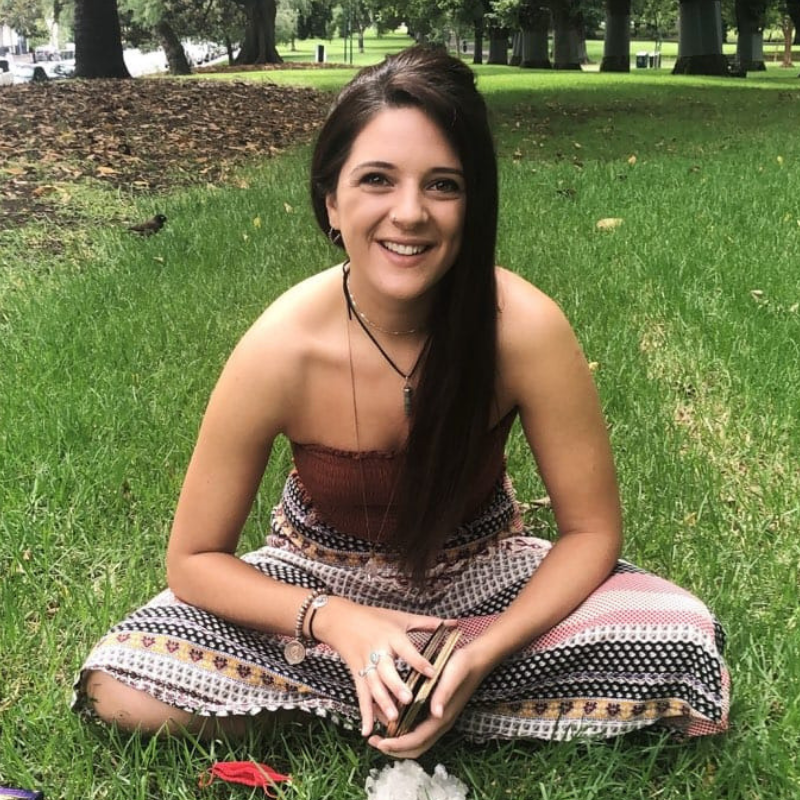 ADRIANA ANDELKOVIC
INTUITIVE READER, BUSINESS COACH & SPEAKER
Adriana Andelkovic is an energetic, ambitious and grounded young leader. With a vision to raise the vibration, alignment and purpose for all beings.
Adriana has a unique way of bringing together her knowledge of business, wealth & start ups with her intuitive abilities. She understands a vast array of what it takes to run and grow business with the wisdom that it all starts from within.
With an ability to cut through the noise to find you clarity and alignment. Then take massive action towards the ideal version of you.
As a healer Adriana focuses on clearing chakra points, removing blockages & limitation, card pulling and other mediums. Clients have walked away feeling a sense of light, clarity and connection to their higher self.
Along side this Adriana as a small Business Coach works with corporate clients, small businesses and start ups. With a strong background in owning businesses in fashion, construction, network marketing and wellness.
Adriana supports her clients to take massive and inspired action. To break free from patterns and take their business and life to the next level. As a business owner herself she has first hand experience in strategy, structure, wealth and scaling. Her passion and focus is unwavering. Let's go on this journey together.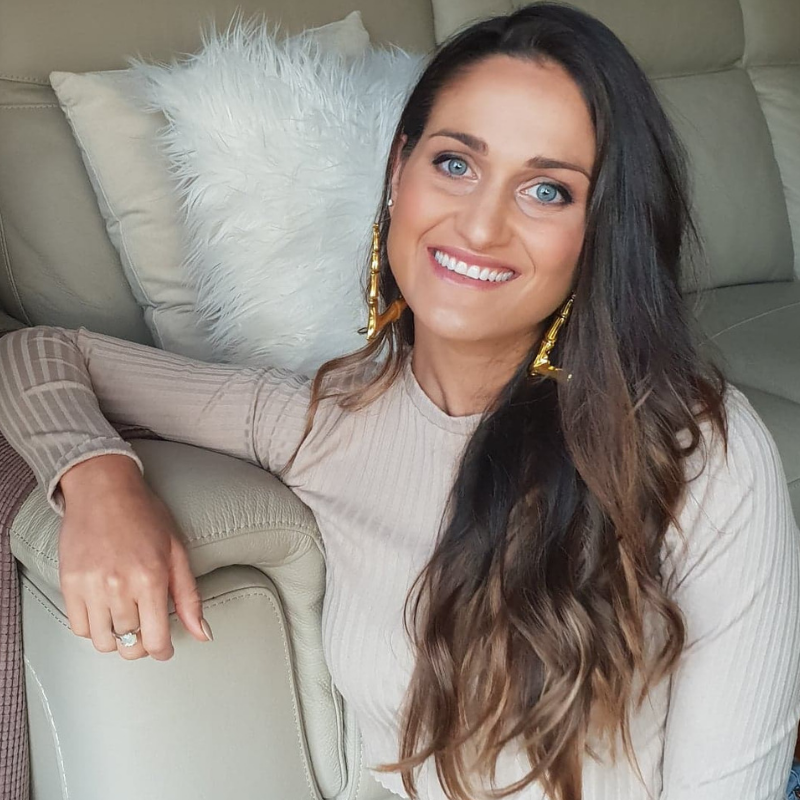 ALEKSANDRA SEKULOSKA
YOGA TEACHER & WELLNESS ADVOCATE

Aleksandra's journey of growth and expansion happened after a heart break over 7 years ago. At the time, instead of being at a loss, she used it as a catalyst to help her understand herself on a deeper level. She set out to source the tools she needed to move freely and effortlessly through life now newly single.
What followed was her introduction to NLP, that resultsed in major breakthroughs. She was also involved in a lot of body movement, such as Crossfit and Yoga. Yoga was a pivotal moment as it led to the beginning of all things health and well being in her career. She quickly experienced massive shifts and found a sense of calm and clarity emerging from her new found passion.
Aleksandra became quite curious about how the the mind, body and soul could be awakened through this ancient practice. It wasn't long before she completed her yoga teacher training in Byron Bay, quitting dental nursing and joining a health company.

Aleksandra now offers her students the opportunity to cultivate a stronger connection to their own mind, body and souls. Through Asana, breath, affirmation and rituals. Aleksandra's mission is to share her knowledge and assist others in finding and tuning into their inner light.
This social, chatty and caring woman has a magical energy that gives you that sense of ease to fully be yourself. She wishes nothing more than to see you radiate, glow and Find Your Flow towards the life you deserve to live.
INVESTMENT FOR CONNECTED
$997
Payment plan of $255 AUD per fortnight for 4 instalments is also available
IT IS NOT WHAT YOU SHOUT OUT TO THE WORLD THAT DETERMINES YOUR LIFE...
IT IS WHAT YOU WHISPER TO YOURSELF THAT HAS THE MOST POWER.

- ABIGAIL HORNE

DELIVERY
This course will be delivered over the course of 8 weeks; Week 1 starts on Monday 4 August 2019

CONNECTED is delivered over a period of 8 Weeks.
4 x Training Modules
16 x Training Videos
8 x LIVE Coaching Sessions
4 x Workbooks
Private Facebook Group Support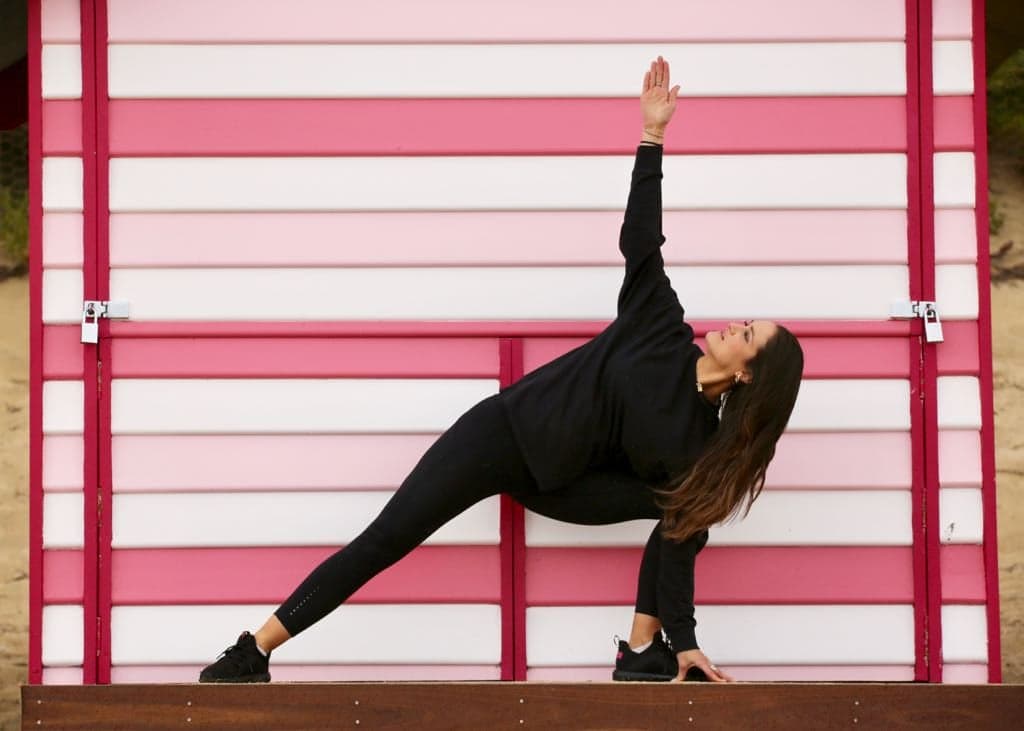 Say Hi to Aleksandra, your HEALTHSET Coach
WHAT'S INCLUDED IN THE COURSE
FOUR WORKBOOKS
For each module of the course, you will receive a workbook that includes all the activities, questions, funwork and resources that come up through the course. The module workbooks are designed to facilitate the learning objectives outlined in each of the module videos. They allow you to follow through with the teachings provided and are a vital component of the CONNECTED process.
LIVE GROUP COACHING SESSIONS
You will receive 2 virtual group coaching sessions per module. The coaching sessions will be held in our private Facebook Group during the course. The session will have a specific focus - however there will be allocated time for you to bring questions/challenges/ideas/thoughts to the table so that we can work through them together. Each coach will host their own Coaching Sessions, so pay attention to the schedule when you sign up!
SACRED COLLABORATIVE SPACE
The course includes 4 x Training Modules. Each module includes 4 videos. Each video will go for no longer than 20minutes and the replays will be made available for you to access at any time.
BONUSES
You will gain access to each coach's personal bonuses and resources. These resources will allow for additional support and clarity. Think; guided meditations, morning practices, journaling prompts and so much more!
EMAIL ACCESS
You will have email access to each Coach during the 8 weeks for urgent questions and additional support. You can expect responses within 24 hours. However if you feel your question will benefit the collective, we recommend posting it in the Facebook Group.
PRIVATE FACEBOOK GROUP
You will also have unlimited access to the Coaches and the other course members through a private Facebook Group, so you can easily share resources, tools, links, stories, questions, love and support. We will also share funwork via the Facebook Group.
MODULE ONE
SOULSET

HOSTED BY GRIGORIA KRITSOTELIS
Soulset is connecting to your higher self and noble virtues while simultaneously remembering that you are of the Divine, and with that knowledge comes the power to intentionally create the life you desire, and more so, the life you were designed to live. This module taps into your understanding of the "bigger picture", and how you fit into the web. It is the catalyst for all things to follow in this bootcamp and starts at the foundational teachings of vision planning, intuitive guidance (and Divinity), Quantum Healing (including a guided meditation for Quantum Jumping), and energy (as a vibrational frequency). Energy is everything and everything is energy.
MODULE TWO
HEARTSET

HOSTED BY CARLO CIRILLO
Heartset is your emotionality; so caring for your emotional health. In this module we look at our relationship with ourselves as well as with others. You will spend the module processing and releasing toxic emotions, healing emotional wounds and connecting to your emotional intelligence. We introduce ritualistic practices that can increase your emotional health such as gratitude, journaling, values and identity.
MODULE THREE
MINDSET

HOSTED BY ADRIANA ANDELKOVIC
Mindset is your psychology; it's about our conditioned and programmed beliefs and patterns. During this module you will tap into your subconscious and conscious beliefs to understand if and where you need to reprogram your mindset. This module focuses on action and is the module dedicated to implementation. We introduce four key areas; personal growth, clarity and bridging gaps (between where you are and where you desire to be), actions and accountability, and having a strong wealth mindset. Expect huge shifts during this module.
MODULE FOUR
HEALTHSET
HOSTED BY ALEKSANDRA SEKULOSKA
Healthset is understanding that energy is even more valuable than intelligence. Your healthset is about your vitality, energy protection and living a long life so you can serve and do great things. Energy vibrates and is ever-changing, we need to allow it to flow and not remain stagnant, so moving our vessels allows for a perfectly conducive environment for the natural flow of energy. This module will introduce you to the ways in which you can effectively care for your physical body through breath work, rituals (daily practices), Mudras and the ancient practice of yoga. As a bonus you will also receive access to a 4 week eating and fitness guide designed for every level, that focuses on plant-based whole foods.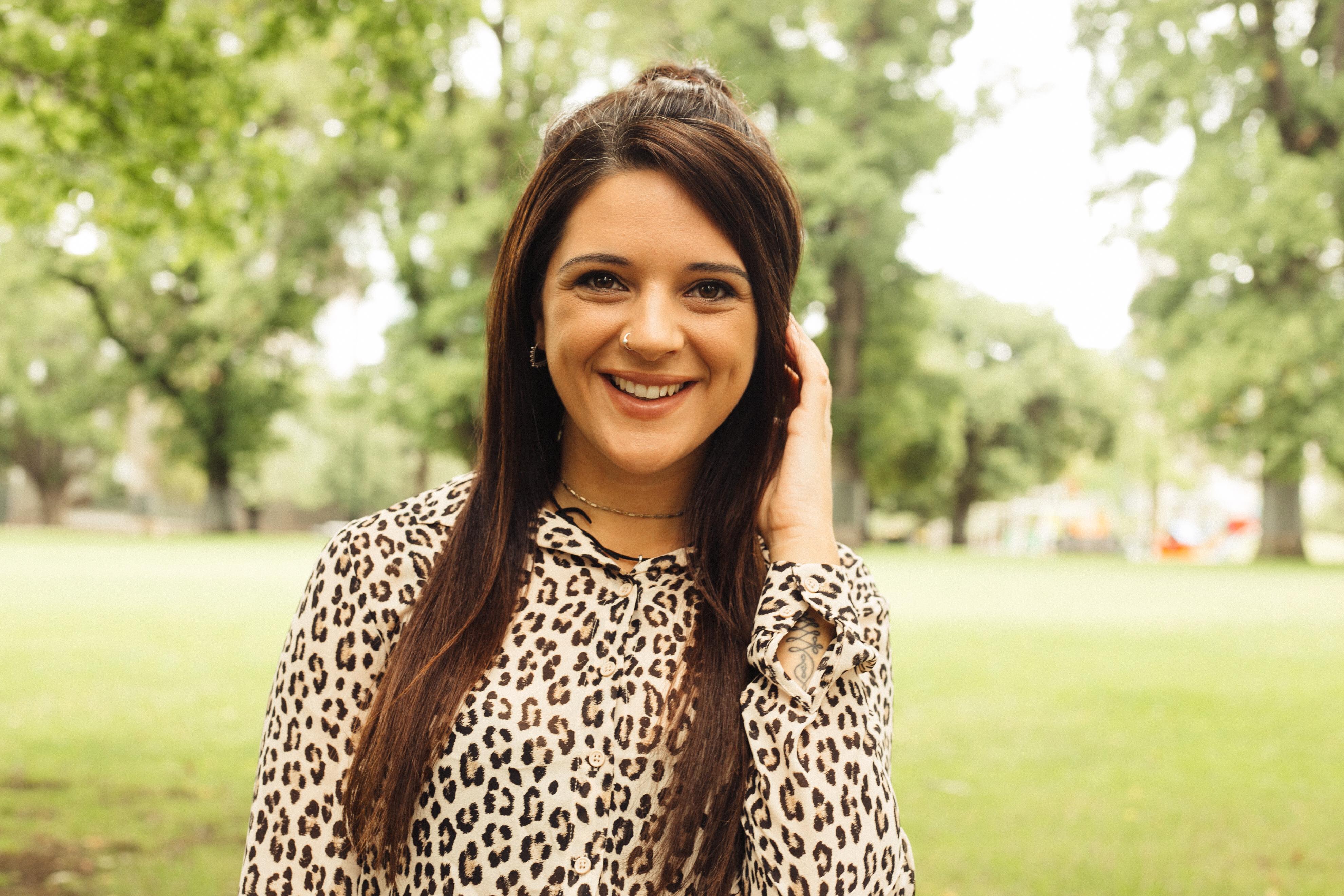 Say Hi to Adriana, your MINDSET Coach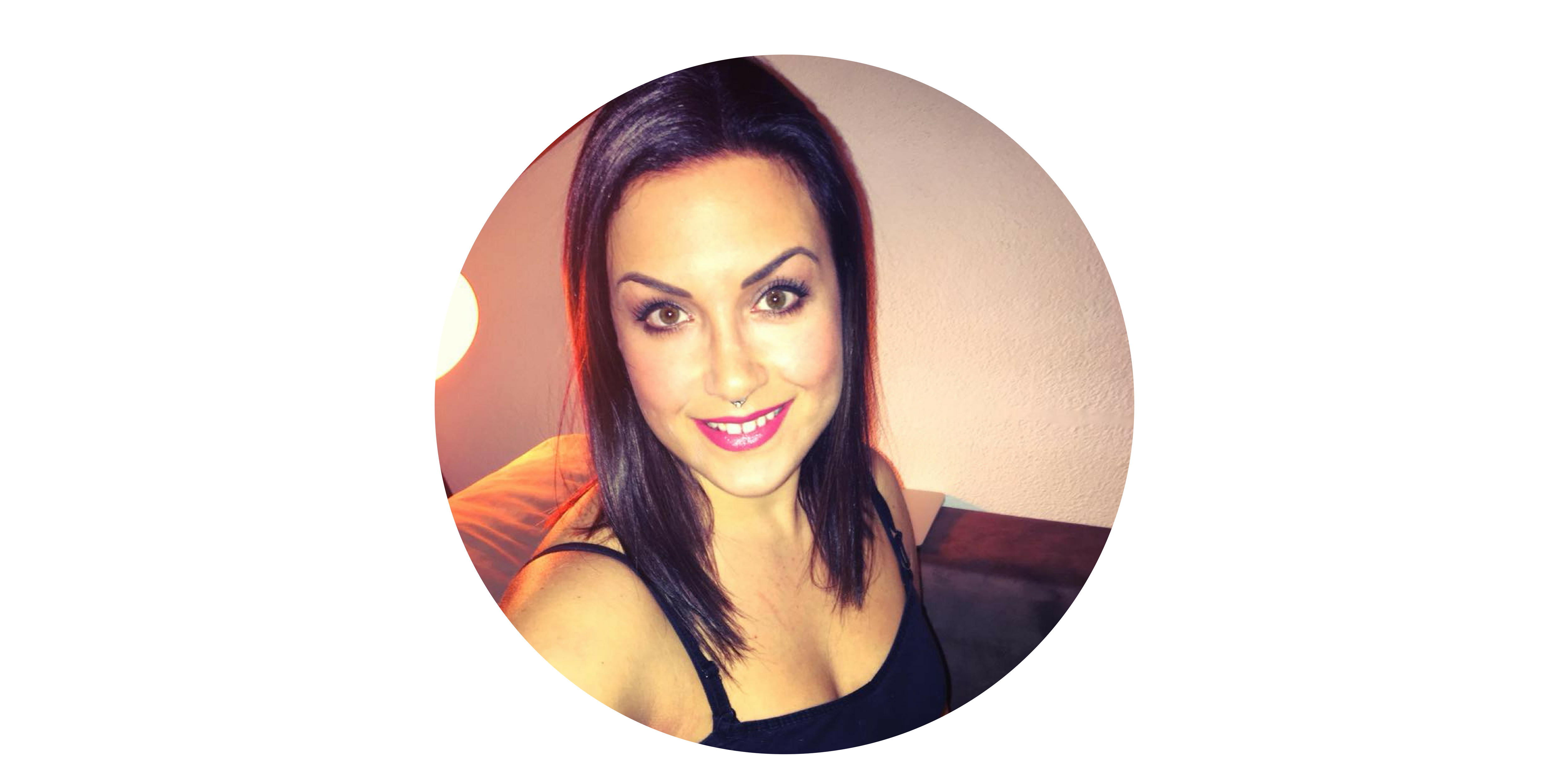 "And thank you again SO much for our call today!! It was so beautiful and so amazing and really just what I needed! I'm still buzzing and feeling so good.

You are one incredible lady my dear!! Such an inspiration to me and your light shines so bright and I feel your energy in everything you do, post, say, write,...! I love every part of you and am so grateful that our paths have crossed!! Thank you <3"

Fabienne Brändli | Beautiful Human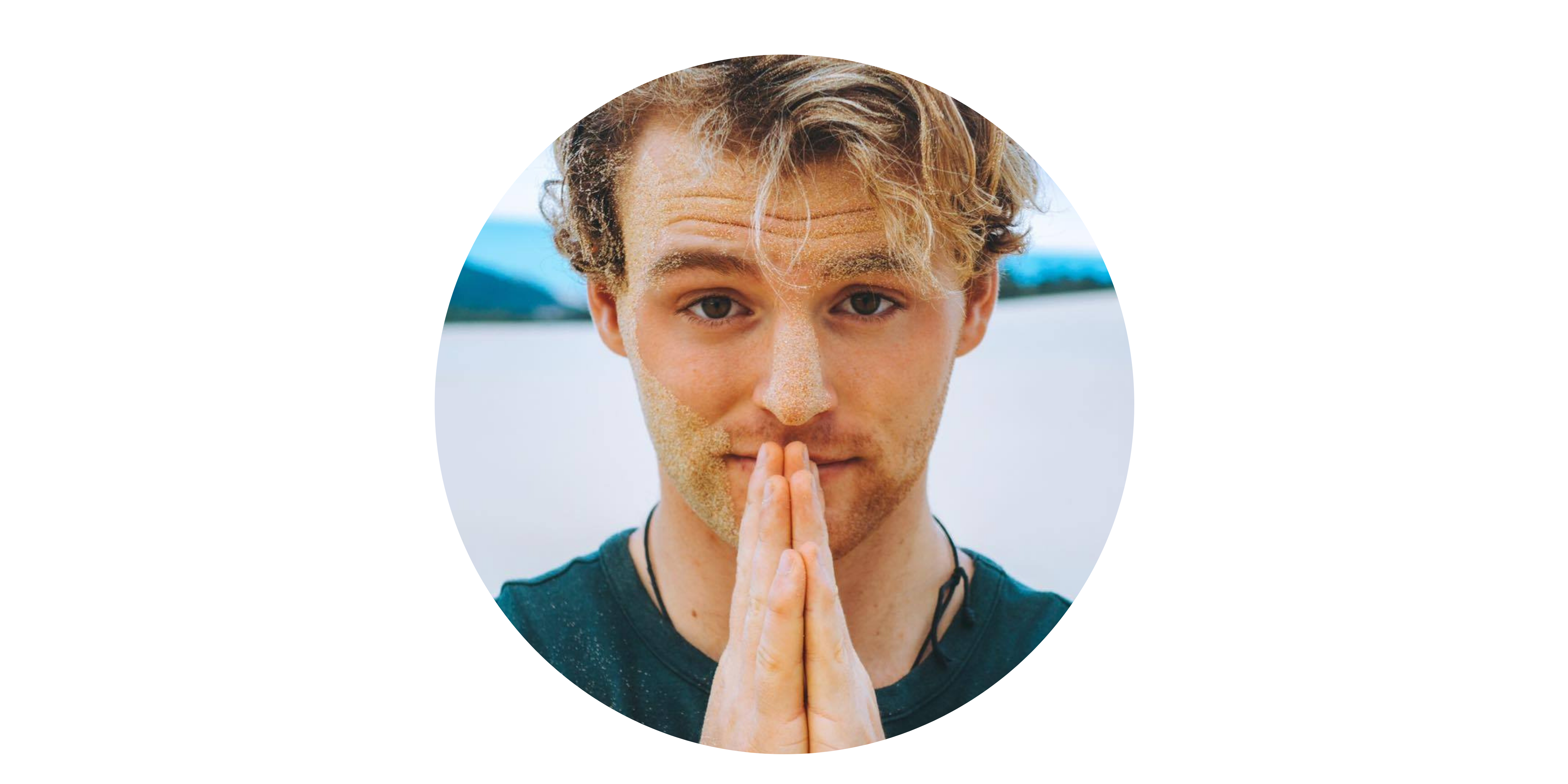 "I recently attended a Mastermind retreat hosted by the lovely Carlo Cirillo & Grigoria Kritsotelis. This was my first ever retreat, so I never knew what kind of impact it could have. Just by going for one of the three days that this was on, I've learnt so many lessons that helped blossom the relationship I have with myself, my girlfriend, and all the loved ones in my life. Not only that, but I had the opportunity to meet many amazing souls. If you're interested in self growth, check out The Conscious Collective, all love."
Tom Simak | ATTENDED TORQUAY, VICTORIA RETREAT FEB 2019
Being in a state of allowing isn't easy - especially as we are surrounded and sometimes suffocated by the conditions of this physical world. We are cyclical and habitual creatures and breaking those patterns can be difficult. But they can be done. Because our souls are on a journey home and deep within each of us lives the truth - the truth about our mission, our message, our purpose.
We want to guide you into a state of allowing - so that it becomes easy for you to flip the switch when you find yourself at times falling back into familiar conditional patterns.
If all of this seems far too deep/spiritual/woo woo for you, then this course is not for you (this is just the sales page - so imagine what the course is like...) BUT if you are screaming F&@K YES! PREACH ! then your soul has already decided that this is for you.
THIS COURSE

IS

FOR YOU IF
You desire to tap into the deepest parts of yourself and reprogram your subconscious thoughts and belief patterns
You are ready to up-level to the next phase of your life as the best version of yourself
You feel a little unsure moving forward and want to gain clarity on who you are, what you do and who you be
You want to set goals that align with your soul, purpose and what you deeply desire
You are willing to commit to you and do the work, the inner work to grow, expand and align
You are willing to take responsibility for your life right now and go all in
You want to be guided along this journey with 4 conscious leaders and many years of experience
You are open to alternate methods of conscious learning and embodiment
You want to be connected to you on a whole new level - mentally, physically and spiritually
THIS COURSE IS

NOT

FOR YOU IF
You want a "this one course will solve all my problems" silver bullet solution to life
You want to continue your current thought patterns, beliefs and habits that are getting you the same results
You do not like working with coaches who are going prompt you to look deep within yourself for the answers
You do not want commit the time, energy and focus to get the most out of this course
You do not see the value (over $10,000) in this course, the coaches and the teachings
You do not want to grow, adapt and evolve into a higher and more aligned version of you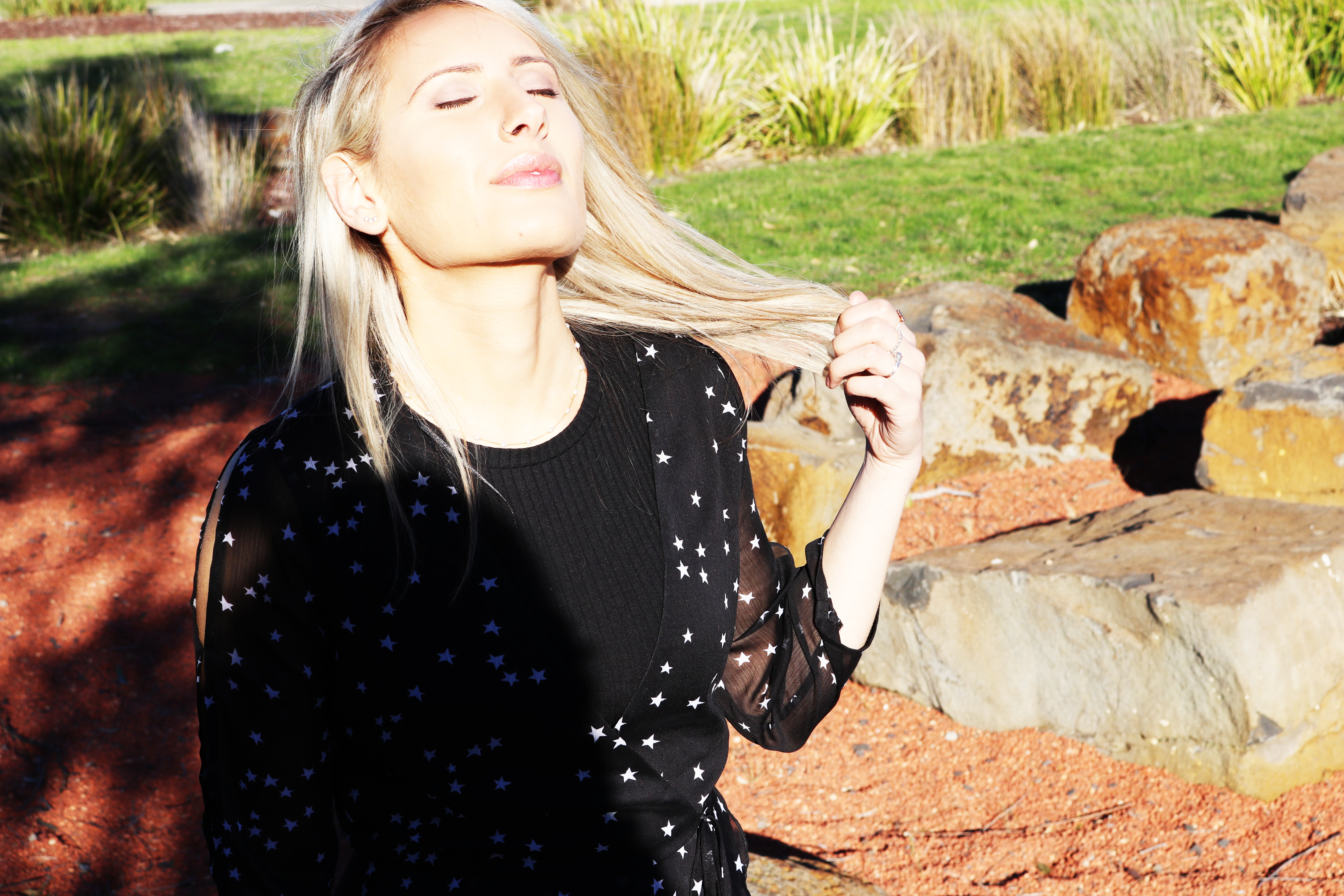 Oh you know, this is just Gee sungazing and sending love out to the world!
BONUSES
On top of the course, you will also receive the following INCREDIBLE bonuses
LIVE GROUP COACHING SESSIONS
During each Module, the assigned Coach will host a LIVE Group Coaching Session in the Facebook Group. Each Coach comes with a myriad of experience and value and this coaching experience is invaluable. This collective session will add an incredible amount of value to the course offering and the way in which you receive the course material. There will also be an opportunity for you to bring your questions to the table.
-
GUIDED MEDITATION

You will receive access to a pre-recorded 10 minute guided meditation, that you can access indefinitely.

As well as a 3, 10 and 15 min Gratitude guided meditation!
-
QUANTUM JUMP
You will also receive access to a 1 hour Guided Meditation that takes you through 2 Quantum Jumps and a Hypnosis.
-
FOUR WEEK EATING AND EXERCISE GUIDE
You will receive access to a 4-week plant-based whole foods eating guide and a 4-week exercise guide (that can be completed at home or in a gym). This is great for all fitness levels, and all the recipes for the eating plan are included (there's nothing too fancy that you wouldn't be able to find at a grocery store).
-
DIY HOME CARE PRODUCTS
You will receive a pdf with recipes on how to make your own non-toxic home care products!
-
OVER $3000 OF ADDITIONAL VALUE!!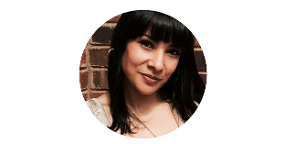 "Before working with Grigoria, I had a vague idea of my business, what I wanted to do, and what that could look like. After working with Grigoria, I have 6 programs, clarity about my vision and mission, the know how to create products and services, the confidence to be authentically me and the skills necessary to stay consistent and spiritually centered throughout this entrepreneurial journey. I went from 0-100 in less than 30 days! Grigoria is brilliant! She not only supported me through my hustle in building the business, she also helped me dig deeper into the desires of my soul, giving me action steps to go forward with my Divine Mission, while also reminding me to be gentle with myself and the process. Without a doubt, I would not be where I am now, if it weren't for everything she has taught me. I am forever grateful for working with her and know that she will help millions of others like me who are entrepreneurial, spiritual and ready to finally say yes to the Divine Work they were meant to bring forth in the world. And for that I also know that this world will be a better place. Thank you G!"
Danayra del Castillo | Founder of The Mystic Experience
YOU MUST LEARN TO MASTER A NEW WAY TO THINK
BEFORE YOU CAN MASTER A NEW WAY TO BE.
- MARIANNE WILLIAMSON
Did you know that Carlo is a seasoned speaker, he's just on stage doing his thing!
INVESTMENT FOR CONNECTED
$997
Payment plan of $255 AUD per fortnight for 4 instalments is also available
THE WAY YOU TELL YOUR STORY TO YOURSELF MATTERS.
- AMY CUDDY
WHAT PEOPLE ARE SAYING ABOUT THE TEAM
[ABOUT GRIGORIA] "Every interaction she has, every moment she shares, every person that crosses her path... they are all positive. She shares her spirit with you, she sends you good vibes & love while she listens to you and builds you up. She gives.. & gives it all. She doesn't hold back. She seeks out opportunities to help others & makes sure every interaction is fruitful. She is genuine, humble & understanding. She gives a piece of herself to every single person. She gives you more than just knowledge, she gives you power and she gives you the unmistakable feeling of love. She leaves you with a feeling of warmth, happiness and fulfilment. And that is her trademark."
Natasha Rus | Communications Director & Co-Founder of Creative Bar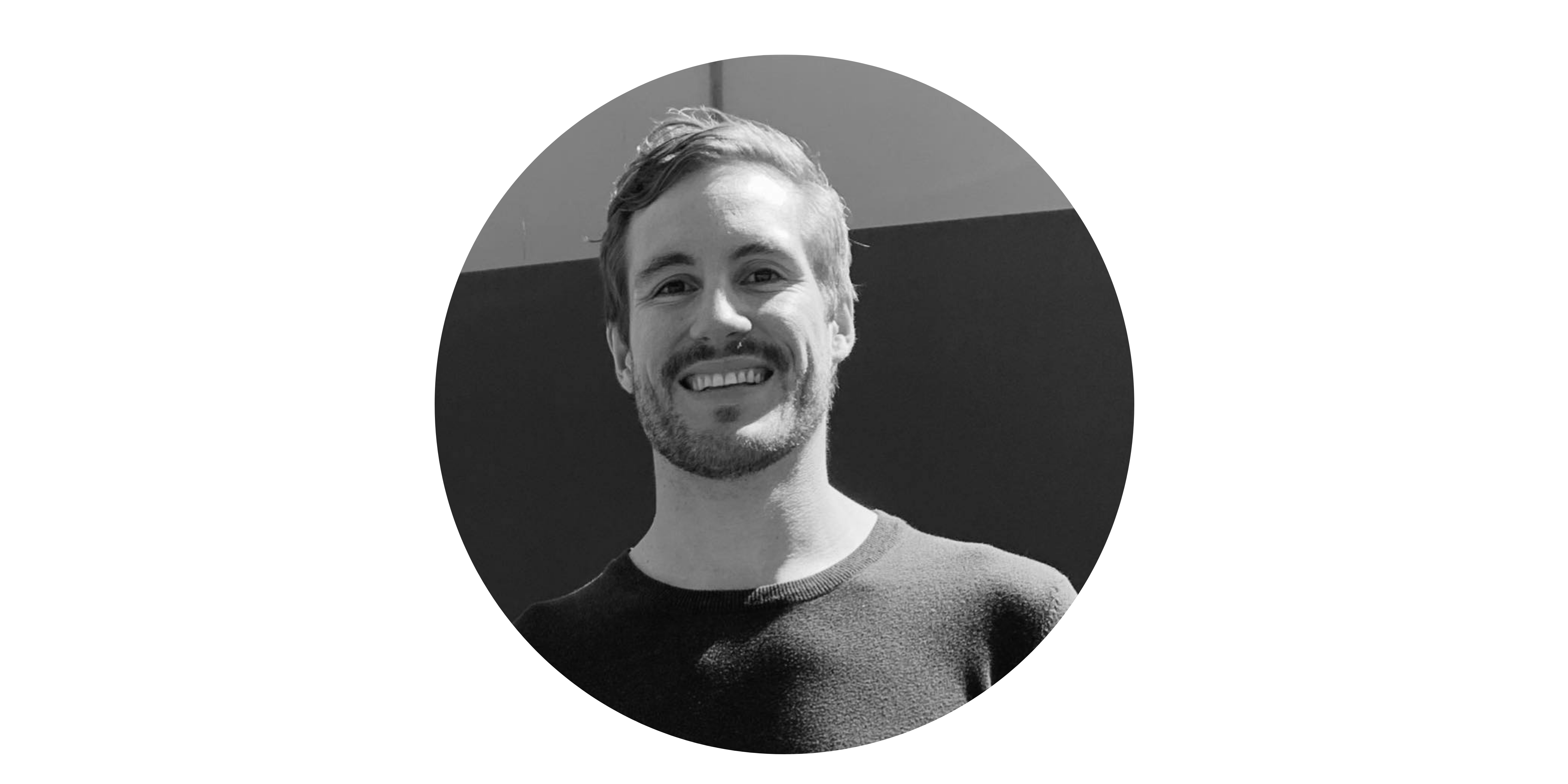 [ABOUT CARLO] "Carlo is a beast! We randomly connected online about 5 years ago, and in that time he has both subtly and immensely added value to my life. Back when I was travelling overseas Carlo took me through a gratitude training that completely changed my life. I still share and teach others what I learnt from Carlo through that experience. What I love about Carlo is that he is super authentic, passionate and just real. He has a unique gift of connecting people and making others better, and as a coach has a great understanding of psychology, mindset and is a great communicator. Carlo is a true leader, and any opportunity to work with or around him, is an absolutely pleasure. Couldn't recommend him highly enough."
Owen Hone | Health and Mindset Coach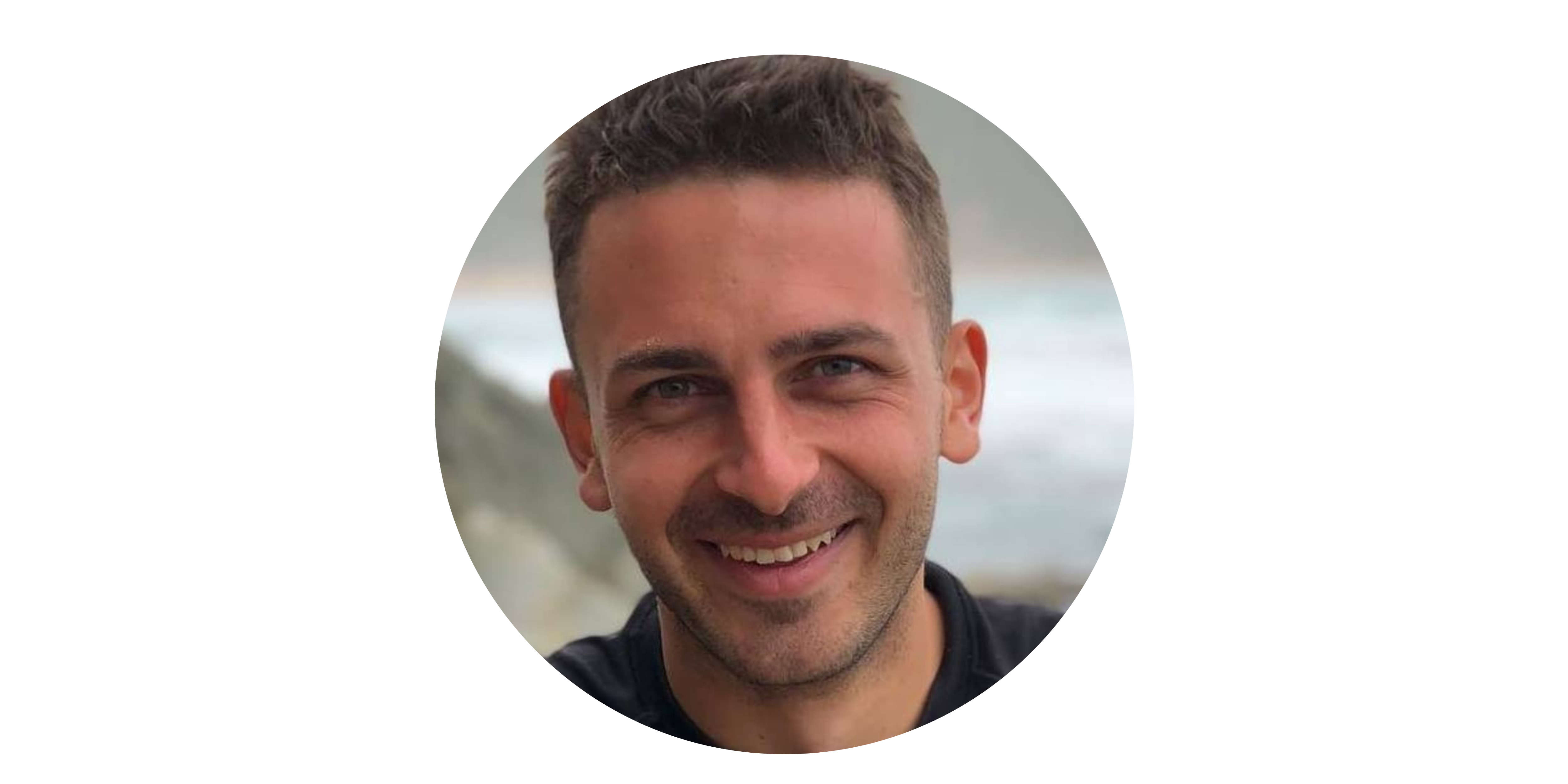 [ABOUT ALEKSANDRA] "I've had the opportunity to take some Yoga classes with Aleksandra, and discovered a new side to the practice. I had already attended several Yoga sessions in the past to improve my flexibility and muscle recovery, which I enjoyed, but at the same time didn't understand much about what I was doing. Aleksandra's way of teaching Yoga is very particular; she focuses on helping you understand exactly what each movement and position does and why it is so helpful for the body. Not only does she explain things thoroughly, she also really cares about each and every single one of her clients, always going around the room and communicating with everyone to help them get the most out their session. You can tell how passionate Aleksandra is about yoga and making an impact on society through health and wellbeing."
Milos | Business Owner
[ABOUT ADRIANA] "Having Adriana as my business coach has not only helped me have the courage to launch a business that I LOVE, but has also helped me so much on a personal level. Our sessions are never just business talk and we always nut out personal blockages or issues, because ultimately it's all about the perfect balance. She constantly inspires me to do better and be better and I'm forever grateful for having her in my life."
Ana Pavlovic | Founder of You,Tu,Toi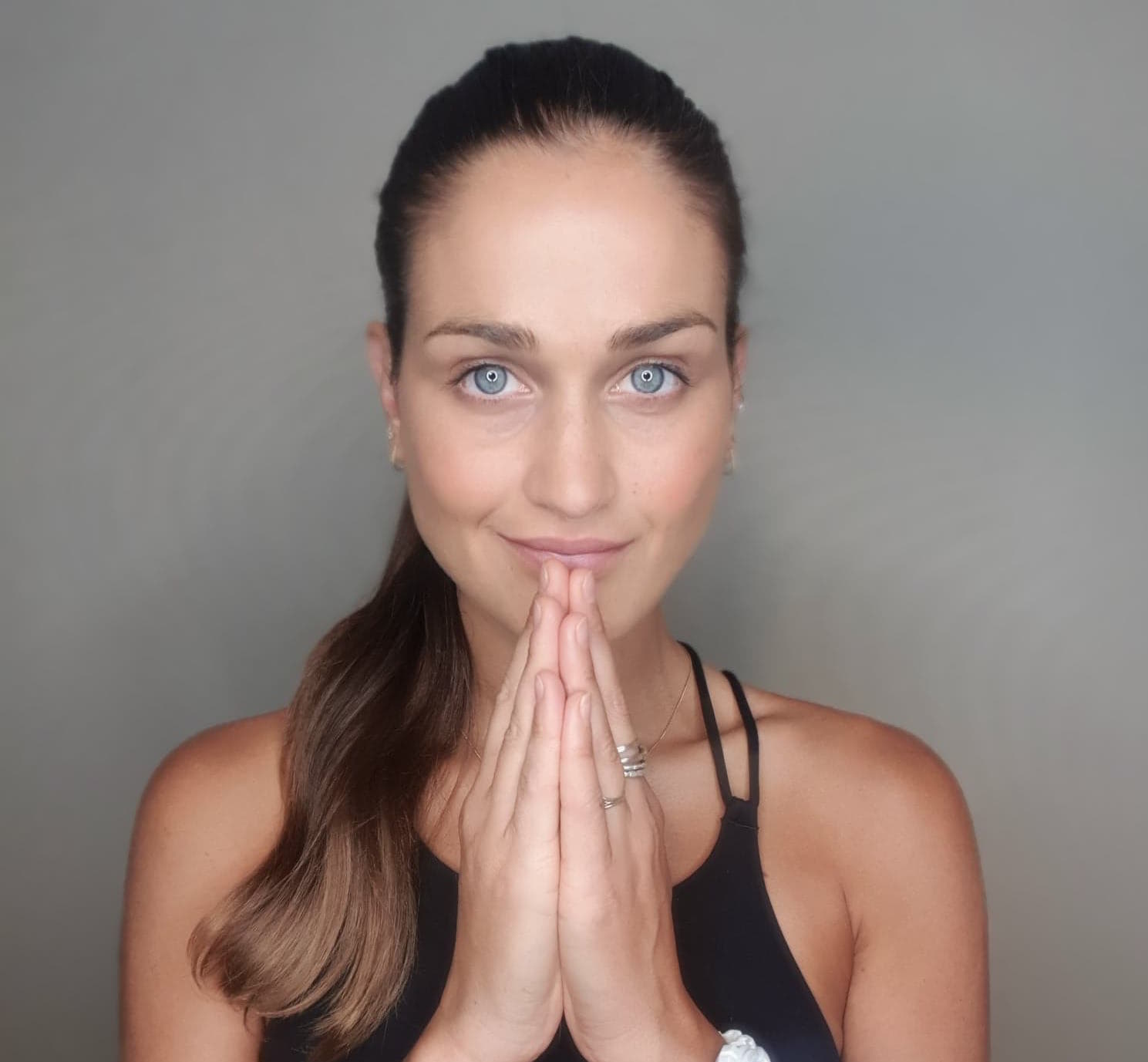 Aleksandra praying for the world and setting the intention that you all receive huge shifts from CONNECTED!
HOW LONG DOES THIS COURSE LAST?
The CONNECTED Bootcamp runs for 8 weeks - starting Monday 5th August 2019. Throughout the 8 Weeks, you will have access to 4 Training Modules that include 4 videos per module (16 in total). Each module will be hosted by the assigned Coach. During the course you will also have access to each Coach through email and a private Facebook Group. You will also receive four workbooks; one for each module that outlines all the funwork assigned for each module (this is EXTREMELY useful and will add a deeper dimension to the course and the way in which you absorb the information). The workbooks will be available for download on the module homepages. The best part of this Bootcamp is that you will have access to the content even after the course is complete, so you can revisit the course material and also take it at your own pace if you wish.
WILL I HAVE ACCESS TO THE COACHES DURING THE COURSE?
During the 8 Weeks, the Coaches will be available via the Facebook Group and email for any and all questions, follow ups, shares, etc. that you may have. It is very important to us that you receive the guidance that you require and thus we have made ourselves available during the course. Please note, that each Coach will be predominantly available during their assigned Module (during 2 weeks), so make use of them during that time. Also note, that this course is can also be self-study, so each of you will receive a different experience and you will make it what you desire to make it, but the Coaches will be there to support you and guide you along the way.
I'M NOT THAT INTO WOO WOO, IS THIS SUITABLE FOR ME?
WHAT IF I CHANGE MY MIND?
CAN YOU GUARANTEE RESULTS?
Like anything in life, you will get out of this what you put into it. This experience will be different for everyone. We don't guarantee or warrant results or any change of circumstance. But we can say that this will be a transformational experience and you will leave a different person than you were when you came into it. And if you commit to the practices outlined, you will start to be in control of your own shifts and thought processes.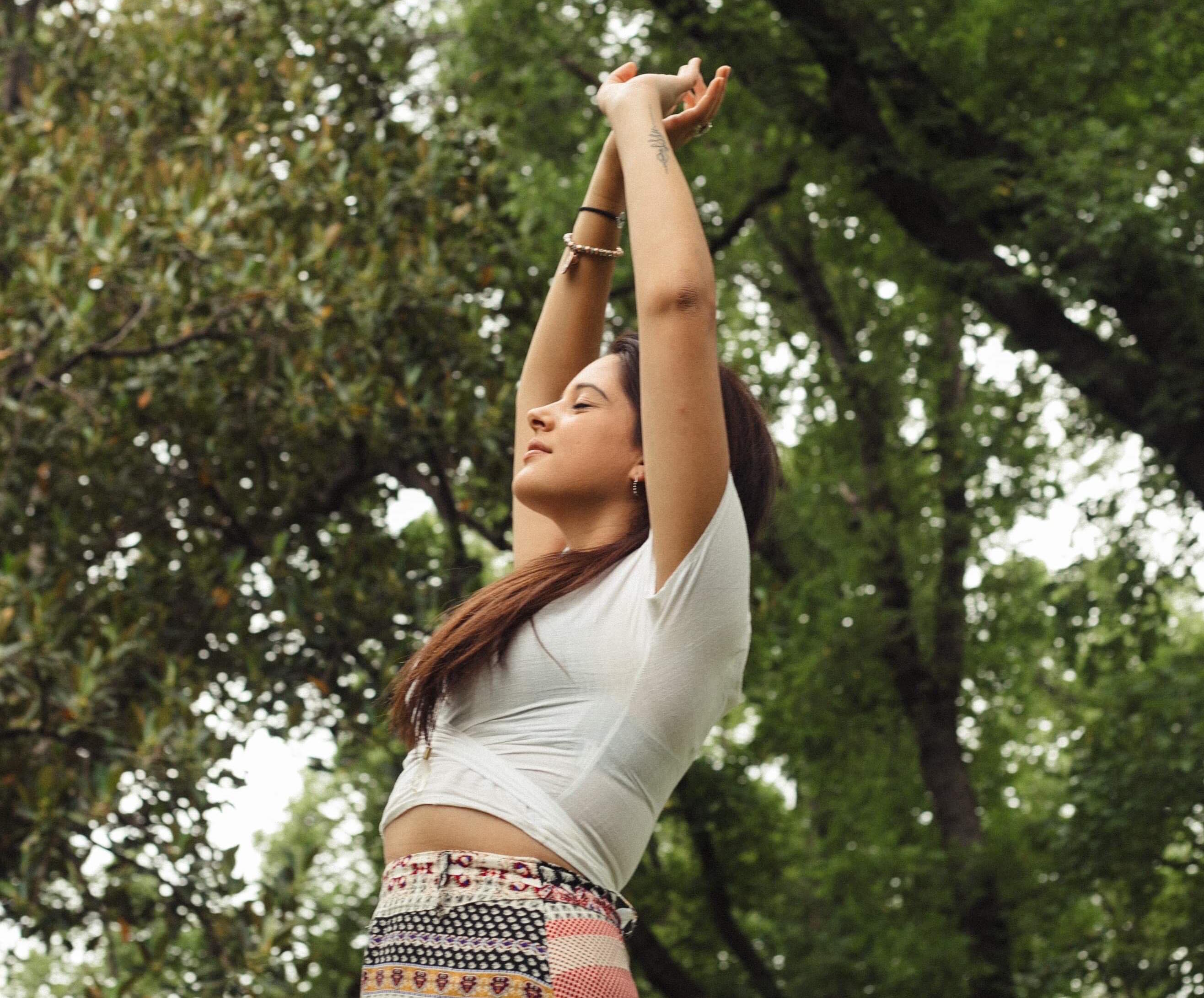 And Adriana connecting to the cosmic forces of love to make sure that the Universe is always working in YOUR favour!
COPYRIGHT GRIGORIA KRITSOTELIS 2018 | ALL RIGHTS RESERVED
THIS STUFF BELONGS TO ME - IF YOU STEAL IT, YOU'RE NAUGHTY