DOWNLOAD THE SIGIL MAGIC GUIDE
Your "how-to" guide on creating your own sigils using Sigil Magic!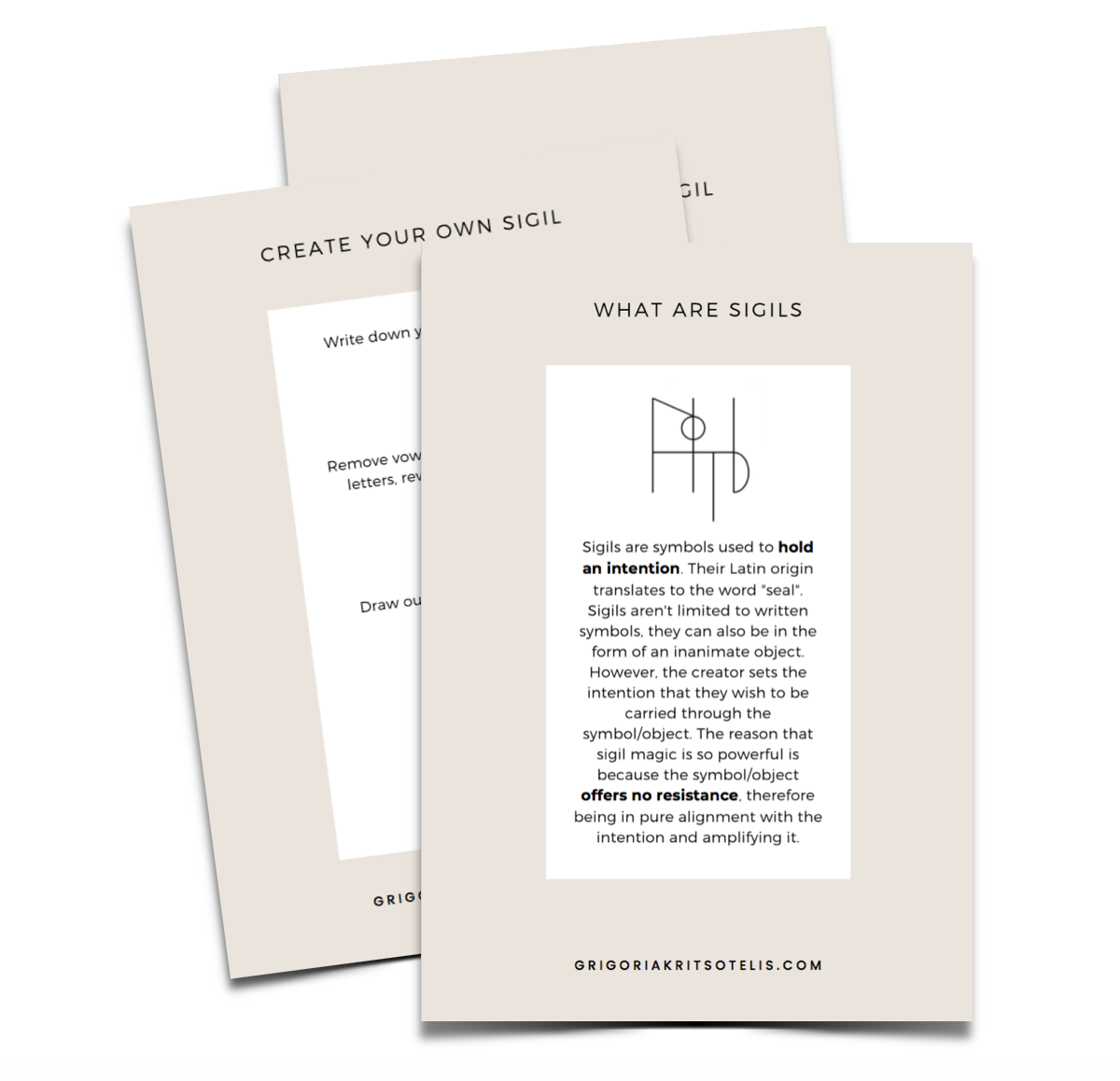 Make sure to check your junk folder for our email and click on the links to subscribe to our list. Once you complete this process, you will receive another email with a direct download link to your guide . Be sure to save iam@grigoriakritsotelis.com to your safe list.
COPYRIGHT GRIGORIA KRITSOTELIS 2018 | ALL RIGHTS RESERVED
THIS STUFF BELONGS TO ME - IF YOU STEAL IT, YOU'RE NAUGHTY