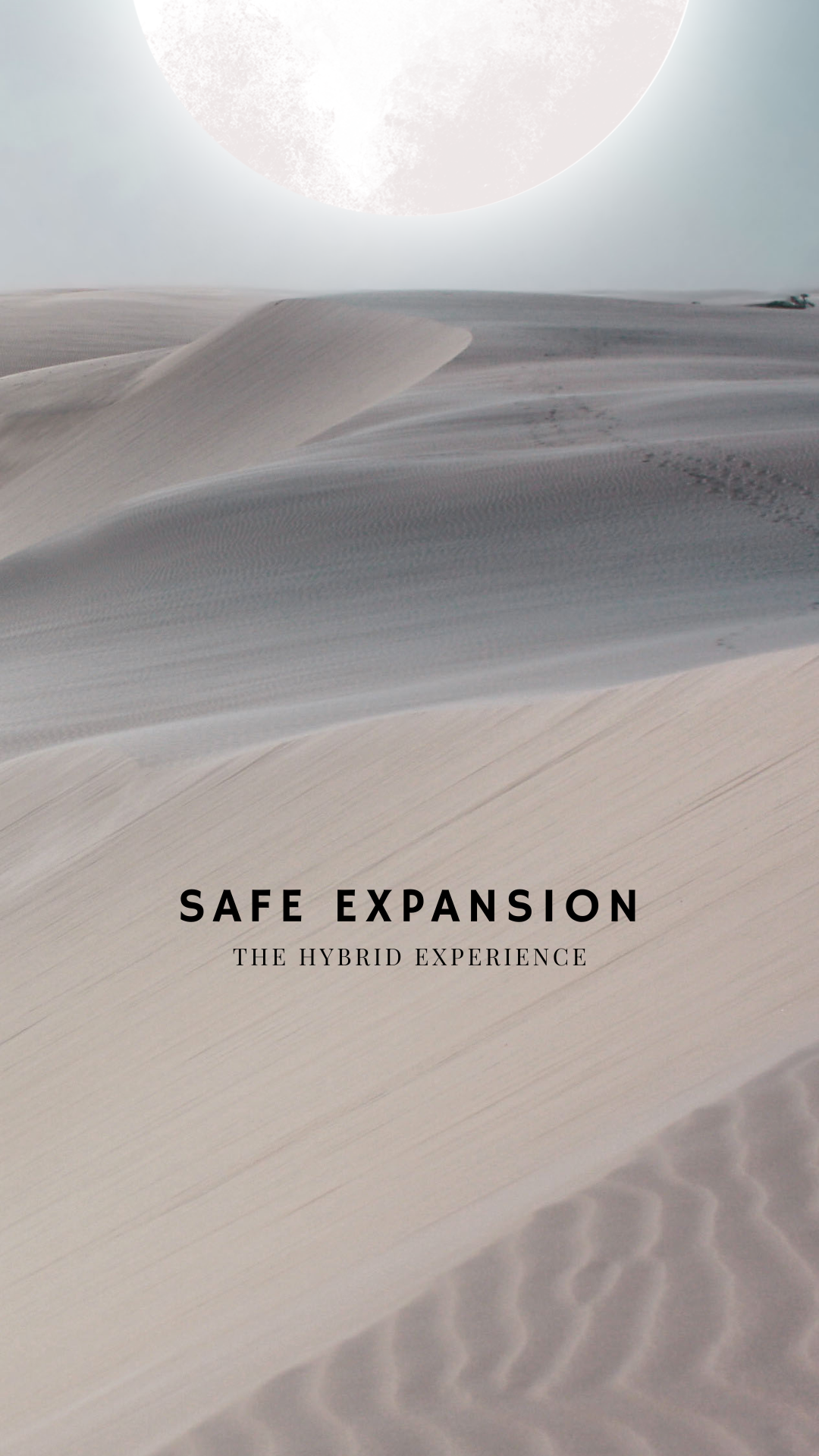 THE HYBRID EXPERIENCE
MASTERMIND & MENTORSHIP
The ultimate Hybrid Experience. Love the idea of a Mastermind with coaching elements, but also love the idea of getting mentored with access to the behind-the-scenes of running a thriving spiritual business?
12 weekly group calls (1-2 hours duration), plus unlimited group chat during the 12 weeks.
Each call will consist of a variation of coaching spotlights, content or mentorship. I will stretch you beyond what you have been able to conceive on your own. We will play at your edges leaning into Safe Expansion.
The design of Safe Expansion is exactly that. Expansion that your nervous system can regulate. Sustainable success.
This is a container for Spiritual Entrepreneurs only. We will cover topics such as scaling, compounding, safe expansion, offers, integration, embodiment, sustainable growth, vibration maintenance, and amplifying your spiritual gifts.
If you Pay in Full you get 3 x 1:1 calls included to use during the duration of the container or up to 4-weeks post container.
Safe Expansion also includes access to the July 2023 round of The Dragonfly Method ($5500 AUD value).
This container starts in March, the call schedule will be finalised once the cart is closed and we find a suitable time for everyone.
Currently available for a special discounted price, but price will go up when we enter 2023.
$10,000 AUD
But currently available for $8800 AUd pay in full
or 4 monthly payments of $2200 aud
PAY IN FULL GRANTS YOU ACCESS TO 3 X 1:1 CALLS WITH ME!
COPYRIGHT GRIGORIA KRITSOTELIS 2018 | ALL RIGHTS RESERVED
THIS STUFF BELONGS TO ME - IF YOU STEAL IT, YOU'RE NAUGHTY