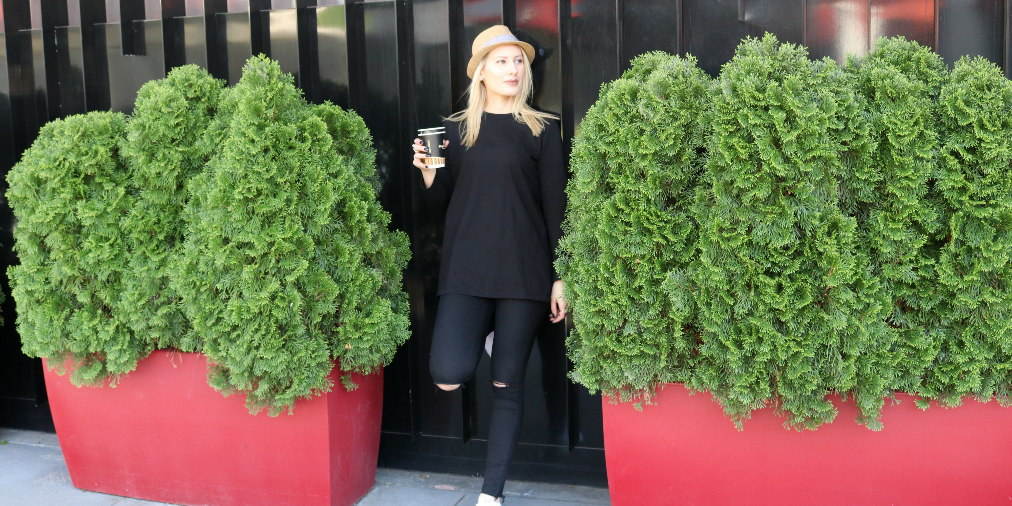 6 WEEKS OF COACHING
Six weeks of coaching, that not only coaches you on three keys business and life areas; clarity/blocks, desires and spiritual practices,but also equips you with the action steps to create a strategy to achieve the goals we set out together
1-1 MENTORSHIP
You will work 1-1 with Grigoria and be mentored every step of the way - you will have constant email access to Grigoria and you will gain access to a private Facebook group for instant communication
WHAT IS THE COACH'S RESPONSIBILITY?
To clarify and encourage you to set the goals that you really want
To ask you to do more than you have probably done on your own
To help you to focus better in order to produce results more quickly
To provide you with the tools, support and structure to accomplish more
THE GOAL IS NOT FOR ME TO CHANGE YOUR LIFE,
BUT INSTEAD TO HELP YOU CHANGE YOUR OWN LIFE.
-GRIGORIA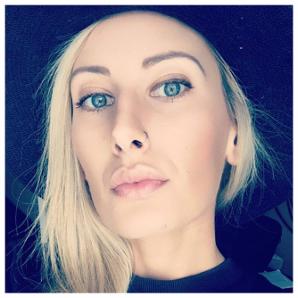 MEET GRIGORIA
Before you choose to embark on this journey you will want to know a bit more about Grigoria:
GRIGORIA KRITSOTELIS
Spiritual Entrepreneur & Business Coach
Grigoria is a marketing consultant turned spiritual entrepreneur and business coach. She is dedicated to lifting the vibration of the earth by spreading the message of light.
Grigoria is a thought leader, entrepreneur and a creative intellect. With years of experience in both the marketing world and the small business world, Grigoria has built a successful career through numerous entrepreneurial endeavours. Having been the owner of a number of successful small businesses she understands firsthand what is required to build a business and what it takes to be successful.
With multiple degrees and diplomas in Marketing and Management Grigoria has the knowhow and expertise to effectively build and grow a business whilst having the passion to share her knowledge with others and build a community of like-minded successful entrepreneurs. With a strong work ethic, attention to detail and a flourishing creative nature, Grigoria is able to creatively work with clients in a way unlike other business professionals, and think outside the box to provide people with unique and distinct solutions. Grigoria is a skilled and driven individual who approaches every project with passion and creativity.
Grigoria is also the Creative Director & Co-Founder of Creative Bar Marketing Consulting Agency.
WHAT THIS IS NOT
This is not a coaching package where I tell you to create premium packages to sell to your clients/customers. This 90-day package is about intention. What do you want to bring to the world? How do you want to impact people? We then formulate a plan to make that happen. For some of you, that may involve premium packages, but for most it will be something completely different.
DELIVERY
I AM is delivered over a period of 90 days (3 months).
Month 1: 3 x 45 min coaching sessions
Month 2: 2 x 45 min coaching sessions & 1 x 2hr intensive coaching session
Month 3: 3 x 45 min coaching sessions
WHAT'S INCLUDED IN THE PACKAGE
A WELCOME PACK
Upon commencement, you will receive a welcome pack that describes in detail how our relationship will work throughout the 90 days. It will also include some creative activities to provide you with an insight about how our sessions will run. Included is your coaching agreement with all the package details.
1-1 COACHING SESSIONS
You will receive a series of 45 minute 1-1 coaching sessions over the 90-day period. Each session will have a specific focus - however every session will have allocated time for you to bring questions/challenges/ideas/thoughts to the table to we can work through them together.
COACHING INTENSIVE
The package includes at least one 2 hour intensive session, where we dive deep into the core business and mindset elements needed to fuel your growth.
RESOURCES
You will gain access to all Grigoria's tools and resources that I use to grow my business. These resources will allow for additional support and clarity.
EMAIL ACCESS
You will have constant email access to Grigoria during the 90-day period for urgent questions and additional support. You can expect responses within 24 hours.
PRIVATE FACEBOOK GROUP
You will also have access to Grigoria through a private Facebook Group, so you can easily share resources, tools, links, questions and support.
01
CLARITY OR BLOCKS
The most common reoccurring themes I come across are lack of clarity OR imposed limitations (aka "blocks").
During this month we will work to discover what they are and how we can overcome them.
02
UNEARTHING YOUR DESIRES
This month we will transform your physical desires into spiritual beliefs.
This important shift in perception will be the beginning of the transformation of your desires (and goals) into manifestations.
03
SPIRITUAL PRACTICES
How can you take our 90-day intensive coaching and consulting sessions and apply the key principles to the rest of your life?
This month we will work through some of the best spiritual practices that I have found to significantly strengthen connection to self and better project the reality you desire.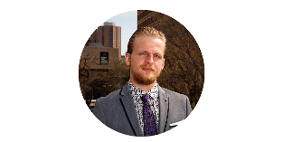 "After one session with Grigoria I have gained massive clarity on my path, we went through the fundamentals of setting up a coaching program, modules and ways to maintain focus. She shined light on the ways to apply daily routine to future growth.

Throughout the session we completed tasks that truly define your end goal.

Another big thing we discussed, was dreaming bigger than you can even imagine, really expanding your context through things such as, journaling, to open you up to new bigger and better ideas."
Troy Assoignon | Business & Branding Coach
Every year I take on no more than 10 1-1 clients. This is because I am dedicated to your growth and I invest a lot of time and resources making sure I guide you to achieve your goals.
There are thousands of consultants or coaches you could work with, but for whatever reason, you are still on this page, contemplating working with me.
Now of course, I want to do what I can to help you get over the line, BUT more importantly, I want your decision to come from an intuitive place.
If you are here right now and you are thinking, "ummm... I'm not sure about this... maybe... I don't know..." then the answer is simple - this probably isn't for you. BUT if you're here right now and you're thinking, "I NEED TO MAKE THIS HAPPEN! I want to work with Grigoria and I can't stop reading every detail" then the flame within you has already made the decision.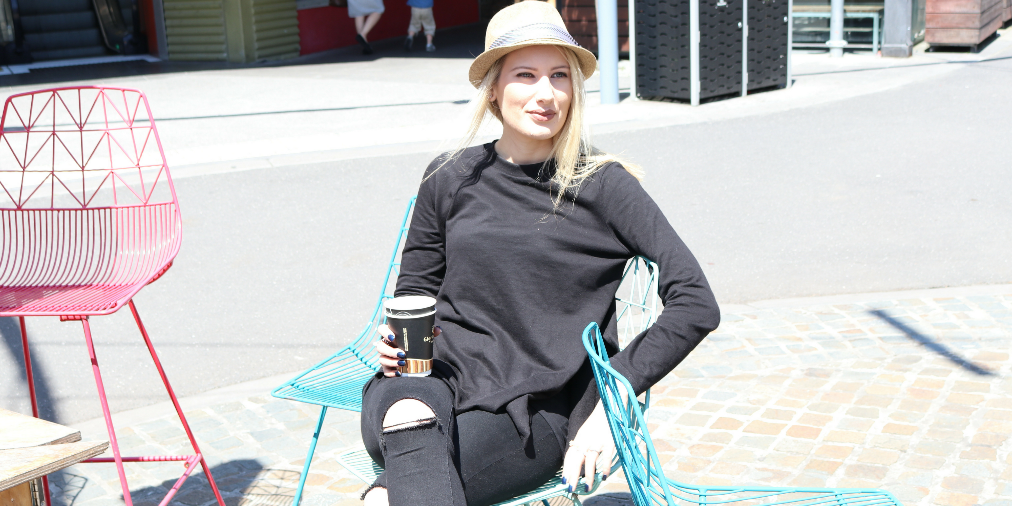 BONUSES
On top of your coaching sessions, you will also receive the following bonuses
You will gain access to my 6 week group coaching program "Divine Intervention - Out of your head and into your heart. Business with soul", where we embark on a spiritual journey of prayer, energy, laws of the universe and self-awareness.
$1234 VALUE
You will gain membership for ONE YEAR to my subscription based program, "The Humble Millionaire Academy", where I provide monthly trainings and resources to explore ethical business building and conscious expansion. Each month you will receive 1 live group coaching session, a meditation, a workbook and access to our Private Facebook Group.
$444 VALUE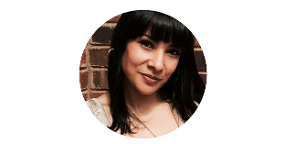 "Before working with Grigoria, I had a vague idea of my business, what I wanted to do, and what that could look like. After working with Grigoria, I have 6 programs, clarity about my vision and mission, the know how to create products and services, the confidence to be authentically me and the skills necessary to stay consistent and spiritually centered throughout this entrepreneurial journey. I went from 0-100 in less than 30 days! Grigoria is brilliant! She not only supported me through my hustle in building the business, she also helped me dig deeper into the desires of my soul, giving me action steps to go forward with my Divine Mission, while also reminding me to be gentle with myself and the process. Without a doubt, I would not be where I am now, if it weren't for everything she has taught me. I am forever grateful for working with her and know that she will help millions of others like me who are entrepreneurial, spiritual and ready to finally say yes to the Divine Work they were meant to bring forth in the world. And for that I also know that this world will be a better place. Thank you G!"
Danayra del Castillo | Founder of The Mystic Experience
THIS PACKAGE

IS

FOR YOU IF
You are willing to commit to whatever is required to turn your goals into plans
You are willing to set goals and work hard to achieve them
You are ready to up level your life and your business and desire to be completely in love with both
You are comfortable with taking direction and being provided with honest feedback
You are willing to take 100% responsibility for your life and your business
You want to create a positive impact on the world and desire to serve
You desire to work with a creative coach to guide you in the most impactful and efficient way possible
You see the value in connecting to your self spiritually and you believe in the power of unearthing your desires
THIS PACKAGE IS

NOT

FOR YOU IF
You're looking for a quick fix and way to make lots of money
You don't respond well to direction and honest feedback
You aren't interested in long term goal setting and strategic planning
You aren't committed to a growth strategy over an extended period of time
You don't understand the concept of value or don't think it is important to give to your consumers
You are unwilling to work on your mindset and overcome blocks that are holding you back
You are unwilling to commit to homework and implement the tactical work required to turn your goals into plans
You don't believe in spiritual guidance when it comes to your life and your business
INVESTMENT
$5555AUD
Payment plan for $1111AUD per month for 5 months is available upon request
"Every interaction she has, every moment she shares, every person that crosses her path... they are all positive. She shares her spirit with you, she sends you good vibes & love while she listens to you and builds you up. She gives.. & gives it all. She doesn't hold back. She seeks out opportunities to help others & makes sure every interaction is fruitful. She is genuine, humble & understanding. She gives a piece of herself to every single person. She gives you more than just knowledge, she gives you power and she gives you the unmistakable feeling of love. She leaves you with a feeling of warmth, happiness and fulfilment. And that is her trademark."
Natasha Rus | Communications Director & Co-Founder of Creative Bar
TO APPLY FOR "I AM" PLEASE FILL OUT THE APPLICATION BELOW
A Team Member will be in contact with you within 48 hours to let you know if your application has been accepted.

HOW LONG DOES THIS PACKAGE LAST?
This coaching package runs for 90 days (3 months) - starting from the start of the upcoming month. Throughout the 90 days, we will schedule 9 coaching calls. In between the calls you will have access to your coach through email and a private Facebook Group. You will also receive weekly check-ins via the Facebook Group to keep you accountable. If at the conclusion of the 90-days, you would like to extend your coaching package, you can discuss this with your coach.
WHAT ARE THE BENEFITS OF YOU BEING A CONSULTANT AND A COACH?
Grigoria is a Marketing Graduate and has had years of industry experience in small business, corporate business and entrepreneurial marketing (both online and offline). Coaches do not require any official certifications to conduct coaching, where as consultants do need to have degrees in their chosen field. Coaches will likely coach you through processes and different approaches to achieve your goals, where as consultants will formulate an action plan with you to take you step by step through the building process. Depending on where you are at with your life and your business, will determine who would be more beneficial to you. We love coaches, and there is a lot of value in acquiring a coach. But we offer consulting and coachingpackages here - we have structured our package to be a combination of consulting and coaching so that you can get the best of both worlds. You will receive access to our bank of marketing and business knowledge as well as undertake coaching activities to encourage clarity and growth.
HOW IS I AM DIFFERENT FROM AN ONLINE COURSE?
There are so many online courses that offer pre-made content ready to absorb and apply to your life and your business. We even have one here called "Divine Intervention" (a bonus when you sign up to I AM), others you might be familiar with also would be, "B School", "Be True, Brand You", etc. This package is NOT a course. Courses are designed to cater to a group of people. Courses offer a lot of general knowledge on industry topics that you then try to customise to your own business, where as this coaching package is 100% tailored for you. Each person's experience will be different because you are working 1-1 with your coach to formulate a plan that is for your life and your business only. There will be no content covered that doesn't have a direct impact on your business. We are able to filter out only what is necessary for your growth. The good news, is that, you receive Divine Intervention as a bonus when you sign up, so you will be able to gain all the general and specialised business knowledge you desire, as well as work with me 1-1 to tailor that knowledge and those processes to support your business growth and personal development.
I'M NEW TO BUSINESS, WOULD THIS PACKAGE BE GOOD FOR ME?
I HAVE A PHYSICAL BUSINESS AND SELL PRODUCTS, WOULD THIS PACKAGE BE GOOD FOR ME?
I'M NOT THAT INTO WOO WOO, IS THIS SUITABLE FOR ME?
WHAT IF I CHANGE MY MIND?
COPYRIGHT GRIGORIA KRITSOTELIS 2016 | ALL RIGHTS RESERVED
THIS STUFF BELONGS TO ME - IF YOU STEAL IT, YOU'RE NAUGHTY