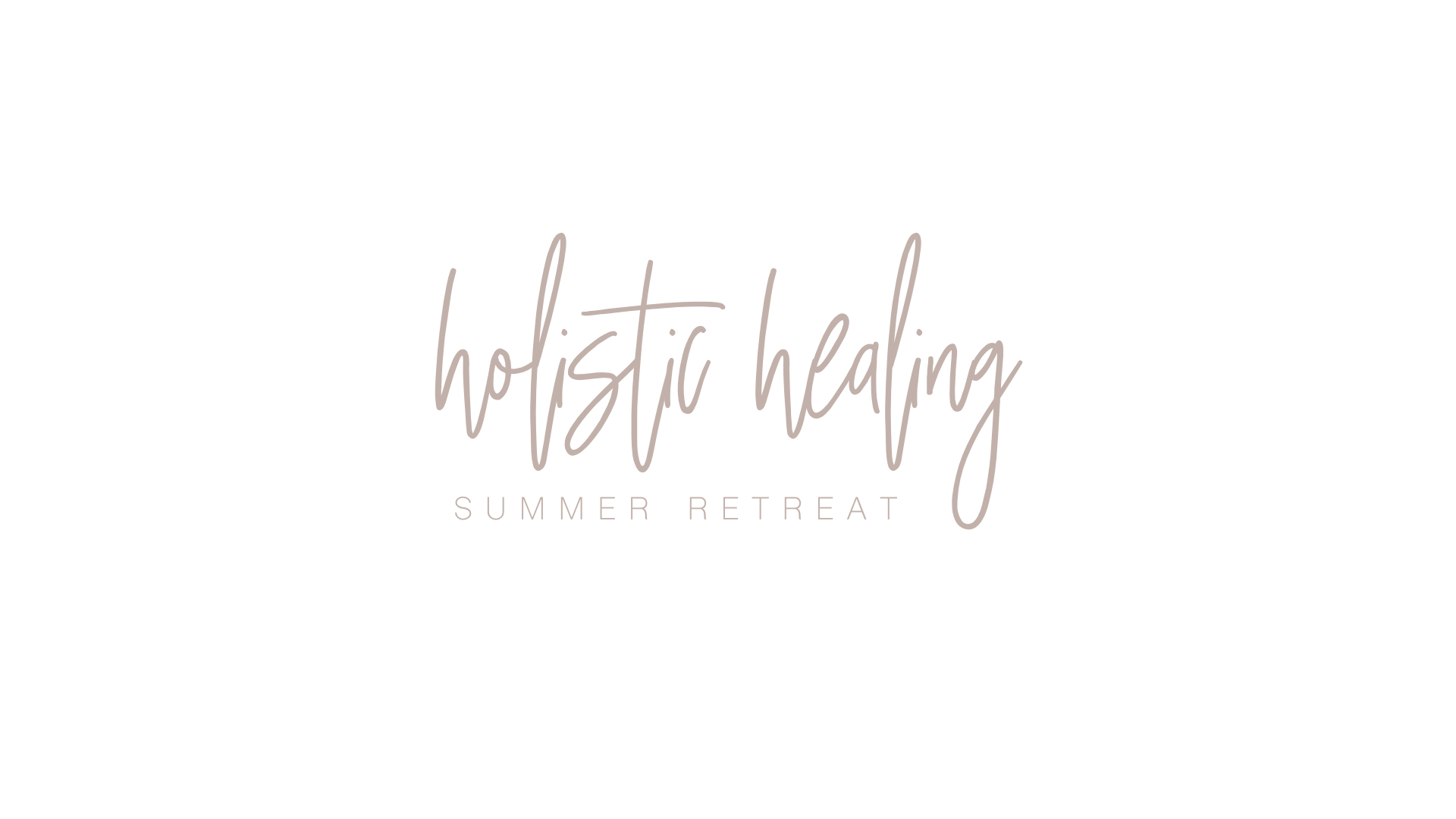 THE ULTIMATE SUMMER HEALING RETREAT
SUBMERGE INTO YOUR OWN DIVINITY - AN ADVENTURE FOR YOUR MIND, BODY & SPIRIT
Mykonos, Greece | July 15-19 2019
A SUMMER RETREAT HELD ON THE BEAUTIFUL ISLAND OF MYKONOS, GREECE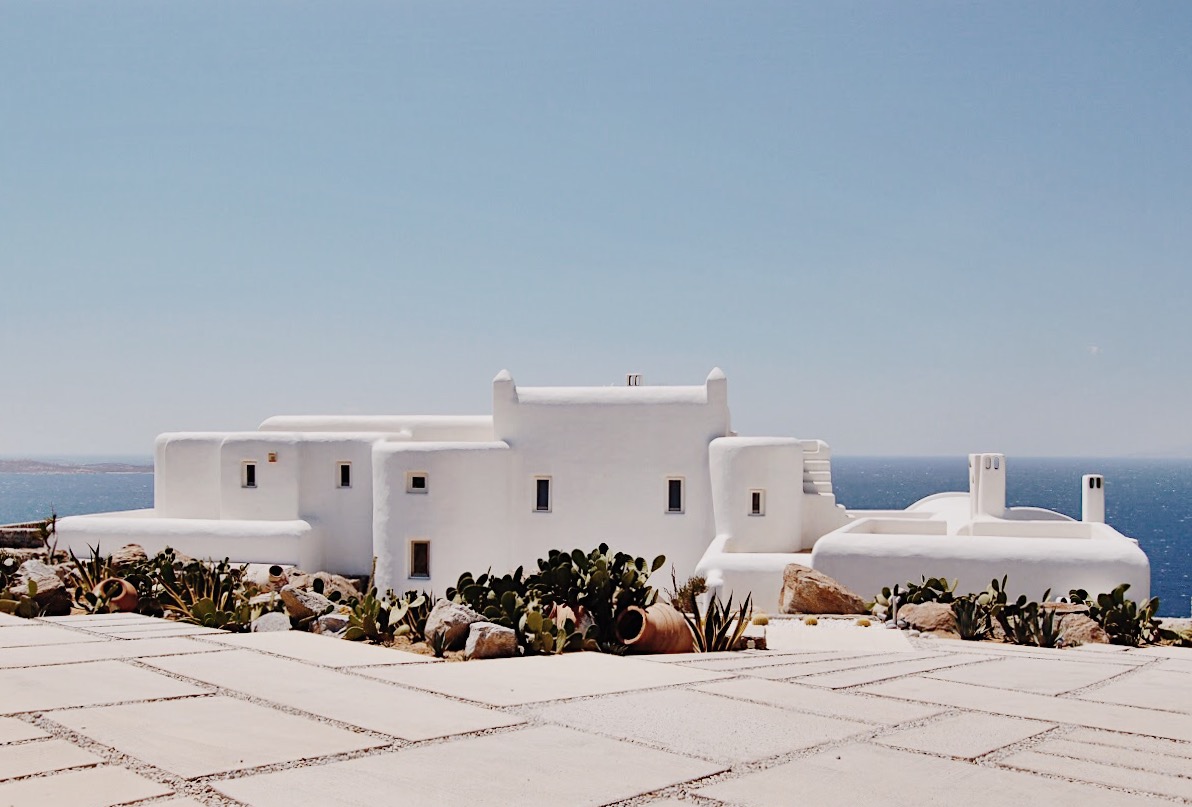 Awaken yourself and discover your true power during this exclusive healing and transformational retreat, only for an intimate group of 15 guests. Nestled in the serenity of the Aegean sea where island life meets luxury, you will enjoy yoga, meditation, relaxation, and deep transformation. Heal Yourself is a comprehensive yoga system designed to enhance the capacity of the emotional body while exploring the strength of the physical body. This week will provide you the space and time to focus on the spiritual and physical pursuits of your yoga practice. You will begin to unlock the fears that make you feel stuck and find a deeper meaning as you rediscover yourself.
THE VILLA
A 5 star luxury villa and a modern example of Cycladic architecture in Mykonos. The highlight of the villa is the outdoor spaces gazing the Aegean and an infinity pool that spans from indoor to outdoor until it dives into the sea. Click for more images.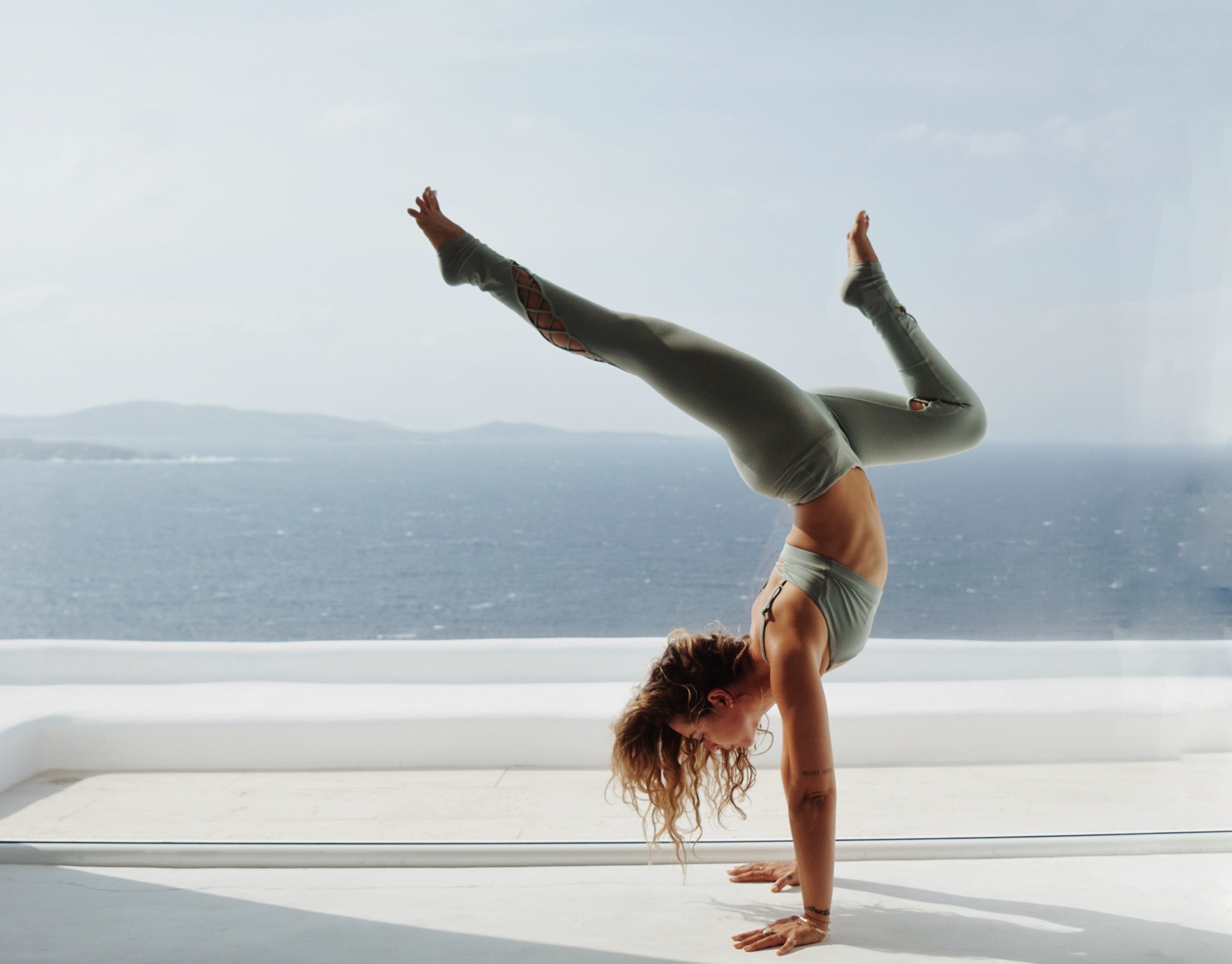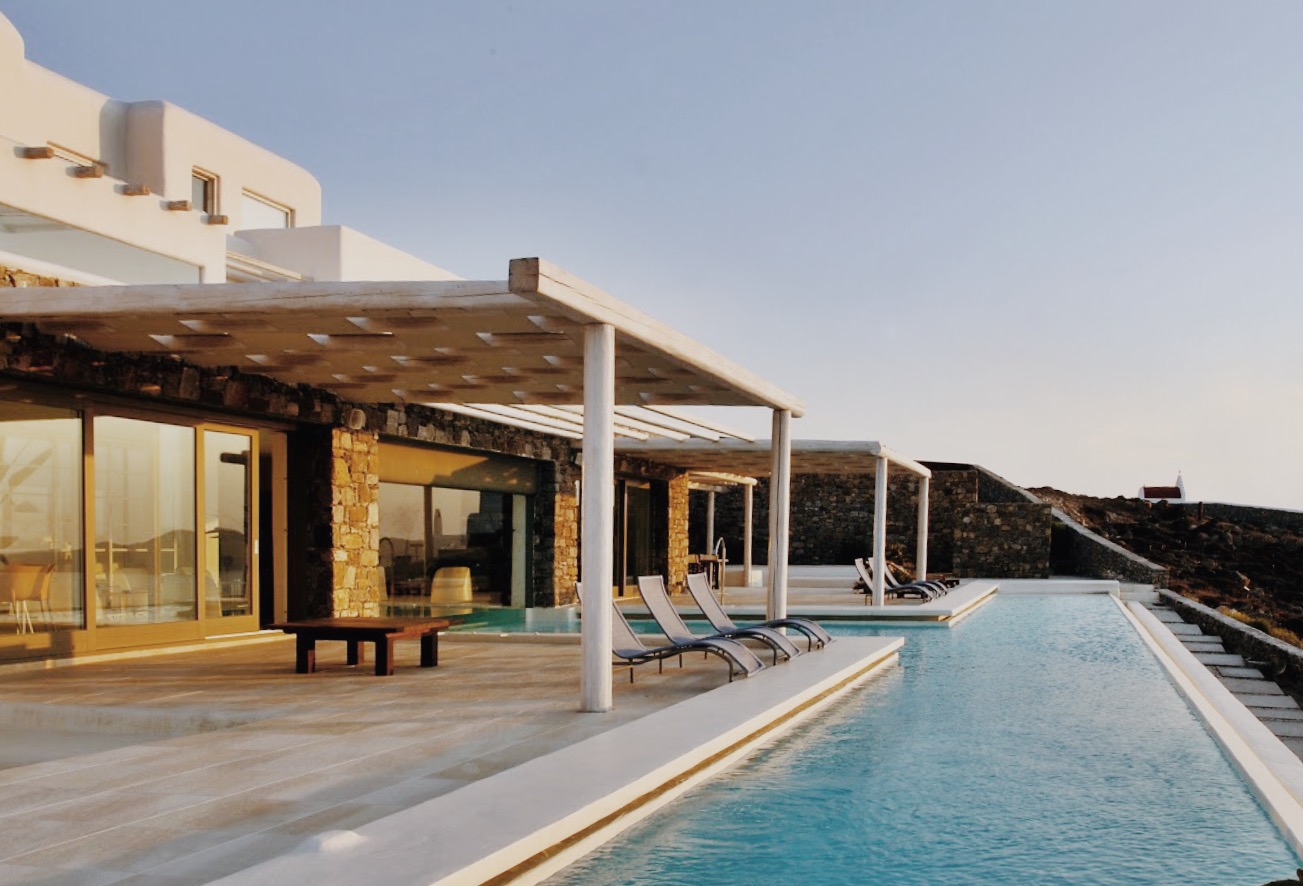 THE FOOD
Combining a holistic approach to wellness with the Greek tradition we have created a bespoke menu which awakens the senses and lifts your spirit. Kicking off the day with energizing snacks and a delicious breakfast featuring Greek yogurt, homemade granola, raw tahini, organic thyme honey and a blend of Greek superfoods. Cold-pressed juices are served after the practice or to sip by the pool. A revitalising salad bar is available for lunch, with a blend of fresh veggies and our signature Greek salad. The dinners will be catered by our private chef, each evening serving a different Mykonos specialty. Let it all go, with herbal infusions and raw cacao promising a good night sleep. (We can accommodate for all dietary requirements upon request)

ABOUT THE RETREAT & INCLUSIONS
6 island days / 5 nights – luxury accommodation on a seaside villa
Morning & Evening Kundalini Yoga practices
3 vegetarian meals prepared by private chef (breakfast, light lunch, dinner)
3 day cleansing cold-pressed juice
Fresh produce of fruits and vegetables
Yoga equipment (mats, straps, blocks, etc)
Visit to downtown Mykonos for dinner
Beach time
Transfers from / to Mykonos JMK airport upon arrival / departure
Free wifi access in the villa
Housekeeping service
Still and sparkling water provided
AND ALSO THESE...!
Prayer | Meditation | Dance | A Course In Miracles teachings
Visualisation | Mentoring | Rampages | Inner work/expansion
Releasing resistance | Vision boards | Journaling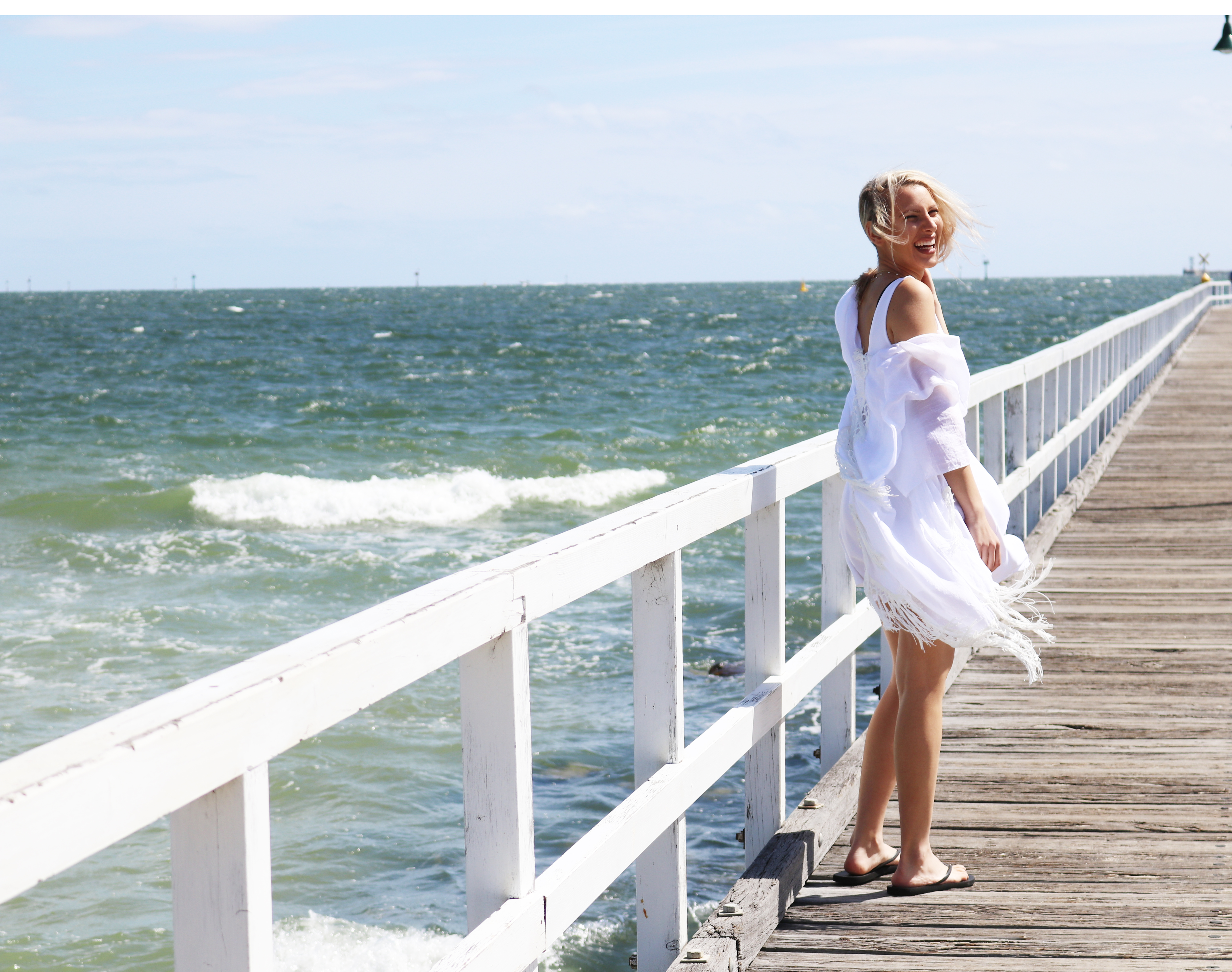 GRIGORIA KRITSOTELIS
SPIRITUAL ENTREPRENEUR, BUSINESS & MINDSET COACH
Grigoria is a marketing consultant turned spiritual entrepreneur, business and mindset coach. She is dedicated to lifting the vibration of the earth by spreading the message of light.
Grigoria is a thought leader, entrepreneur and a creative intellect. She is able to graciously and sometimes even ferociously find the balance between the hustle and the intuitive. She is a very kind and giving soul, she genuinely cares about people and their well-being, and is always looking to help, connect and empower people. She is also strikingly driven and focused. Grigoria is filled with creative and inspiring ideas, she writes and shares from her heart and creates a magical sacred space for others to open up freely.

She's unlike anyone you have ever met. She reminds you of no one else.
A message from Gee:
My goal in life is to be one of those people who are just light. You see them and you suddenly feel so warm inside, and all you want to do is hug them. And they look at you and smile with the warmest light in their eyes... and you love them. Not in a romantic way, but you just want to be close to them and you hope some of their light transfers onto you.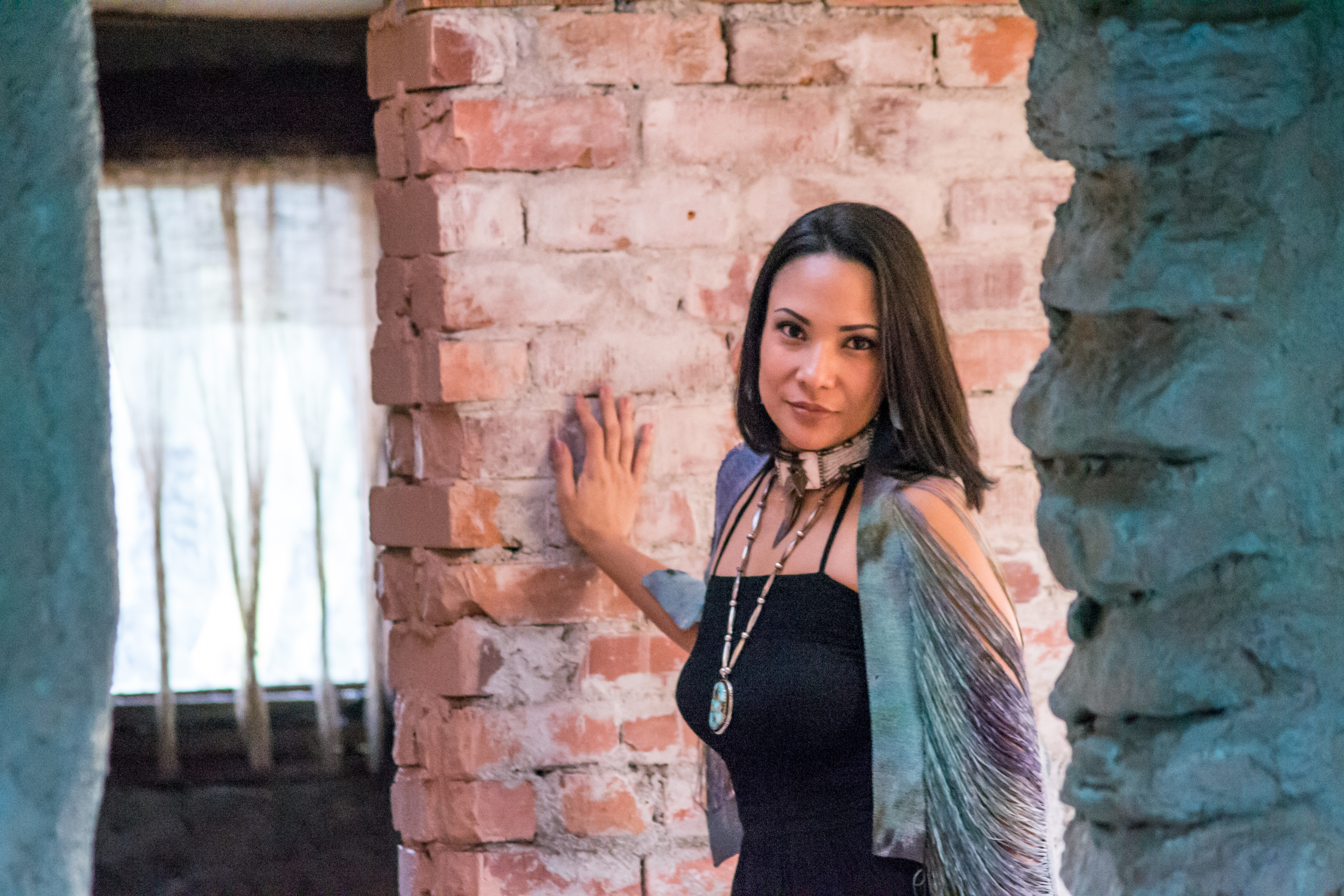 DANAYRA DEL CASTILLO
MYSTIC & SPIRITUAL TEACHER
I'm a Mystic.
I live for the experience of the Divine. And I am committed to helping you re-establish communication with your Highest Self.
I am currently a student of A Course in Miracles.
This book has revealed a way for me to experience Oneness. Inner Peace, Trust, Faith.
The teachings in this book are radical.
Sometimes I don't want to believe it myself.
But when I practice it, I do experience... a Divine Connection with Spirit, Clarity, Certainty.
And now I am Sharing My Spiritual Journey with You.
Worldly Stuff:
I am an ordained minister,
a certified Metaphysical Practitioner,
an author, mom of 2 wonderful beings,
daughter, sister, friend.
belly dancer, crocheter,
book reader, co-creator, listener,
hold the space-er.
TWIN ACCOMMODATION
Garden view Junior Suite with two single beds & ensuite bathroom – 2.390€ p/p
TWIN ACCOMMODATION
Sea view Suite with two single beds & ensuite bathroom – 2.590€ p/p
SHARED ACCOMMODATION
Superior Sea view Suite with king size bed & ensuite bathroom – 2.590€ p/p
TRIPLE ACCOMMODATION
Guest house apartment with three single beds & ensuite bathroom (garden view) – 2.190€ p/p
TRIPLE ACCOMMODATION
Superior Sea view Suite with three single beds & ensuite bathroom – 2.390€ p/p
SINGLE ACCOMMODATION
Sea view Suite with double bed & ensuite bathroom – 3.690€ p/p
SINGLE ACCOMMODATION
Superior Sea view Suite with king size bed & ensuite bathroom - 4.000€ p/p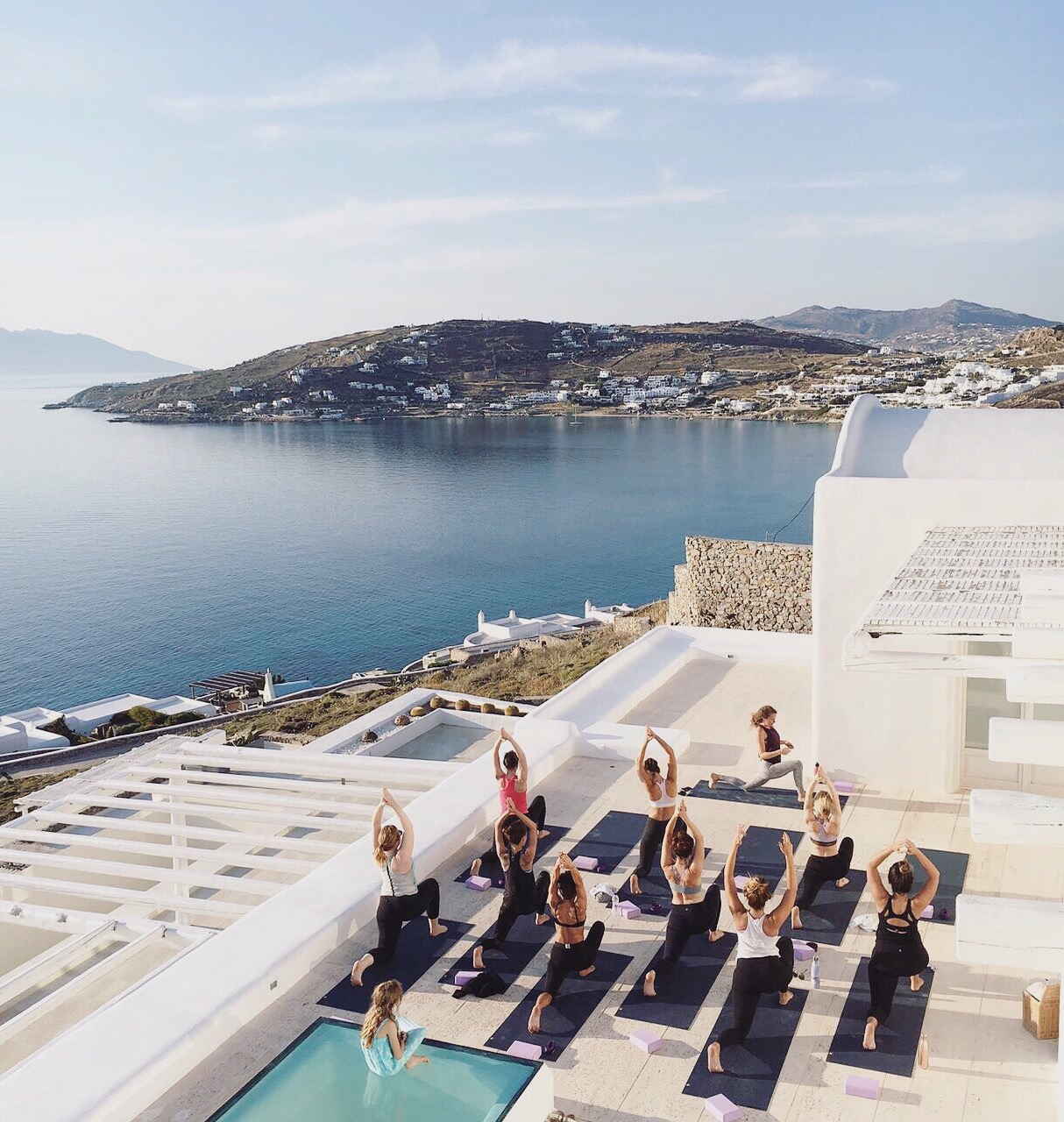 Prices include accommodation, three meals per day and transportation from/to airport. Flights are not included. You must agree to the Terms & Conditions before booking. For questions please see the FAQ page and if you have additional questions please email grigoriakritsotelis@gmail.com
COPYRIGHT GRIGORIA KRITSOTELIS 2018 | ALL RIGHTS RESERVED
THIS STUFF BELONGS TO ME - IF YOU STEAL IT, YOU'RE NAUGHTY