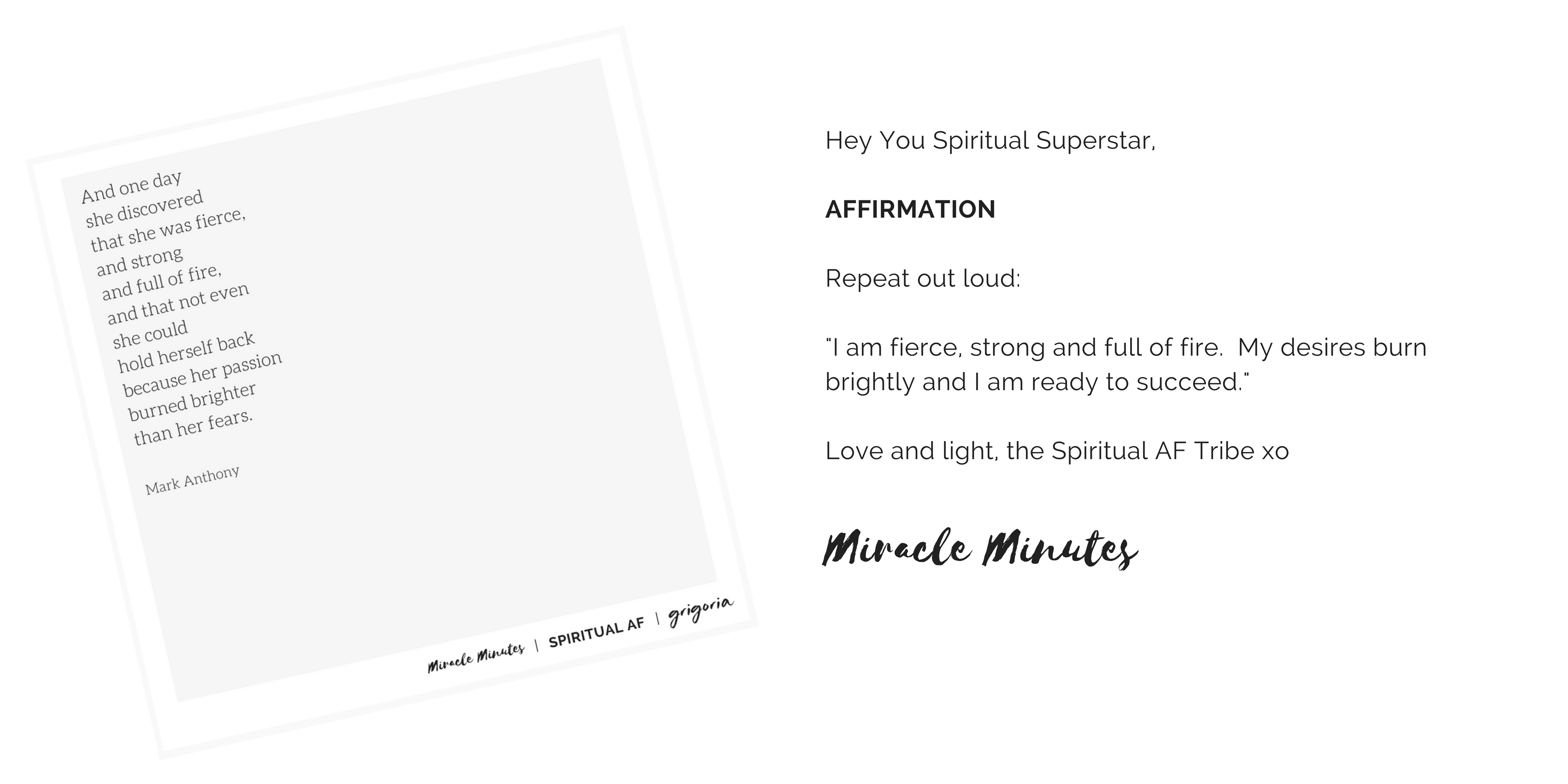 DAILY INSPIRATION FOR THE SPIRITUALLY GUIDED
Hi my loves, miracle minutes are your daily miracle prompts, delivered straight to your inbox, to inspire you to set your intentions, take action and choose the thoughts that will manifest your day. As the title suggests, your miracle minutes will take no longer than 60 seconds to complete.
You will receive an email everyday Monday to Friday with inspiration about the joy and abundance of life's miracles.
COPYRIGHT GRIGORIA KRITSOTELIS 2016 | ALL RIGHTS RESERVED
THIS STUFF BELONGS TO ME - IF YOU STEAL IT, YOU'RE NAUGHTY