REPROGRAM YOUR THOUGHT PATTERNS
A course about altering your conscious and subconscious thoughts and beliefs
HYPNOTHERAPY MEETS MINDSET HACKING
This course consists of a series of hypnotherapy downloads which offer mindset hacking to some of the most major blocks that you may encounter; body image, finance, career, love, family, etc. Working with a qualified Hypnotherapist, Grigoria Kritsotelis has created a program that shifts the paradigm of the mind and reprograms your thought patterns to lead you to new beliefs which will have a significant impact on your life (in as many or as few areas as you wish).
You will be guided on the best ways in which to use the material and have a support team to answer your questions and give you guidance during the course.
WHAT IS THIS COURSE ABOUT?
Reprogramming your thought patterns, and more specifically, altering your conscious and subconscious thoughts and beliefs.
We have beliefs that come from this world, conditioned upon us, but also beliefs that have come from our ancestors. We are embedded with conditions, as in they are literally a part of our chemistry, but that doesn't mean we can't transcend them. But when a belief has been programmed within our subconscious mind for so long, we have to commit to the work in order to move through it and replace the belief with a new belief. It literally becomes a process of shedding, releasing, replacing and reprogramming. This course, and the 10 downloads within it, have been specifically designed to tap into your subconscious mind. We have used sound frequency, mantras, music, repetition as well as specific instructions on when you are most conducive and receptive to the hypnosis. This course will have you look at your own reflection and see the depths of the oceans that live within you, but it is there that you will find your inner peace.
WHY THIS COURSE?
There are many ways to transcend your beliefs and thought patterns. Many. But I am committed to your growth, I am committed to your realisation of who you truly are. This course came through me from God, I didn't call upon it, it called upon me. And I know that those of you who need this, have come here, somehow, in a way that you may not be able to understand or explain, but something pulled you here. Follow the call, trust that the answer you asked for can be found here. You don't need to change, you are a Divine being, created in God's perfect image, but your perception of your own Divinity may be flawed. Let's work together to rewrite your story in a way that aligns with who you truly are - LOVE.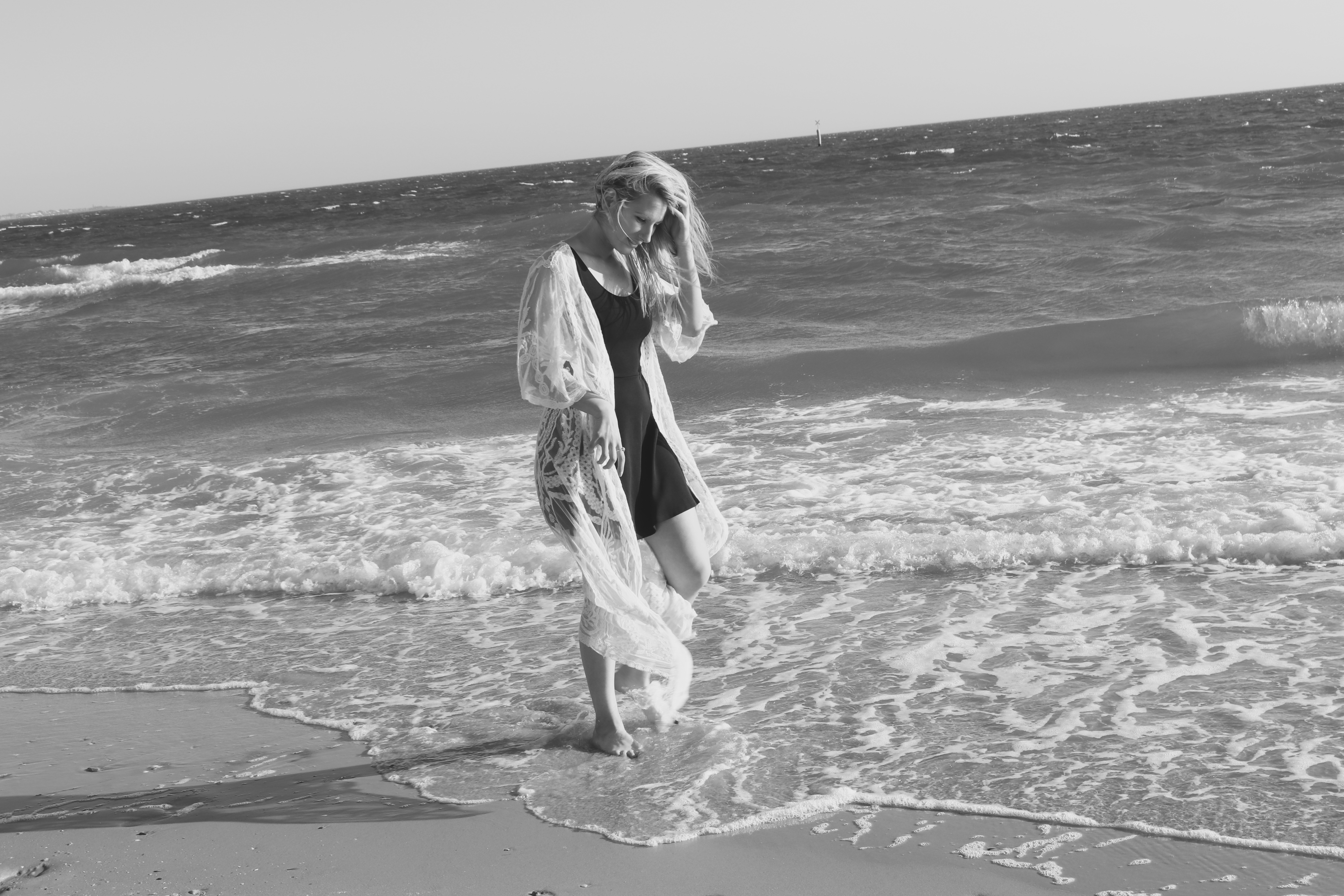 10 GUIDED DOWNLOADS
INCEPTION is about reprogramming your thought patterns, altering your conscious and subconscious thoughts and beliefs. Using hypnotherapy methods (please know that all hypnosis is self-hypnosis - but that will all be explained in detail in the course), there will be 10 downloads available on different areas of your life (e.g. love, abundance, health, mindfulness) that will serve to alter your beliefs, and redetermine the truth that aligns with who you really are - love.
COACHING & SUBLIMINAL BONUS
Along with the ten downloads, you will receive a group coaching session with your host Grigoria Kritsotelis, that walks you through Mindset Hacking and reprogramming your Thought Patterns and conditioned beliefs. On top of that you will receive a step-by-step guide on creating your own subliminal and information on why it isn't wise to use someone else's subliminal.
MY APPROACH
My one absolute truth - something that I know for sure - that I believe to the core of my being is that IT IS ALL LOVE. Everything. We come from love and to love we shall return. And this physical journey we are on, is to remember that we are love and are here to experience love. And sometimes we get caught up with the conditions of this physical realm and forget that we are absolutely worthy and perfect as we are just because we are - and there is nothing more required of us. This is my CORE BELIEF. And this is the core belief that I would share with the world if I could only ever say one thing to you.
And my truth does not need to align with your truth. That's something that took me a long time to bring to the surface and move through. That sometimes even the people you love more than anything in this world, don't share your truth. And that's ok. I honour where they are, and I also honour where I am on my spiritual path. And sometimes it's really hard to rewrite the script for what you've been told your entire life. But I am my own person and my truths are for MY highest good. And our purpose here is to remember who we are. And not everyone will get it, but we don't owe anyone an explanation. It's not on us to make anyone understand. It's on us to make sure we understand. And through our understanding, they will come to understand.
Our expansion through our evolution is magnificent. And I don't use words like that lightly. I truly, deeply believe in our magnificence. Today, I own my power. And I own it with grace. And stepping into my power feels incredible. I feel free, I feel loved, I feel supported, I feel worthy. And I want you to feel all of that too. That's why I have invested in this sacred space to host this collaborative coaching experience to lead incredibly high vibe people into their power, to move through their resistance and move towards their desires, by rebuilding and reprogramming their subconscious beliefs and thought patterns.
I love what I have. I love who I am. And I love who I am becoming. It's all love. And so it is. You will walk away from this richer than you could possibly imagine. Rich in love. Rich in well-being. Rich in beliefs. Rich in health. Rich in connection. Rich in life.
THE GOAL IS NOT FOR ME TO CHANGE YOUR LIFE,
BUT INSTEAD TO HELP YOU CHANGE YOUR OWN LIFE.
-GRIGORIA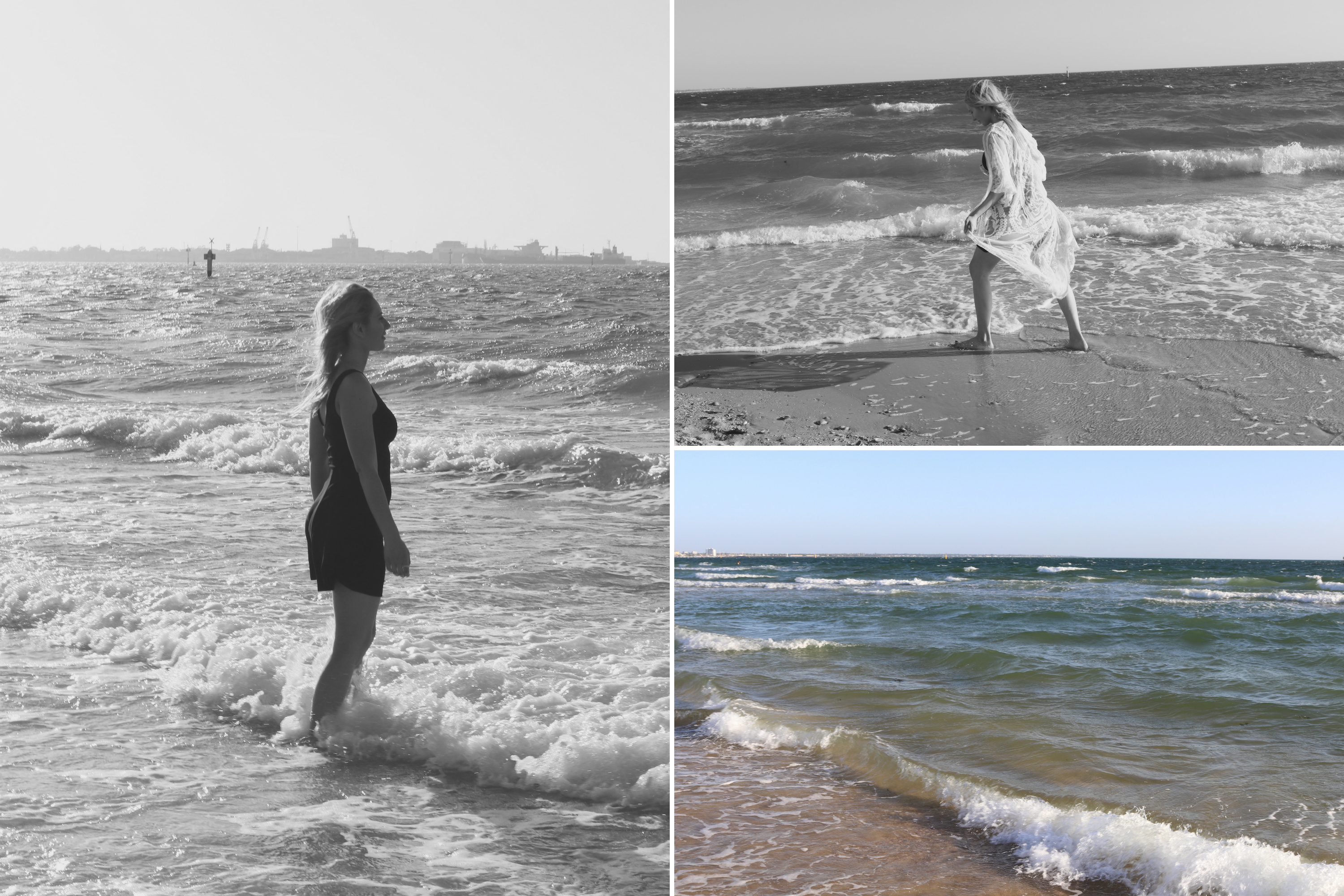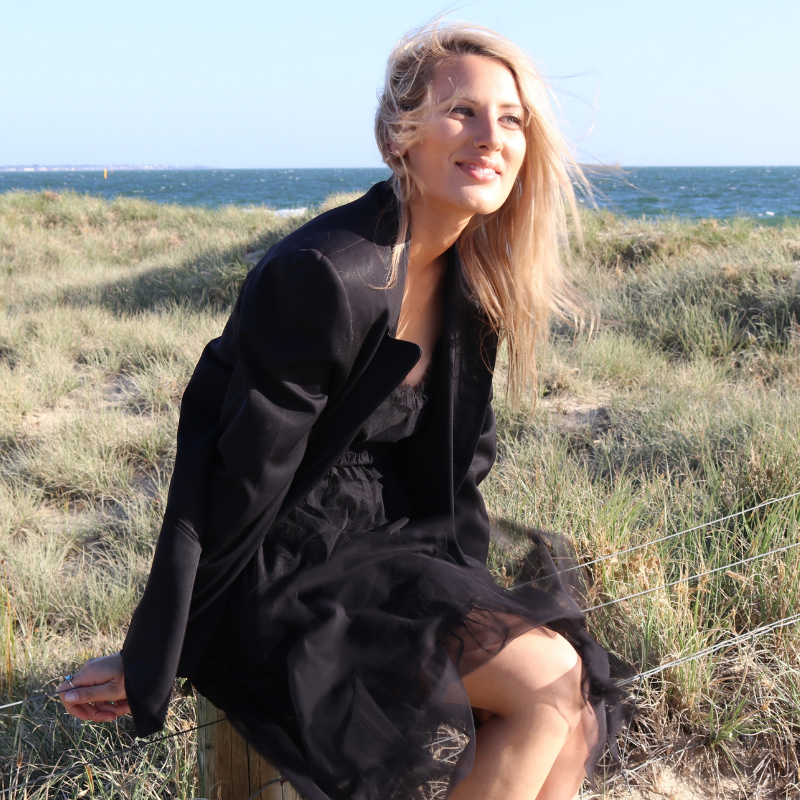 MEET GRIGORIA
Before you choose to embark on this journey you will want to know a bit more about Grigoria:
GRIGORIA KRITSOTELIS
SPIRITUAL ENTREPRENEUR, BUSINESS & MINDSET COACH
Grigoria is a marketing consultant turned spiritual entrepreneur, business and mindset coach. She is dedicated to lifting the vibration of the earth by spreading the message of light.
Grigoria is a thought leader, entrepreneur and a creative intellect. She is able to graciously and sometimes even ferociously find the balance between the hustle and the intuitive. She is a very kind and giving soul, she genuinely cares about people and their well-being, and is always looking to help, connect and empower people. She is also strikingly driven and focused. Grigoria is filled with creative and inspiring ideas, she writes and shares from her heart and creates a magical sacred space for others to open up freely.

She's unlike anyone you have ever met. She reminds you of no one else.
A message from Gee:
My goal in life is to be one of those people who are just light. You see them and you suddenly feel so warm inside, and all you want to do is hug them. And they look at you and smile with the warmest light in their eyes... and you love them. Not in a romantic way, but you just want to be close to them and you hope some of their light transfers onto you.
IT IS NOT WHAT YOU SHOUT OUT TO THE WORLD THAT DETERMINES YOUR LIFE...
IT IS WHAT YOU WHISPER TO YOURSELF THAT HAS THE MOST POWER.

- ABIGAIL HORNE

DELIVERY
This course will be delivered over the course of 30 days; round 1 starts on Monday 27 May 2019.

INCEPTION is delivered over a period of 30 DAYS.
1 Download available every 3 days
1 x Workbook on how to use the provided material
BONUS 1 x Group Coaching lesson on Mindset Hacking and Thought Patterns
BONUS 1 x Step-by-Step guide on how to create your own subliminal (and why not to use anyone else's)
Private Facebook Group Support
INCEPTION VIP will receive all of the above PLUS
1 x 1:1 60 mins Coaching Session with me!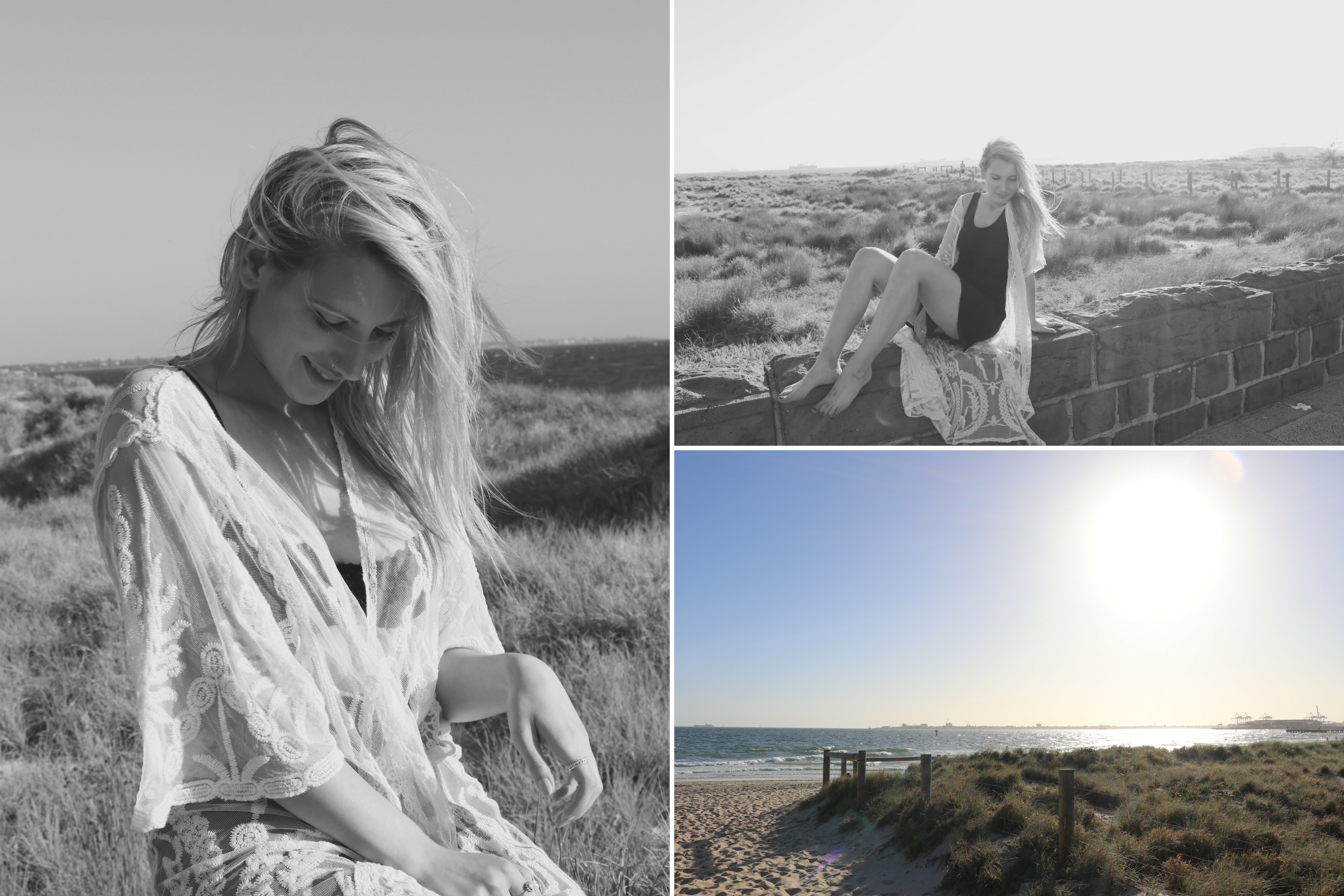 WHAT'S INCLUDED IN THE COURSE
A WORKBOOK
You will receive a workbook at the commencement of this course that details what hypnosis is, how it works and how to use the downloads to receive the most out of them. The workbook is designed to facilitate the receptiveness of the downloads and it is an integral part of the reprogramming journey.
GROUP COACHING SESSION
You will receive 1 virtual group coaching session. The coaching session will be held in our private Facebook Group towards the end of the course. The session will have a specific focus - however there will be allocated time for you to bring questions/challenges/ideas/thoughts to the table so that we can work through them together.
SACRED COLLABORATIVE SPACE
The course includes 10 x Hypnotherapy Downloads. You have lifetime access to each of the downloads and can listen to them as often as you like and whenever you like.
SUBLIMINAL RESOURCE
You will gain access to a step-by-step guide on how to create your own subliminal (and an explanation on what a subliminal is) and why I don't advise that you use other people's subliminals.
EMAIL ACCESS
You will have email access to Grigoria during the 4 weeks for urgent questions and additional support. You can expect responses within 24 hours. However if you feel your question will benefit the collective, I recommend posting it in the Facebook Group.
PRIVATE FACEBOOK GROUP
You will also have unlimited access to Grigoria and the other course members through a private Facebook Group, so you can easily share resources, tools, links, stories, questions, love and support. We will also share homework via the Facebook Group.
DOWNLOAD 01
FINANCE/MONEY/WEALTH/ABUNDANCE

Many of us feel intense resistance around the flow of money. But money is just energy, just like the wind, water and flowers. There is no lack, we live in an abundant Universe, and just as our mind's expand, so does the physical realisation of those desires. You can be, do and have all things, nothing is off limits. This download specifically focuses on your conditions around money, wealth, finance and abundance, and works on moving past your conditions, self-imposed limitations and non-serving belief patterns.
DOWNLOAD 02
BODY IMAGE

Another major area of resistance for many, is that of body-image. We often perceive ourselves more as a body and less as a spirit housed in a sacred vessel. Often our ideas on how we appear in physical form come from the conditioned beliefs of the society we are immersed in. The breakthrough occurs when we can see beyond the flesh, as the spirit within the flesh, with complete love and acceptance for the Divine way the flesh exists in this 3 Dimensional world. This download is also helpful if there are certain parts of your body that you want to feel different about, and for many it may even result in physical changes.
DOWNLOAD 03
CAREER

We spend most of our lives working, and for many they lack fulfillment in their career. Most of the time that comes from the lack of alignment with their career choice. This download focuses on realigning you with your inner guide to determine what career choice would bring you the most fulfillment. Additionally this download is helpful for those who want to feel better in their jobs, want a positive working environment, want to attract a new career opportunity or want the courage to transition into a new career path.
DOWNLOAD 04
LOVE
This download focuses on love of and from others. (There is an additional download for self-love, although this download does incorporate elements of self-love as all experiences are reflective of how we feel about ourselves). Resistance around love and romance often comes from over-focus. We tend to overthink, over-reflect, over-desire this aspect of our lives and that leads to resistance, the feeling of lack, worry, doubt, negative thoughts and feelings and attachment to a desired outcome. This download focuses on releasing the resistance you feel around love and reprogramming your thought patterns to align with your desired feelings. Consistent use of this download will lead to a different vibrational offering from you.
DOWNLOAD 05
SELF-LOVE
The world is a mirror for how we feel. When others trigger us, impact our mood and our feelings, make us feel inadequate or any other undesirable feeling, they are just magnifying how we already feel about ourselves. How someone treats you is about them, but how you react is about you. If you were walking along with a cup of coffee and someone was to knock you, what would spill? The coffee... We are the same, when someone triggers us, what spills is what is within us. When we truly love and accept ourselves as we are, we radiate an energy of love, and even if others were to knock us, the only thing that would spill from us is love and acceptance. This download is beneficial for everyone and is one that I would recommend you listen to on a daily basis.
DOWNLOAD 06
SUCCESS
You don't need to earn success, you just become it, it's energy, it's a vibrational frequency. More so, you awaken to it. That doesn't mean that there isn't "work" involved (intuitive action is the byproduct of alignment), but the work becomes so natural that it's disguised as fun/adventure/happiness/joy! This download is for those who want to live a happier, more positive life. Who want to embrace the beauty and opportunities that are always circulating around them. Success, more than any of the other topics presented here, is 100% a mindset, and a shift in your perception is all it takes.
DOWNLOAD 07
MINDFULNESS/BEING PRESENT

The only moment that exists and will ever exist is the present moment. When we live too often in the past and in the future, we take our focus away from the present moment, and then our past determines what we create in the future (more of the past). Your creative power lies in the present moment, but we are surrounded by distractions, taking our attention away from the present, and either into the past or into an illusion or fantasy of the future experience. We spend years of our life thinking about a moment that isn't now, that is us giving our creative power away to either a past experience (and past vibration - often an undesirable one), or a future desired experience (creating expectations, worry, a feeling of lack and uncertainty). Mindfulness is key in creating a vibrational frequency that draws unto you your desired life.
DOWNLOAD 08
EATING/FOOD/CONTROL/BALANCE
Now we embrace all that is connected to our vessels. This includes meditation, yoga, being present, listening, tuning in, grounding yourself, earthing, dancing, laughing, and everything in between. We bring everything together and make it all fun, divine, sacred and a natural part of our lives. There will no longer be a need to "try", it will become as natural to you as breathing. And if ever you find yourself falling away from this knowledge, it is here that we will provide you with the tools to bring yourself back very quickly!
DOWNLOAD 09
ENERGY/HEALTH/WELL-BEING/VITALITY
Energy isn't designed to be stagnant, in fact, it could never be. You can't pause energy. It flows, just as water flows, and is designed to flow in order to embody life, vitality, high vibrations, health, abundance, love. The frequency of health is not the same frequency as illness, and much the same, the frequency of health is not the same frequency as healing. Health is a perception shift; in this download we focus on reprogramming our conditioned beliefs surrounding depletion and limits. We draw in the energy of the Universe and allow it to fuel us.
DOWNLOAD 10
MANAGING YOUR MOOD/HAPPY/NICE/POSITIVE

Happiness is right here; it is not dependent on conditions or circumstances, so even when the conditions or circumstances change, the happiness remains. Despite this truth, most of us place our happiness in the hands of the conditions around us, we look for things, people and experiences to make us happy. And often those conditions, when not fulfilled the way we desired, disturb our peace and our sense of happiness. They alter our moods, they trigger us, the make us project a low vibrational frequency. All because we allow them to, because we have given our power away to things we cannot control. This download is about taking your power back and bringing your focus back to your true self, the self that is already happy, grateful and filled with high vibrations.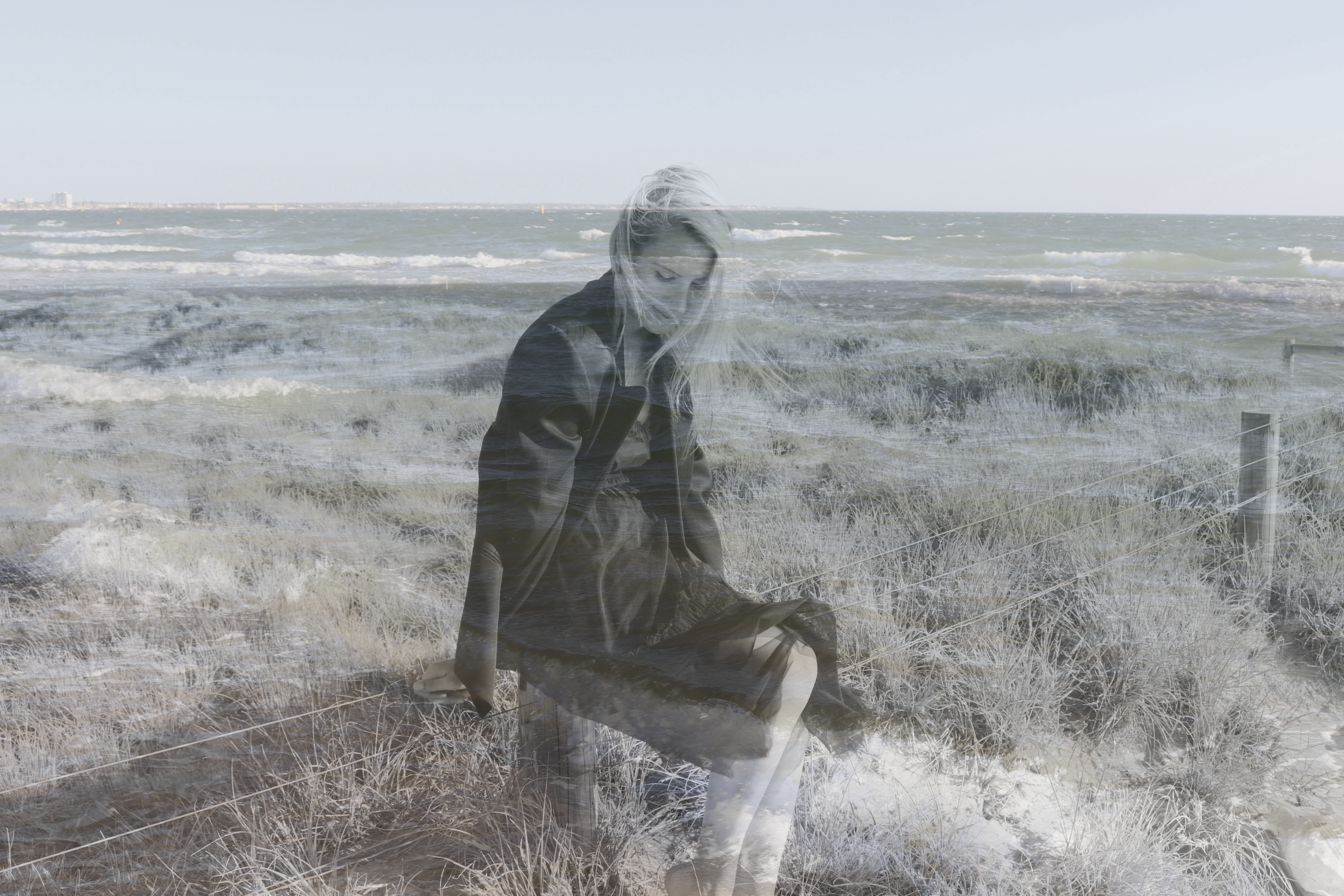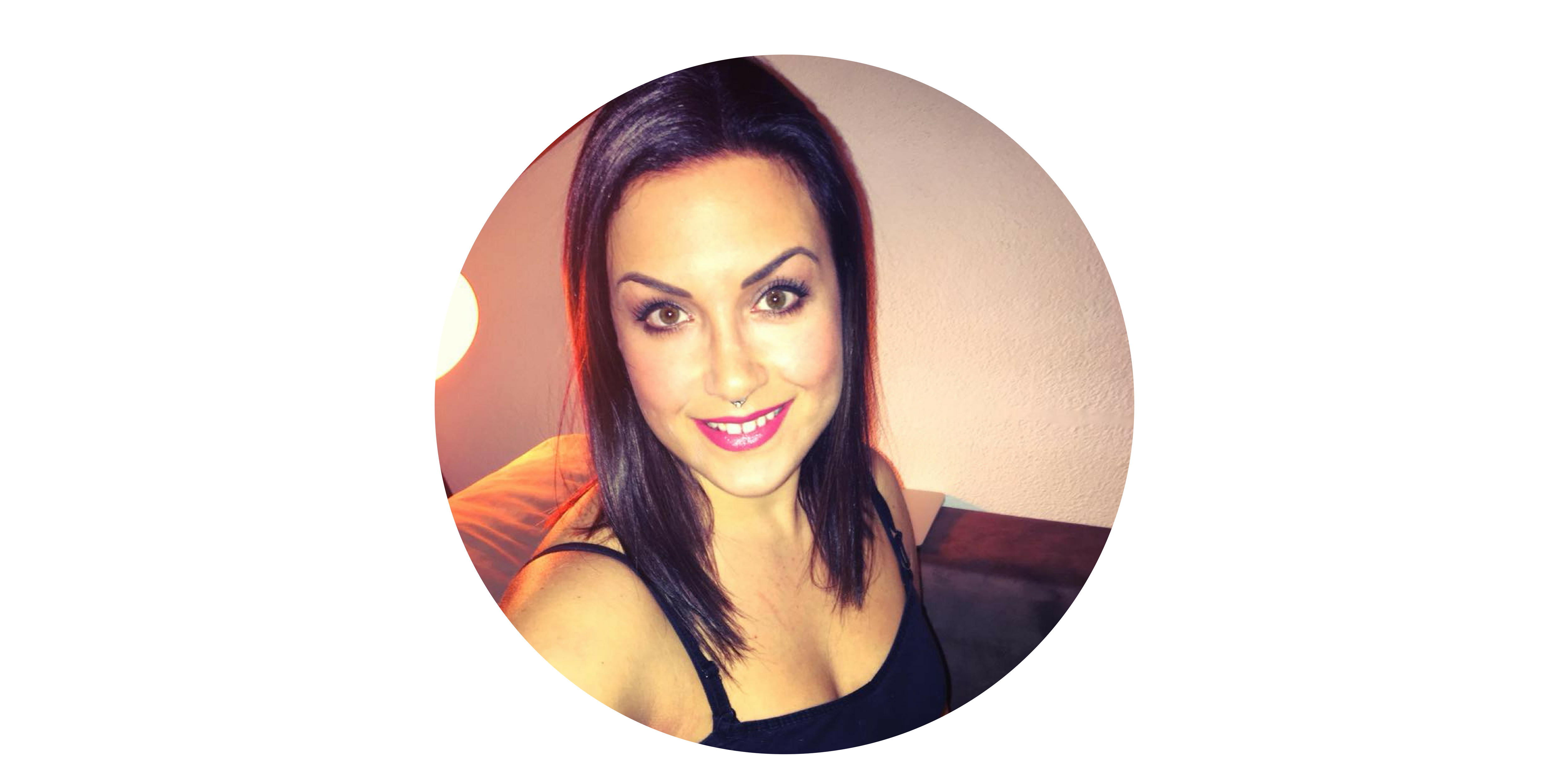 "And thank you again SO much for our call today!! It was so beautiful and so amazing and really just what I needed! I'm still buzzing and feeling so good.

You are one incredible lady my dear!! Such an inspiration to me and your light shines so bright and I feel your energy in everything you do, post, say, write,...! I love every part of you and am so grateful that our paths have crossed!! Thank you <3"

Fabienne Brändli | Beautiful Human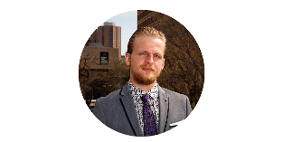 "After one session with Grigoria I have gained massive clarity on my path, we went through the fundamentals of setting up a coaching program, modules and ways to maintain focus. She shined light on the ways to apply daily routine to future growth.

Throughout the session we completed tasks that truly define your end goal.

Another big thing we discussed, was dreaming bigger than you can even imagine, really expanding your context through things such as, journaling, to open you up to new bigger and better ideas."
Troy Assoignon | Business & Branding Coach
THE ART OF ALLOWING (NEW IDEAS)
Being in a state of allowing isn't easy - especially as we are surrounded and sometimes suffocated by the conditions of this physical world. We are cyclical and habitual creatures and breaking those patterns can be difficult. But they can be done. Because our souls are on a journey home and deep within each of us lives the truth - the truth about our mission, our message, our purpose.
I want to guide you into a state of allowing - so that it becomes easy for you to flip the switch when you find yourself at times falling back into familiar conditional patterns.
If all of this seems far too deep/spiritual/woo woo for you, then this course is not for you (this is just the sales page - so imagine what the course is like...) BUT if you are screaming F&@K YES! PREACH GIRL! then your soul has already decided that this is for you.
THIS COURSE

IS

FOR YOU IF
You desire to tap into the deepest parts of yourself and reprogram your subconscious thoughts and belief patterns
You desire to feel deeply connected to yourself and fall in love with your soul and the
way in which your soul projects itself in this physical world
You are ready to up level your life and tune into your inner guide
You desire to understand and break through your resistance and step into the flow and ease of living the life you desire
You are willing to take 100% responsibility for your life and how you feel physically, mentally and spiritually
You want to be guided to set goals that are truly aligned with your soul, your purpose and what you deeply desire
You want to work with a coach that will guide you to understand your vibrational offering and
how it impacts your life and physical reality
You see the value in connecting to yourself spiritually
THIS COURSE IS

NOT

FOR YOU IF
You don't believe that there is a higher power that lives within us that we can tap into
You don't respond well to direction and honest feedback
You don't consider yourself "spiritual/woo woo" and aren't in the slightest interested in learning more about that world
You want a quick fix to your resistant thoughts and conditioned beliefs that doesn't involve any real work
You don't like being guided and given tools to reach your next level and up-level your life and mindset
You are unwilling to work on your mindset and overcome blocks that are holding you back
You don't believe in spiritual guidance when it comes to your life and your mindset
You don't believe that your subconscious mind has the power to heal all ailments and directly reflect your physical experience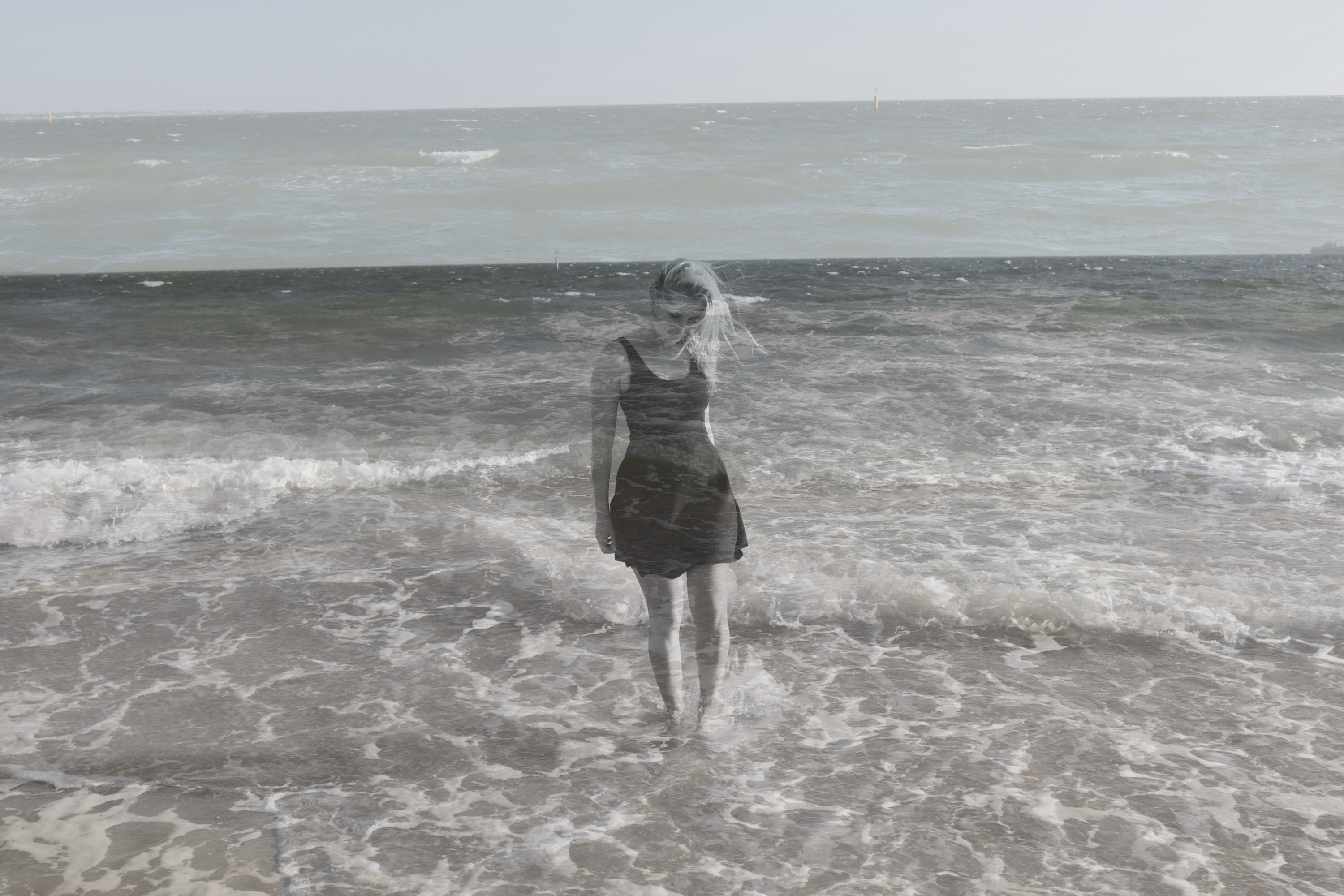 BONUSES
On top of the course, you will also receive the following INCREDIBLE bonuses
GROUP COACHING SESSION
Towards the conclusion of the course, Grigoria will host a Group Coaching Session focused on Mindset Hacking and Thought Patterns and how you can work on transcending your conditioned beliefs. Grigoria is a very dedicated and passionate Mindset Coach and she has extensive experience in Spiritual Healing. This collective session will add an incredible amount of value to the course offering and there will be an opportunity for you to bring your questions to the table.
SUBLIMINAL CREATION GUIDE
You will also receive a Step-by-Step guide on how to create your own subliminal (and why not to use anyone else's). Subliminals are different from Hypnosis and all the specific details will be explained in the guide.
OVER $500 OF ADDITIONAL VALUE!!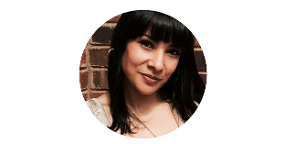 "Before working with Grigoria, I had a vague idea of my business, what I wanted to do, and what that could look like. After working with Grigoria, I have 6 programs, clarity about my vision and mission, the know how to create products and services, the confidence to be authentically me and the skills necessary to stay consistent and spiritually centered throughout this entrepreneurial journey. I went from 0-100 in less than 30 days! Grigoria is brilliant! She not only supported me through my hustle in building the business, she also helped me dig deeper into the desires of my soul, giving me action steps to go forward with my Divine Mission, while also reminding me to be gentle with myself and the process. Without a doubt, I would not be where I am now, if it weren't for everything she has taught me. I am forever grateful for working with her and know that she will help millions of others like me who are entrepreneurial, spiritual and ready to finally say yes to the Divine Work they were meant to bring forth in the world. And for that I also know that this world will be a better place. Thank you G!"
Danayra del Castillo | Founder of The Mystic Experience
YOU MUST LEARN TO MASTER A NEW WAY TO THINK
BEFORE YOU CAN MASTER A NEW WAY TO BE.
- MARIANNE WILLIAMSON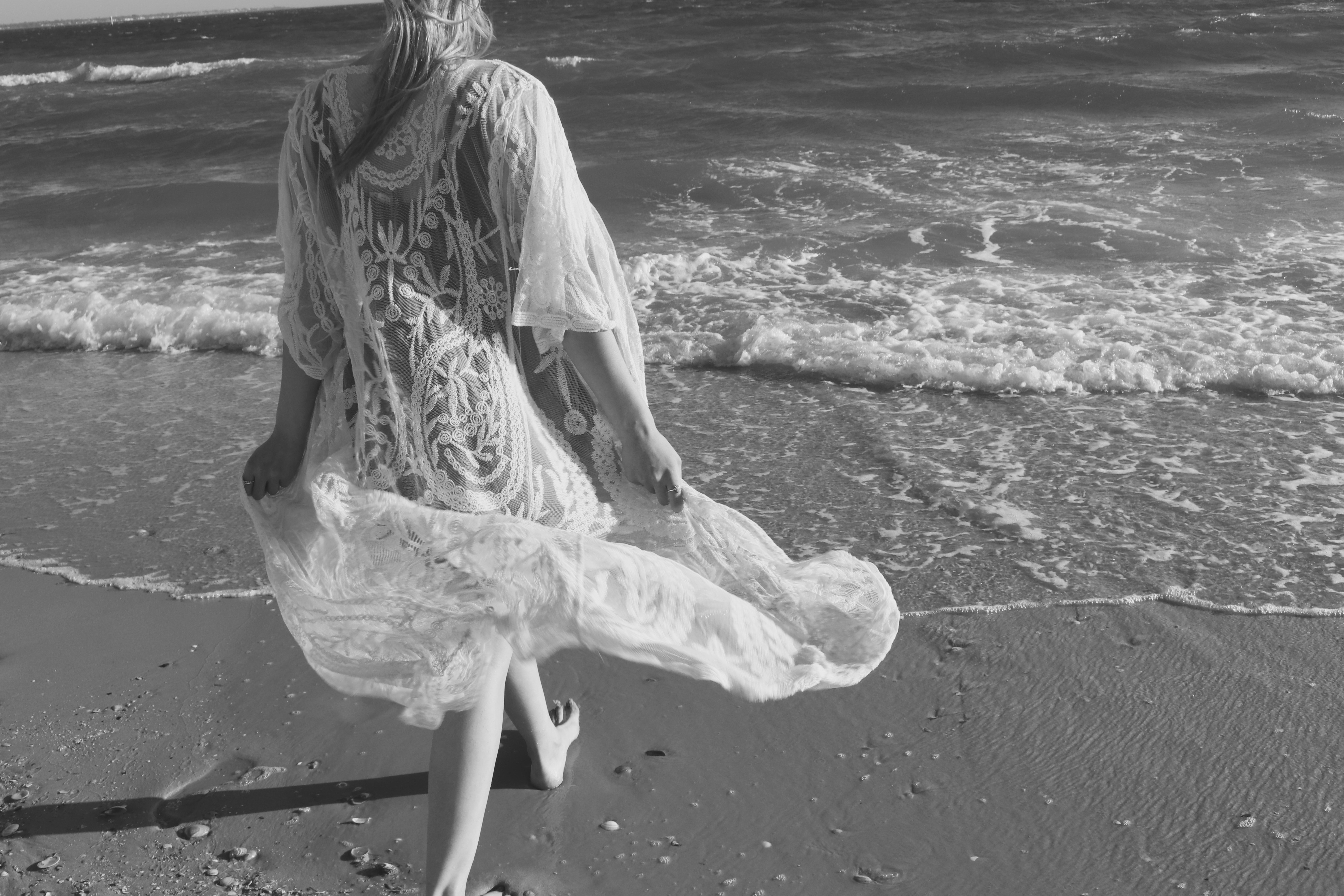 INVESTMENT FOR INCEPTION
$497
Payment plan of $133USD per month for 4 months is also available
BEST VALUE OPTION
VIP INCEPTION INVESTMENT
INCEPTION + 1 x 1:1 COACHING SESSION WITH GRIGORIA
AT THE CONCLUSION OF THE COURSE
$777
Payment plan of $200USD per month for 4 months is also available
"Every interaction she has, every moment she shares, every person that crosses her path... they are all positive. She shares her spirit with you, she sends you good vibes & love while she listens to you and builds you up. She gives.. & gives it all. She doesn't hold back. She seeks out opportunities to help others & makes sure every interaction is fruitful. She is genuine, humble & understanding. She gives a piece of herself to every single person. She gives you more than just knowledge, she gives you power and she gives you the unmistakable feeling of love. She leaves you with a feeling of warmth, happiness and fulfilment. And that is her trademark."
Natasha Rus | Communications Director & Co-Founder of Creative Bar
THE WAY YOU TELL YOUR STORY TO YOURSELF MATTERS.
- AMY CUDDY
"Thank you for being a part of my life. It does get really lonely and sometimes discouraging when people around you don't really get what we do and even sometimes put us down. Your energy always gives me that extra push I need. I've been going through a lot lately but to be honest your presence, posts, energy and prayers helped tremendously. Thank you sweetie one more time and keep throwing glitter and love around for it always places a smile on my face and inspires me more than you could imagine."
-
"You are such a light. I love your posts. They brighten my day. Thank you for being you and sharing your heart/love."
"You are so awesome G, and I am grateful to have you in my life. Straight up. Many nights God spoke right to you and you would share something real quiet and sweet but super deep and it always had exactly what I needed to have just one more spark of motivation or hope. And you do that. And I'll never forget those precious gifts and moments from your heart that changed my life. I love you. And I wouldn't ask God to remove you for anything in the world."
-
"Thank you for spreading so much love. We need a lot more of that."
-
"Where on earth did you come from?! You are like a fierce lioness angel warrior type human prototype… I love what you have to say, keep it up sister."
"I love what you do friend. This one today is resonating with me at epic proportions. Your posts are so grounding and unremarkably sensational. Feeling rather lost though the mess but your words guide me through it. Moments of the hardships build my character and I am growing what I am going through. You are the light through the dark times. Namaste. Peace and love."
-
"Your words are always inspirational. A person with much wisdom has been through much adversity. Keep the positive energy going - it's a movement."
-
"Thank YOU. It is people like you who help us all see… indeed life is beautiful."
"Without even meeting you my experience of your commitment to others feeling love is so fresh and powerful, you have an impact on me every post you make… Thank you for doing whatever it took to get to where you are today, you really are loved and please always remember exactly who you are at the core. I appreciate your vulnerability about your meltdown as it shows transparency and so relatable with me even as a man."
-
"G you are a blessing in my life. You are inspiring."
-
"Dude, as soon as I listened to your style... I was hooked."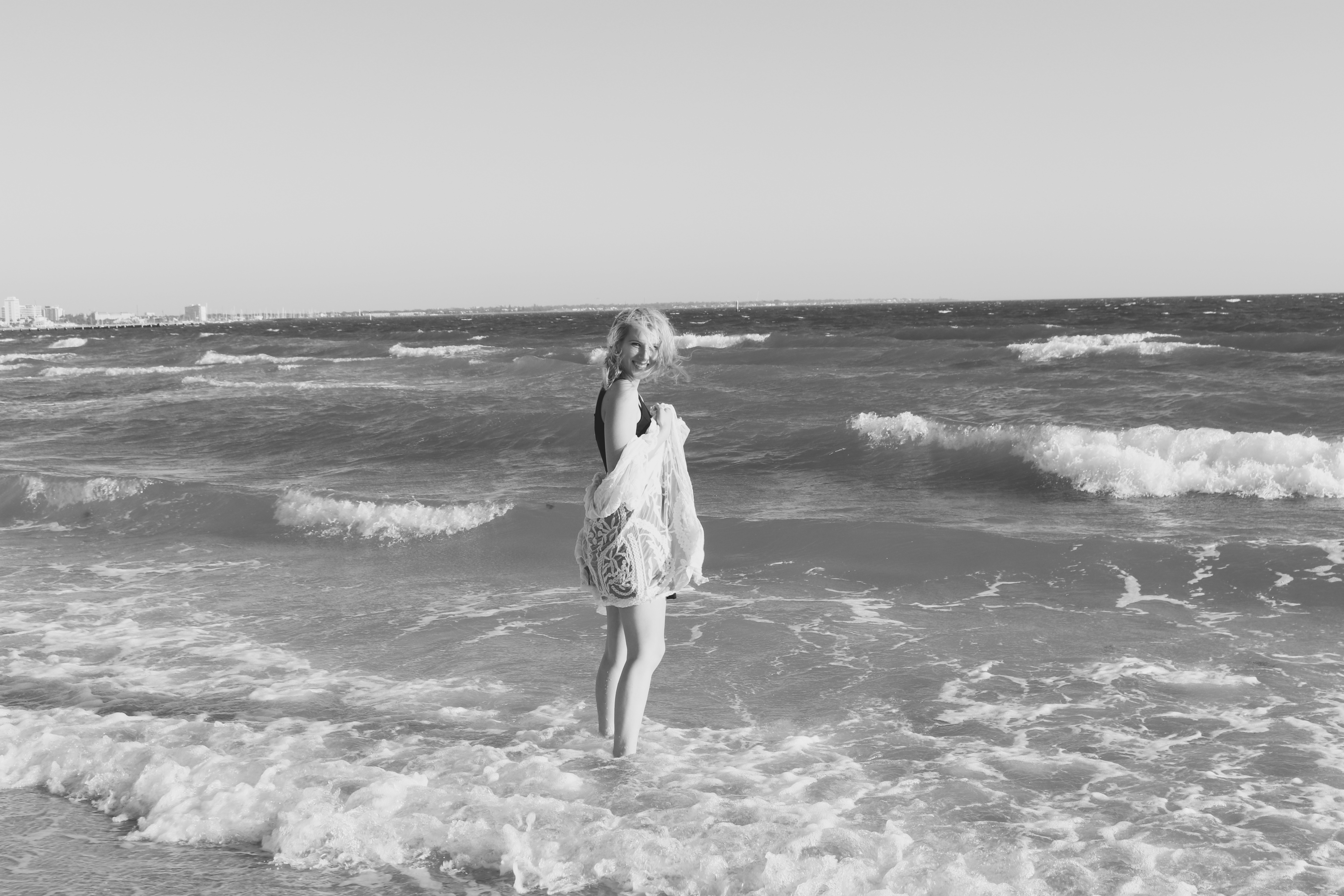 HOW LONG DOES THIS COURSE LAST?
The INCEPTION course runs for 30 days - starting Monday 27th May 2019. Throughout the 30 days, you will receive 10 hypnotherapy downloads, one will release every 3 days. In between the Downloads you will have access to Grigoria through email and a private Facebook Group. You will also receive a workbook at the commencement of the course to go through in detail how to use the downloads and to explain to you how hypnotherapy works (this is EXTREMELY useful and will add a deeper dimension to the course and the way in which you absorb the information). The workbook will be available for download on the course homepage. You will also receive a BONUS section (available on the course homepage), which includes a step-by-step guide on creating your own subliminal. On top of that you will receive a group coaching session during the 30 day course which will be made available in the Facebook Group.
WILL I HAVE ACCESS TO GRIGORIA DURING THE COURSE?
During the 30 days, Grigoria will be available via the Facebook Group and email for any and all questions, follow ups, shares, etc. that you may have. It is very important to Grigoria that you receive the guidance that you require and thus she has made herself available during the course. Please note, that this course is designed to also be self-study, so each of you will receive a different experience and you will make it what you desire to make it, but Grigoria will be there to support you and guide you along the way.
WHY HYPNOSIS?
All hypnosis is self-hypnosis, and thus the downloads that will be available to you are designed to work WITH you to reprogram your mindset and thought patterns. You MUST come into this with a willingness to evolve, if you resist that change, you won't see the results you desire. You have to commit to the process and immerse yourself in the content in order to change. It won't feel easy, but it will feel absolutely worth it. During this process you will be releasing a lot of old conditioned beliefs, this can sometimes feel like purging and you need to be forgiving on your body during this course as it can manifest into physical changes.
I'M NOT THAT INTO WOO WOO, IS THIS SUITABLE FOR ME?
WHAT IF I CHANGE MY MIND?
CAN YOU GUARANTEE RESULTS?
Like anything in life, you will get out of this what you put into it. This experience will be different for everyone. I don't guarantee or warrant results or any change of circumstance. But I can say that this will be a transformational experience and you will leave a different person than you were when you came into it. And if you commit to the practices outlined, you will start to be in control of your own shifts and thought processes.

COPYRIGHT GRIGORIA KRITSOTELIS 2018 | ALL RIGHTS RESERVED
THIS STUFF BELONGS TO ME - IF YOU STEAL IT, YOU'RE NAUGHTY