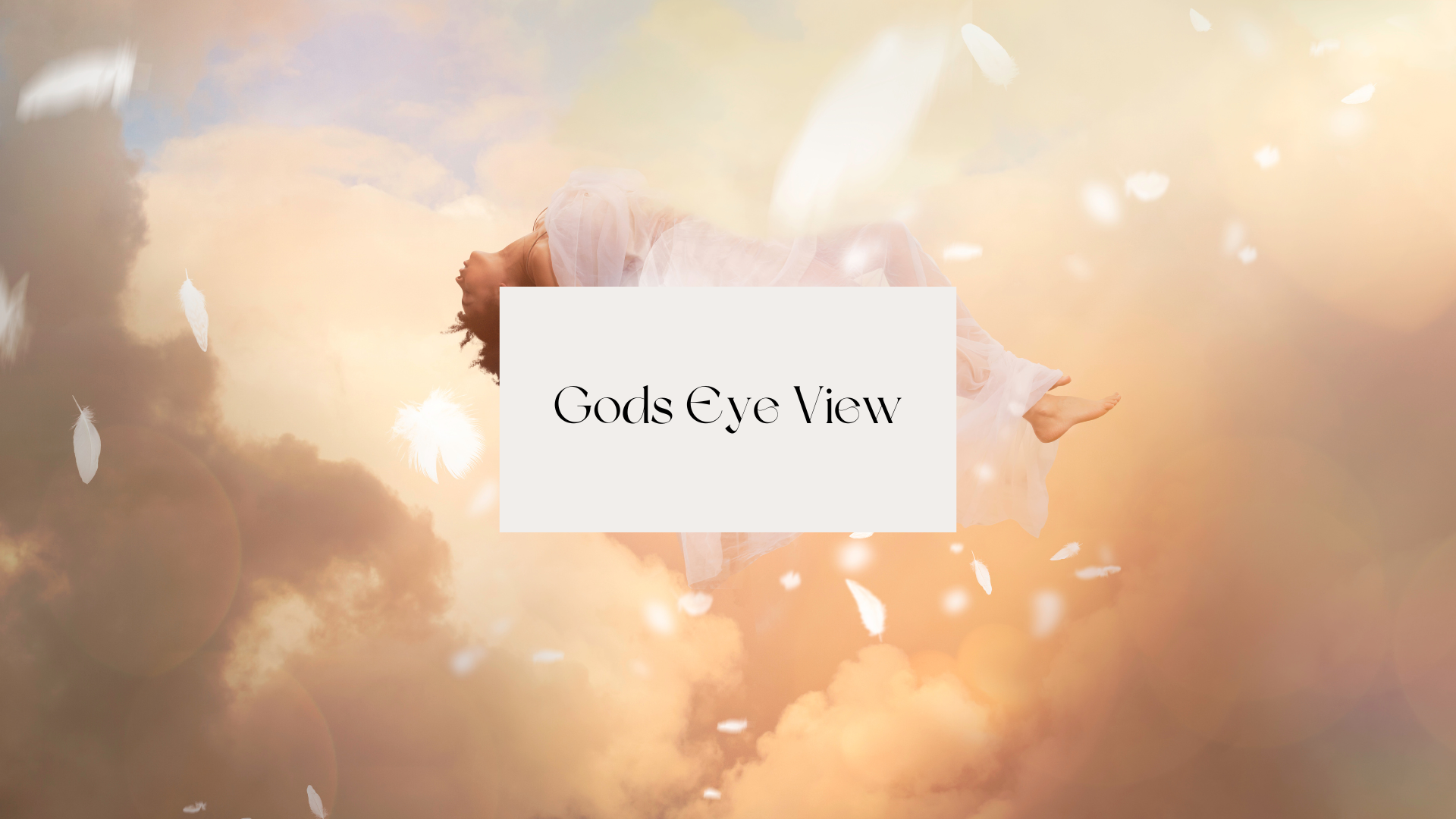 THE MEMBERSHIP
It's no secret that I am a writer now! I love to write, and so much of my channeled wisdom comes through when I write. A few years ago, as I was still writing "God is Me", the next book presented in my awareness; "The Forever". It's a book on the exploratory journey of the Universe. One that I want to invite you to experience alongside me as it's channeled.
I wanted to create an intimate space where I could share my musings and Spiritual lessons as they came up. As much as I love God is Me, I found that it took so long to get the lessons into people's hands, and this time around I wanted the lessons accessible earlier.
And so "Gods Eye View" was born.
A 12-month email membership where you'll receive bi-monthly (2 per month) emails delivered to your inbox. With my latest writings for the book PLUS my added reflections on the spiritual lessons that come from the writings. Think of it like an annotated book that only you have access to. (So 24 Spiritual Teachings and pre-release access to The Forever)
This is a very cost-effective way to get access to Spiritual Teachings and mentorship for the duration of 2023!!
I will also include a signed physical copy of the book once it has been published.
Once you sign up, you opt in to the entire 12-month experience.
$100 AUD / month OR $1000 AUD Pay in Full (Save $200 AUD)
COPYRIGHT GRIGORIA KRITSOTELIS 2018 | ALL RIGHTS RESERVED
THIS STUFF BELONGS TO ME - IF YOU STEAL IT, YOU'RE NAUGHTY