WIN THE ULTIMATE CONSCIOUS PRIZE PACK
FOR YOU AND A FRIEND! ALL THIS COULD BE YOURS!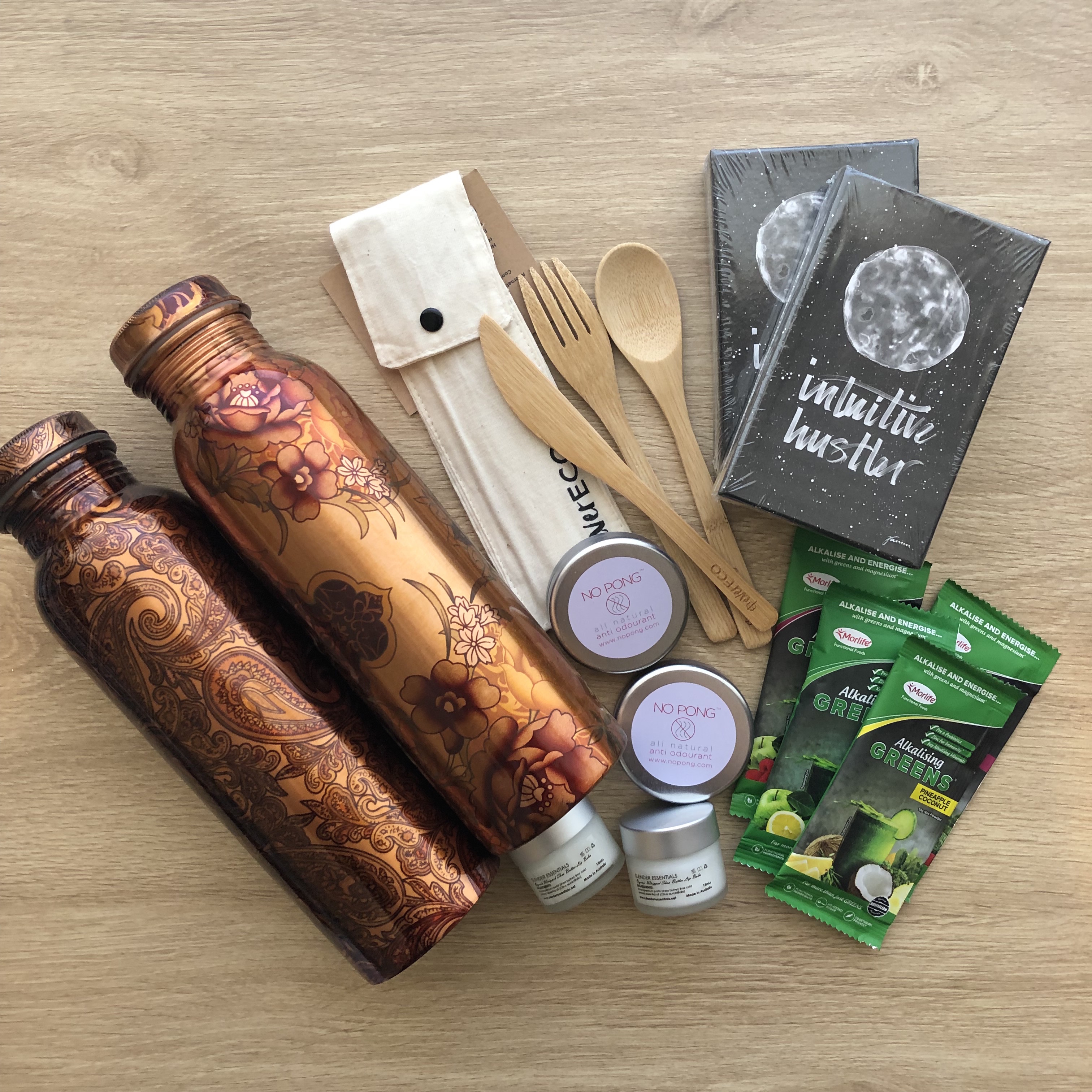 We want to deeply thank all our sponsors who have so generously given us all of these goodies to share with our conscious people!
To enter, just click the button below. We will announce ONE WINNER, who will win 2 of everything, to share with a friend.
Giveaway is open WORLDWIDE!

Winner will be drawn on 10 April 2019.
OUR SPONSORS:
Copper Water Bottles, sponsored by Saucha Soul
Organic Whipped Shea Lip Balm, sponsored by Slender Essentials
Bamboo Cutlery Sets, sponsored by Ever Eco
No Pong Natural Deodorant, sponsored by No Pong
Intuitive Hustler Card Decks, sponsored by Grigoria Kritsotelis
Morlife Alkalising Greens, sponsored by Morlife
COPYRIGHT GRIGORIA KRITSOTELIS 2018 | ALL RIGHTS RESERVED
THIS STUFF BELONGS TO ME - IF YOU STEAL IT, YOU'RE NAUGHTY