LEARN HOW TO MANIFEST ANYTHING IN FIVE DAYS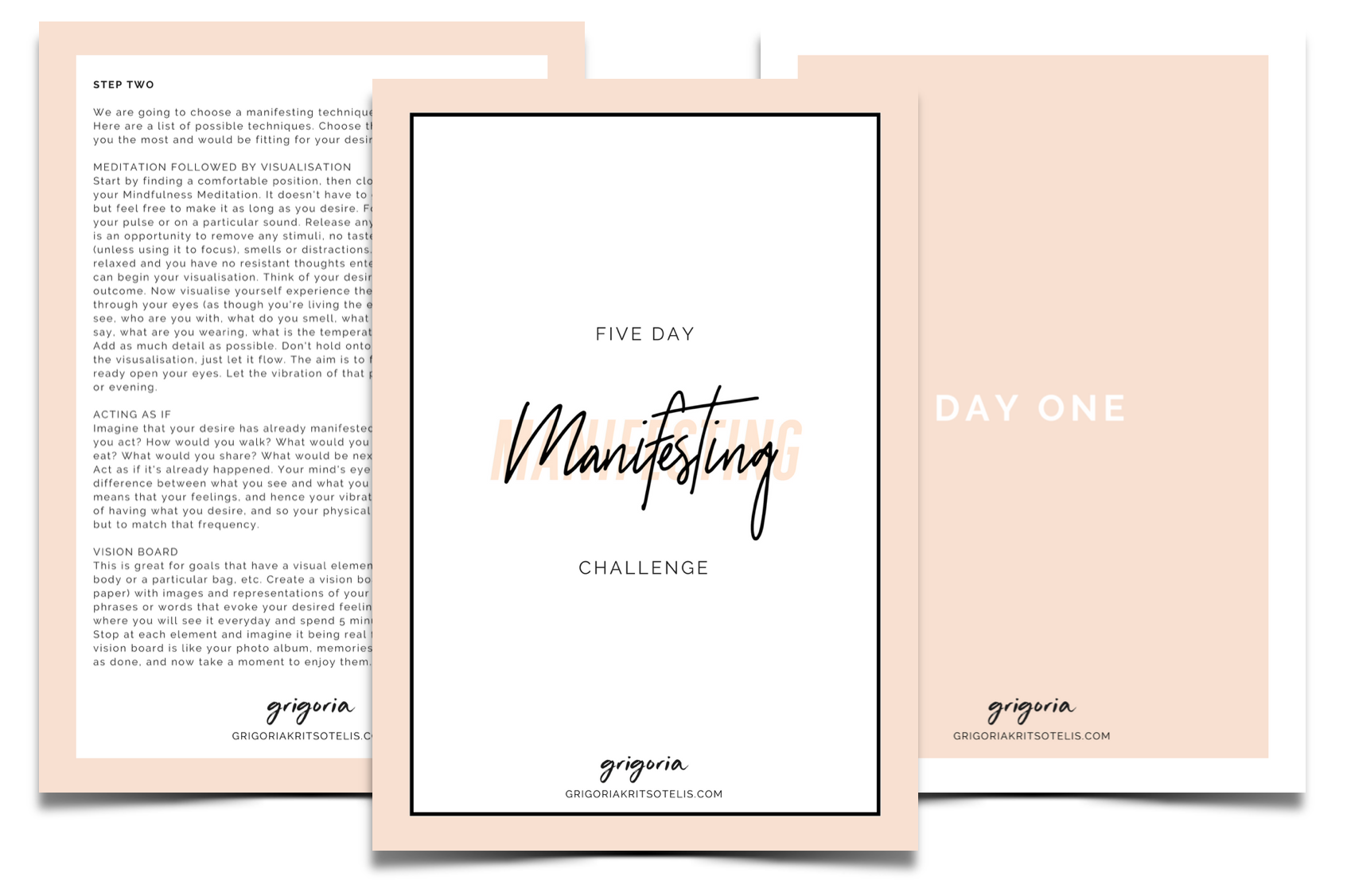 JOIN THE CHALLENGE!
CHALLENGE STARTS AS SOON AS YOU SIGN UP!!

There are no lengthy videos, no complex theories, no "I've got to work on this all day, everyday" methods, just simple to apply techniques that will fall seamlessly into your life.
WHAT YOU'LL LEARN
How to FOCUS and be CLEAR about your desire
How to choose a manifesting TOOL that resonates with you and your desire
Who to follow and how to use a mentor to help you align with your desire
How to use words to amplify your vibrational offering
The secret manifesting ingredient
Taking intuitive action (don't worry - I help you decide what action to take)
And how to make this whole process EASY, you can have EVERYTHING you want, because it's already yours vibrationally!
COPYRIGHT GRIGORIA KRITSOTELIS 2018 | ALL RIGHTS RESERVED
THIS STUFF BELONGS TO ME - IF YOU STEAL IT, YOU'RE NAUGHTY